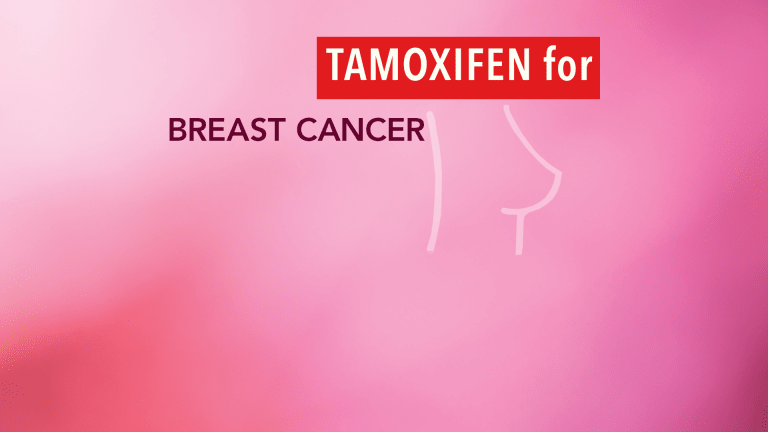 IBIS-I Greater Than 15 Year Benefit of Tamoxifen to Reduce Risk of Breast Cancer
IBIS-I Trial Confirms Greater Than Fifteen Year Benefit of Tamoxifen to Reduce Risk of Breast Cancer in High-Risk Women.
CancerConnect News: Long term results of the International Breast Cancer Intervention Study-I (IBIS-I) were presented at the 2014 San Antonio Breast Cancer Symposium, confirming that tamoxifen significantly decreased the risk of developing breast cancer in high-risk women.
The IBIS-1 clinical study was designed to investigate the long-term risks and benefits of taking tamoxifen to prevent breast cancer in women at high risk for developing the disease. The IBIS-I study began recruitment in 1992 and enrolled 7,154 pre- and post-menopausal women from the ages of 35 to 70 years at high risk for breast cancer. High risk was primarily due to a family history. They were randomly assigned to receive either tamoxifen 20 mg daily for five years (3,579) or placebo (3,575). Hormone replacement therapy was allowed during the trial and was used by 49.5% in the placebo group, and approximately 35% of women in each group had a hysterectomy.
IBIS-1 study participants have now been followed for an average of 16 years and there have been a total of 601 breast cancers reported. There have been 251 (7.0%) new breast cancers in women who took tamoxifen, and 351 (9.8%) in women who took placebo. This represents a 29% reduction in breast cancer rates among women treated with tamoxifen. The rates of estrogen receptor–positive breast cancer were reduced by 35%, but no effect was seen for estrogen receptor–negative breast cancers.
Larger benefits were seen for women who did not take hormone replacement therapy during the trial: there was a 45% reduction for estrogen receptor–positive breast cancer and a 38% reduction for all breast cancers for women not currently taking hormone replacement.
Learn more about breast cancer
Endometrial cancer is a known risk to some women taking tamoxifen therapy. Endometrial cancer occurred in 20 women in the placebo group and in 29 in the tamoxifen group. All endometrial cancers occurred during the five year active treatment period and the difference between the groups is not significant. The risk of developing colorectal cancer was lower in women receiving tamoxifen; however there was an increase in the development of non-melanoma skin cancers with a very low risk for mortality.
The number of women opting to take tamoxifen in order to prevent breast cancer remains relatively low. A major reason for this may be fears about developing endometrial cancer and blood clots, which are know to occur in some women taking tamoxifen. The IBIS-1 study confirms that this risk is not increased in pre-menopausal women. Women at high risk of breast cancer based on genetic screening or positive family history should consider speaking with a medical expert in prevention to better understand the risk and options to prevent breast cancer.
Reference: Cuzick J, Sestak I, Cawthorn S, et al. 16 year long-term follow-up of the IBIS-I breast cancer prevention trial. Presented at the 2014 San Antonio Breast Cancer Symposium. December 9-13, 2014. San Antonio, Texas. Abstract S3-07.