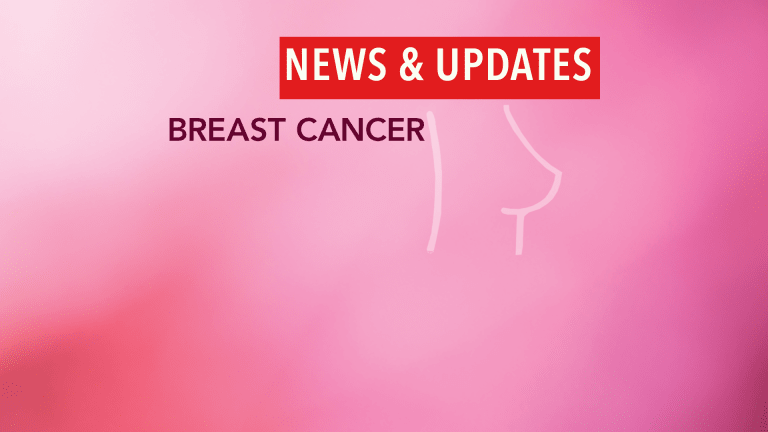 How to Minimize Bone Complications in Early-stage Breast Cancer Patients
How to Minimize Bone Complications in Early-stage Breast Cancer Patients Receiving Hormonal Therapy
The majority of breast cancers are hormone receptor-positive. These cancers are stimulated to grow by the circulating female hormones estrogen and/or progesterone. Women with hormone receptor-positive breast cancer are often treated with aromatase inhibitors (AIs), a form of hormonal therapy.
Historically, tamoxifen was the main agent used as hormonal therapy for breast cancer patients. More recently, AIs have demonstrated improved outcomes compared with tamoxifen among postmenopausal women. Researchers continue to assess side effects associated with AIs in order to reduce or prevent these complications altogether.
Because AIs suppress estrogen levels, they tend to cause bone loss and can increase fracture risk. Use of drugs that reduce bone loss may therefore benefit women who are treated with an AI.
Bisphosphonates have become attractive treatments for reducing the risk of pathological fracture caused by metastatic bone lesions and for the treatment of bone pain. Bisphosphonate drugs, such as Zometa® (zoledronic acid) and Aredia® (pamidronate), work by inhibiting cells in the bone called osteoclasts, which resorb or break down bone tissue. This action effectively prevents the loss of bone that occurs from metastatic lesions.
Below, Lee S. Schwartzberg, MD, FACP, comments on presentations made at the 2007 San Antonio Breast Cancer Symposium regarding management of bone complications for early-stage breast cancer patients who are receiving hormonal therapy.
The biggest problem with aromatase inhibition is the fact that because it depletes all the estrogen in the body, it has a significant effect on normal tissues that are dependent on estrogen, and, perhaps most importantly, on the bone where the development of structural bone is dependent on having estrogen. There has been theoretical and objective evidence that AIs reduce bone mineral density (BMD) and can potentially increase the risk of fractures. There has also been several studies looking at ways to predict which patients who receive AIs are at risk of developing bone-related problems, and to intervene appropriately with patients on AIs to prevent any bone-related problems. Most of those interventions have looked at the use of bisphosphonates. One of the most important sets of presentations at the annual San Antonio Breast Cancer Meeting this year related to the use of a variety of agents, particularly oral and IV [intravenous] bisphosphonates to prevent or reduce the impact of AIs on bone health.
One presentation provided updated results from the Z-fast study.[1] The Z-fast study assessed zoledronic acid, a potent IV bisphosphonate, given at a dose of 4mg every six months to postmenopausal patients receiving AIs [letrozole]. They were either started on [zoledronic acid] right away or when their bone density fell, as evaluated by DEXA scan [means of measuring BMD]. They showed very positive results, [a highly significant increase in bone mineral density in the immediate zoledronic acid group that continued to improve through 36 months of treatment with letrozole. Conversely, the delayed group had a reduction in BMD though 36 months] indicating that use of zoledronic acid every six months preserved and actually improved bone mineral density of patients on AIs as compared to patients who did not receive it and who had a progressive loss in bone mineral density.

Another study was presented by the Austrian Breast Cancer Trial Group.[2] This study looked at using ovarian suppression in premenopausal women along with either tamoxifen or the AI anastrozole.  As part of a sub-study, some patients also received zoledronic acid.  Among patients who did not receive zoledronic acid, there was a significant drop in bone mineral density in the lumbar spine for patients who received tamoxifen plus ovarian suppression or anastrozole plus ovarian suppression. Among patients who did receive zoledronic acid, bone mineral density was improved at five years in both the tamoxifen and anastrozole arms. The overall difference between zoledronic acid and no-zoledronic acid was 10% net improvement in bone density at five years.
There was also a poster entitled, "Practical guidance for the prevention of aromatase inhibitor-associated bone loss in women with breast cancer."[3] This was based on meta analyses of risk factors for bone loss that included not only AIs but other known factors that were both patient-specific and historical. Their recommendations were that all patients on an AI should receive calcium and vitamin D supplements, and that patients with a baseline T-score [comparison of a patient's BMD to that of a healthy thirty-year-old of the same sex and ethnicity] by DEXA scan of less than 2 should receive zoledronic acid 4 mg every 6 months IV. They also recommended zoledronic acid for AI-treated patients with any two of the following risk factors:
T-score less than 1.5, consistent with osteopenia
Age over 65
Low BMI [body mass index]
Family history of fracture
Personal history of fragility fracture after age 50
Oral corticosteroid use after 6 months
Current smoking
They recommended that treatment should continue for at least two years, pending the long-term results of the Z-fast study and other studies that are looking at long-term usage of zoledronic acid in patients receiving AIs. I think these are useful recommendations and ones that we certainly need to incorporate into our routine practice so that we can preserve the benefit of AIs without the common potential side effects.
Reference:
[1] Brufsky A, Bosserman L, Caradonna R et al. The effect of zoledronic acid on aromatase inhibitor-associated bone loss in postmenopausal women with early breast cancer receiving adjuvant letrozole: the Z-FAST study 36 month follow-up. Presented at the 30th Annual San Antonio Breast Cancer Symposium. San Antonio, TX, December 13-16, 2007. Abstract  27.
[2] Gnant M, Mlineritsch B, Luschin-Ebengreuth G et al. Bone mineral density (BMD) at 5 years after diagnosis in premenopausal patients with endocrine-responsive breast cancer, after 3 years of adjuvant endocrine treatment with goserelin and tamoxifen or anastrozole or both treatments in combination with zoledronic acid new results from ABCSG-12. Presented at the 30th Annual San Antonio Breast Cancer Symposium. San Antonio, TX, December 13-16, 2007. Abstract 26.
[3] Hadji P, Appro M, Brufsky A et al. Practical guidance for the prevention of aromatase inhibitor-associated bone loss in women with breast cancer. Presented at the 30th Annual San Antonio Breast Cancer Symposium. San Antonio, TX, December 13-16, 2007. Abstract 504.