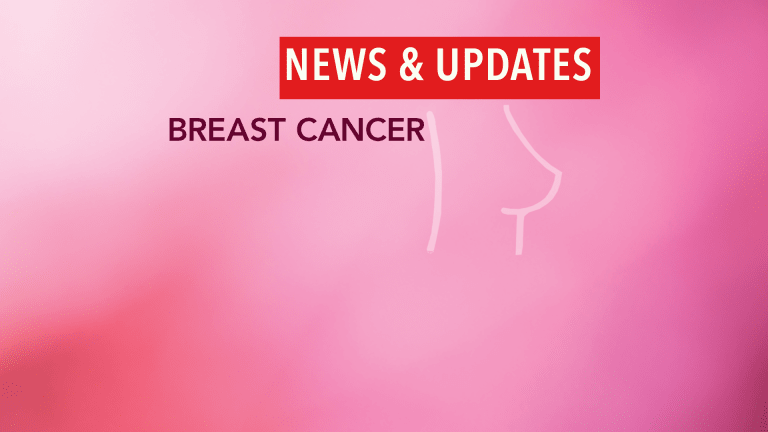 Higher Cumulative Doses of Epirubicin & Cyclophosphamide for Early Breast Cancer
Higher Cumulative Dose of Epirubicin and Cyclophosphamide for Breast Cancer with Increased Risk of Developing Leukemia
According to a recent article published in the Journal of Clinical Oncology, higher cumulative doses of the chemotherapy agents epirubicin (Ellence®) and cyclophosphamide (Cytoxan®) in the treatment of early breast cancer are associated with a higher incidence of developing acute myeloid leukemia (AML) and myelodysplastic syndromes (MDL). However, the overall risk of developing acute myeloid leukemia or myelodysplastic syndromes remains small in this group of patients. It is important for patients to discuss the individual benefits and risks of their treatment regimen for breast cancer.
Breast cancer is diagnosed in approximately 250,000 women annually in the United States alone. Early breast cancer, or cancer that is confined to the breast or axillary (under the arm) lymph nodes, has high cure rates following standard therapies. Chemotherapy following the surgical removal of cancer (adjuvant therapy) is commonly used in early breast cancer to kill any cancer cells that may remain in the body following surgery. Epirubicin and cyclophosphamide are two chemotherapy agents used in adjuvant therapy for breast cancer.
A risk associated with some chemotherapy agents is the development of subsequent (secondary) cancers, such as AML or MDS-diseases that affect blood cells. Evaluations of specific chemotherapy agents and their possible association to the development of secondary cancers continue. Cumulative doses (total dosage over the period of time of treatment) are also being investigated as possible risk factors.
Researchers from Europe recently reviewed data from 19 randomized clinical trials that evaluated the chemotherapy agents epirubicin and cyclophosphamide as part of an adjuvant treatment regimen for breast cancer. Over 7,100 patients were treated with epirubicin; 92 percent of whom were also treated with cyclophosphamide. At a follow-up of 8 years, 0.37 percent of patients who received standard doses of both epirubicin and cyclophosphamide developed AML or MDS. However, patients who received higher overall cumulative doses of both epirubicin and cyclophosphamide had an increased incidence of AML or MDS of almost 5 percent at 8 years.

The researchers concluded that cumulative above-standard doses of both epirubicin and cyclophosphamide used as adjuvant therapy increase the risk of development of AML or MDS in women with early breast cancer. Patients with breast cancer are encouraged to speak with their physician regarding their individual risks of long-term side effects with their chemotherapy regimen.
Reference: Praga C, Bergh J, Bliss J, et al. Risk of Acute Myeloid Leukemia and Myelodysplastic Syndrome in Trials of Adjuvant Epirubicin for Early Breast Cancer: Correlation With Doses of Epirubicin and Cyclophosphamide. Journal of Clinical Oncology 2005; 18: pp. 4179-4191.