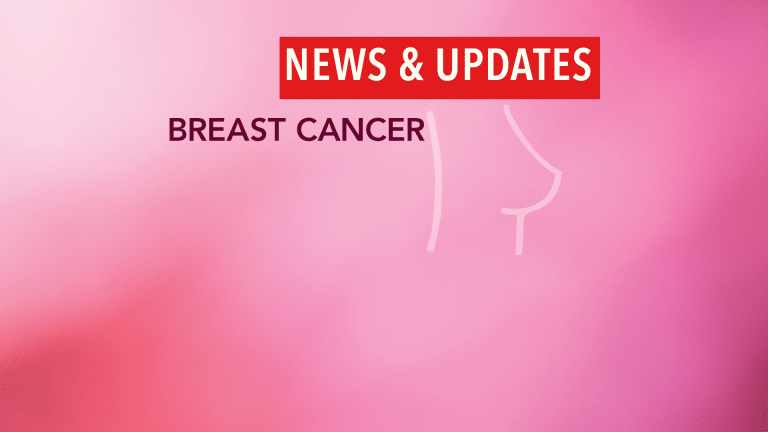 Heavier Women More Likely to Experience Breast Cancer Recurrence and Death
Heavier Women More Likely to Experience Breast Cancer Recurrence and Death
Heavier Women More Likely to Experience Breast Cancer Recurrence and Death
Women who are obese when diagnosed with breast cancer are more likely to experience disease recurrence and more likely to die from the disease, according to the results of a study published in Cancer.[1]
Breast cancer is the most commonly diagnosed type of cancer (other than skin cancer) in U.S. women. Each year, roughly 227,000 women are diagnosed with breast cancer and close to 40,000 die of the disease. Obesity has been associated with an increased risk of developing breast cancer and has also been found to hinder treatment.[2]
The majority of breast cancers are hormone receptor-positive, meaning they are stimulated to grow by the circulating female hormones estrogen and/or progesterone. Unfortunately, the same hormones that fuel tumor growth are also elevated in obese women—which could, in part, explain the relationship between obesity and breast cancer. Research is ongoing to evaluate this relationship in order to improve prevention and treatment strategies.
To examine the relationship between body mass index (BMI) and breast cancer outcomes, researchers evaluated the data from three clinical trials coordinated by the Eastern Cooperative Oncology Group (ECOG). Overall, the studies included nearly 5,000 women with stages I, II, and III breast cancer who were given standard treatment with chemotherapy regimens that included doxorubicin and cyclophosphamide. About one-third of the women were obese and one-third were overweight.
Over a period of eight years, one in four women experienced cancer recurrence and 891 died, including 695 from breast cancer. The researchers found that obese women were 40 percent more likely to experience cancer recurrence and 69 percent more likely to die from breast cancer or any other cause when compared to women of normal weight. Among women who were overweight, but not obese, there was a general trend toward increased risk of recurrence and death with increasing weight. The link was especially pronounced for women with estrogen receptor-positive breast cancer.
The researchers concluded that obesity was associated with inferior outcomes, especially among women with hormone receptor-positive breast cancer. The results of this study do not necessarily prove that being overweight or obese has a direct impact on breast cancer, but it certainly suggests there may be a link. Women who are overweight or obese may benefit from diet and lifestyle modifications aimed at reducing weight.
References:
​
[1] Sparana JA, Wang M, Zhao F, et al. Obesity at diagnosis is associated with inferior outcomes in hormone receptor-positive operable breast cancer. Cancer. Published early online August 27, 2012. DOI: 10.1002/cncr.27527
[2] Folkerd EJ, Dixon JM, Renshaw L, et al. Suppression of plasma estrogen levels by letrozole and anastrozole is related to body mass index in patients with breast cancer. Journal of Clinical Oncology. Published early online July 16, 2012. doi: 10.1200/JCO.2012.42.0273
Copyright © 2018 CancerConnect. All Rights Reserved.