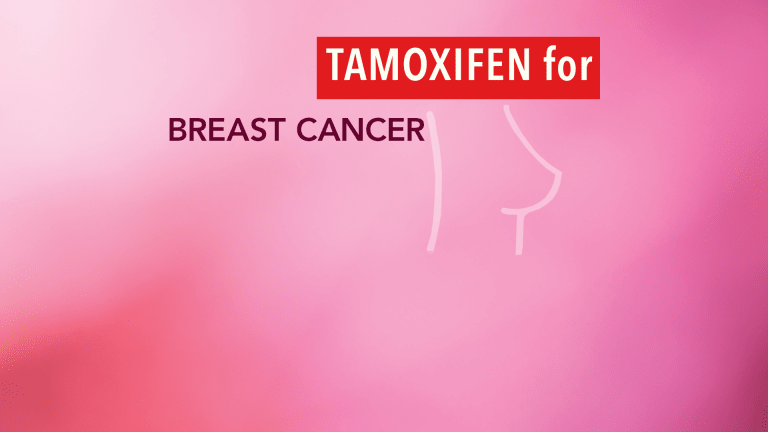 Gene Influences Response to Tamoxifen Among Postmenopausal Breast CancerPatients
Gene Influences Response to Tamoxifen Among Postmenopausal Breast Cancer Patients
Among postmenopausal women with estrogen receptor-positive breast cancer, those with certain inherited variations in a gene known as CYP2D6 derived little benefit from tamoxifen (Nolvadex®); based on these findings, researchers at the Mayo Clinic recommend CYP2D6 testing for postmenopausal women being considered for tamoxifen therapy. These results were presented at the 2008 San Antonio Breast Cancer Symposium.
Pharmacogenomics refers to the study of how inherited genetic variation influences drug response. As this field progresses, it is likely to lead to more individualized cancer therapy.
In the case of tamoxifen (a hormonal therapy used in the prevention and treatment of breast cancer), a gene known as CYP2D6 has been reported to influence response to the drug. CYP2D6 plays a role in activating tamoxifen and many other drugs. Most people have two functional versions of this gene and are able to effectively process tamoxifen. Some people, however, have versions of this gene that are less effective at processing tamoxifen; these people may derive little benefit from tamoxifen.
The effect of CYP2D6 variants was assessed in a study of postmenopausal women with estrogen receptor-positive breast cancer. Based on CYP2D6 testing, women were classified as "extensive," "intermediate," or "poor" metabolizers. Response to tamoxifen was expected to be best among the extensive metabolizers.

Cooking for Life
A new cookbook offers recipes bursting with flavor and health-boosting nutrients.
Among women who were assigned to five years of adjuvant (post-surgery) treatment with tamoxifen, those who were poor metabolizers were almost four times more likely to develop a cancer recurrence than those who were extensive metabolizers. This higher risk of recurrence among women who were poor metabolizers suggests that tamoxifen was less effective in this group, and that other treatment options (such as an aromatase inhibitor) may need to be considered. Testing patients for these variants before treatment begins may help women start out with the therapy that's most likely to work for them.
In a prepared statement, Dr. Matthew Goetz, the lead investigator of the study and an assistant professor of oncology and pharmacology at Mayo Clinic, noted that these results "strongly suggest that going forward, postmenopausal patients being considered for tamoxifen therapy should be tested for CYP2D6 before beginning therapy."
Reference: Goetz M, Ames M, Gnant M et al. Pharmacogenetic (CYP2D6) and gene express profiles (HOXB13/IL17BR and molecular grade index) for prediction of adjuvant endocrine therapy benefit in the ABCSG 8 trial. Presented at the San Antonio Breast Cancer Symposium. December 13, 2008. Abstract 57.