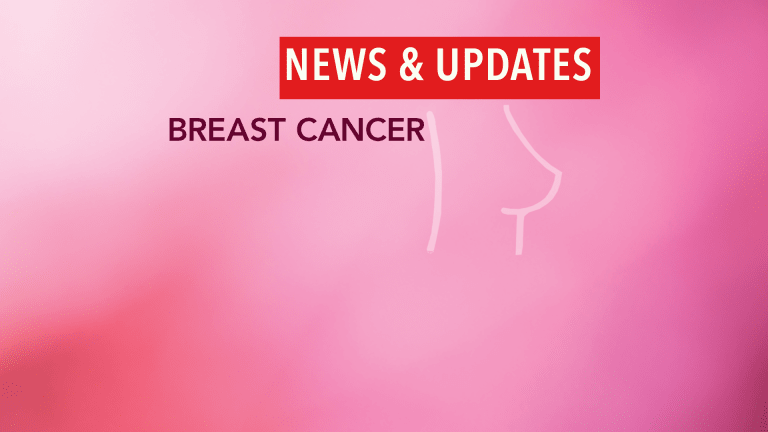 Drugs that Suppress Ovaries Benefit Premenopausal Women with Hormone Receptor
Drugs that Suppress Ovaries Benefit Premenopausal Women with Hormone Receptor-positive Breast Cancer
According to a combined analysis of several previously published studies, use of drugs known as leuteinizing-hormone-releasing hormone (LHRH) agonists to suppress ovarian hormone production has benefits in the treatment of premenopausal women with hormone receptor-positive breast cancer. These results were published in the Lancet.
Many breast cancers are hormone receptor-positive, meaning that they are stimulated to grow by the circulating female hormones estrogen and/or progesterone.
The growth of estrogen receptor-positive breast cancer cells can be prevented or slowed by reducing the exposure to estrogen. In premenopausal women, who have high levels of estrogen produced by the ovaries, suppression of ovarian hormone production may improve breast cancer outcomes.
Suppression of ovarian hormone production can be achieved through surgical removal of the ovaries, radiation to the ovaries, or use of drugs (such as LHRH agonists) to suppress ovarian function.
Previous studies of LHRH agonists in the adjuvant (post-surgery) treatment of premenopausal women with hormone receptor-positive breast cancer have produced inconsistent results. To summarize the available data, researchers conducted a combined analysis of 16 previously-published clinical trials.[1] The studies enrolled more than 11,000 premenopausal breast cancer patients, roughly 9,000 of whom had hormone receptor-positive cancer. The most commonly used LHRH agonist in these studies was Zoladex® (goserelin).
Compared to no adjuvant therapy, there was a suggestion that use of an LHRH agonist as the only adjuvant therapy reduced the risk of cancer recurrence, but this result did not meet the criteria for statistical significance. The lack of statistical significance indicates that the result could have occurred by chance alone.
The addition of an LHRH agonist to chemotherapy, tamoxifen (Nolvadex®), or both reduced the risk of cancer recurrence by 13% and reduced the risk of death by 15%.
The effectiveness of LHRH agonists appeared to be similar to the effectiveness of chemotherapy.
LHRH agonists appeared to have a greater effect among younger premenopausal women (those under the age of 40) than in older premenopausal women.
This combined analysis suggests that LHRH agonists are active against hormone receptor-positive breast cancer in premenopausal women, but questions remain about how best to use LHRH agonists, and about which women are most likely to benefit.
An editorial that accompanies the combined analysis states, "It has been established that ovarian suppression is an active treatment in this setting, and one that can be regarded as a reasonable alternative to chemotherapy in women with low-risk disease. In women with higher-risk disease, chemotherapy followed by tamoxifen should still be the standard approach, with the addition of an LHRH analogue a reasonable consideration for those who remain premenopausal."[2]
Given that studies that are currently underway may answer several important remaining questions about ovarian suppression in premenopausal breast cancer, the editorial continues, "A century of research has taught us much about endocrine therapy for breast cancer, but the most important lessons about adjuvant ovarian suppression will be learnt over the next decade."
References:
[1] LHRH-agonists in Early Breast Cancer Overview group. Use of leuteinizing-hormone-releasing hormone agonists as adjuvant treatment in premenopausal patients with hormone-receptor-positive breast cancer: a meta-analysis of individual patient data from randomized adjuvant trials. Lancet. 2007;369:1711-23.
[2] Wilcken N, Stockler M. Ovarian suppression for early breast cancer. Lancet. 2007;369:1668-1670.