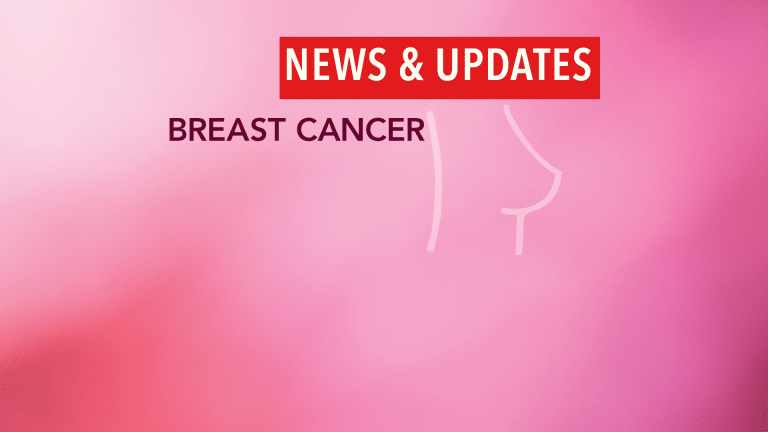 Directly Involving Patients Drives Participation in Breast Cancer Study
Directly Involving Patients Drives Participation in Metastatic Breast Cancer Study
A clinical study to accelerate research in metastatic breast cancer has rapidly enrolled participants through direct collaboration with patients. These results were recently presented at the 2016 annual meeting of the American Society of Clinical Oncology (ASCO).
One large challenge in furthering research in the field of cancer is obtaining enough samples of tumor tissue or patient DNA for researchers to test. Once enough samples have been collected, researchers are better able to perform large-scale testing and further their understanding of specific diseases.
In particular, as individualized treatment approaches are rapidly emerging in cancer therapy, results indicate that subgroups of patients respond quite differently to treatment. For example, some patients respond extremely well to certain therapies, referred to as "super responders," while others derive little benefit from the same treatment regimen. Researchers are attempting to understand why these subgroups of patients have different responses to certain therapies so that individualized treatment regimens can be improved.
One hurdle in the gathering of large numbers of participants in studies is that patients are often simply not aware of clinical studies in which they could participate. As such, a study was launched which was a direct-to-patient approach, heavily utilizing groups that work with patients directly, to gather samples for genomic analysis of patients with metastatic breast cancer.
The Metastatic Breast Cancer Project reaches out directly to patients through a number of websites, circumventing the step involving healthcare providers for information of the availability of the study. Patients in the United States with metastatic breast cancer (MBC) can enroll in the study. The participants are sent a saliva kit, and are asked to mail the kit back with a saliva sample. Researchers can perform genetic analyses on the saliva sample. In addition, patients are administered a patient questionnaire, and their healthcare providers are contacted to provide medical records and part of their cancer biopsy.
In the first 3 months after the launch of the study (October 2015), 1,227 participants had enrolled; 96% of whom completed the questionnaire. Initial medical records, saliva, and tumors have been received for many of the participants. The results are shared widely with researchers, and study updates and discoveries are shared regularly with participants.
The researchers stated that "A direct-to-patient approach enabled rapid identification of large numbers of MBC patients willing to share tumors, saliva, and medical records. This includes many with rare phenotypes, a group that has been challenging to identify with traditional approaches. Genomic analysis of patients with extraordinary responses and with de novo MBC are underway. Patient reported data has also identified unanticipated research questions."
During a press conference at ASCO, Dr. Sumanta Kumar Pal, MD, a medical oncologist at the City of Hope National Medical Center in California stated that this study has seen an "incredibly, incredibly rapid enrollment." Dr. Pal also stated that "If this paradigm continues to enjoy the success it has thus far….. [this] patient-driven model is something we can implement across [cancer] disease types" and has the potential to become widely used.
Information and participation for the Metastatic Breast Cancer Project can be found at: .
Reference: Wagle N, Painter C, Krevalin M, et al. The Metastatic Breast Cancer Project: A national direct-to-patient initiative to accelerate genomics research. Proceedings from the 2016 annual ASCO meeting. Abstract #LBA1519. Available at: . Accessed June 18, 2016.