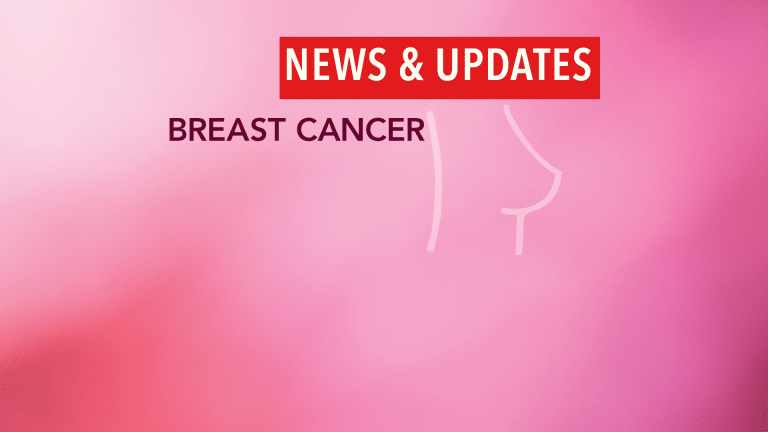 Dietary Folate May Reduce Breast Cancer Risk in Women who Consume Alcohol
Dietary Folate May Reduce Postmenopausal Breast Cancer Risk in Women who Consume Alcohol
Although alcohol may increase the risk of breast cancer in postmenopausal women, dietary folate may actually protect against this increased risk, according to the results of a study published in Epidemiology.
Breast cancer is the second leading cause of cancer death in women in the United States, with approximately 200,000 cases diagnosed each year. Although several risk factors have been associated with breast cancer, the cause of the majority of cases of breast cancer remains unknown. As researchers continue to explore the causes of this disease, they also uncover factors that may prevent the development of breast cancer. Often, lifestyle changes and choices can help reduce the risk of cancer.
Researchers have long known that alcohol increases the risk of breast cancer. Furthermore, a low intake of dietary folate may increase the risk of breast cancer through decreased DNA repair capacity. Recently, researchers at the Mayo Clinic spent 12 years exploring the relationship between dietary intake of folate, alcohol consumption and breast cancer.
The cohort study began in 1986 and involved 34,387 postmenopausal women who responded to a food frequency questionnaire. After estimating nutrient intakes, the researchers then categorized the women into four levels: lowest 10th percentile, 11th-30th percentile, 31st-50th percentile and above the 50th percentile. After 12 years of follow-up, there were 1,586 cases of breast cancer.

Using the data obtained from the questionnaires, the researchers determined that women in the lowest 10th percentile of dietary folate intake had an increased risk of breast cancer compared to women above the 50th percentile. Furthermore, women who consumed more than 4 grams of alcohol per day and were in the lowest 10th percentile of folate consumption had a significantly increased risk of breast cancer when compared with women who did not consume alcohol and were above the 50th percentile of folate consumption. The researchers also discovered that women who drank the most alcohol each day and also consumed the highest level of folate had about the same risk of developing breast cancer as women who did not drink alcohol and consumed the lowest level of folate.
The researchers concluded that low intake of folate increases the risk of postmenopausal breast cancer. Furthermore, adequate folate intake may counteract the risk of breast cancer conferred from alcohol consumption. The results of this study are promising, as the best treatment for cancer is preventing its occurrence in the first place. Cancer is largely a preventable illness, but awareness of the opportunity to prevent cancer through changes in lifestyle is often under-appreciated.
Women who are interested in the prevention of breast cancer may wish to speak with their physicians about the risks and benefits of participating in clinical trials that evaluate the relationship between lifestyle factors and the development of cancer. Sources of information about ongoing clinical trials include clinical trials listing services provided by the National Cancer Institute (cancer.gov. (Epidemiology, Vol. 12, No. 4, pp. 420-428, 2001).