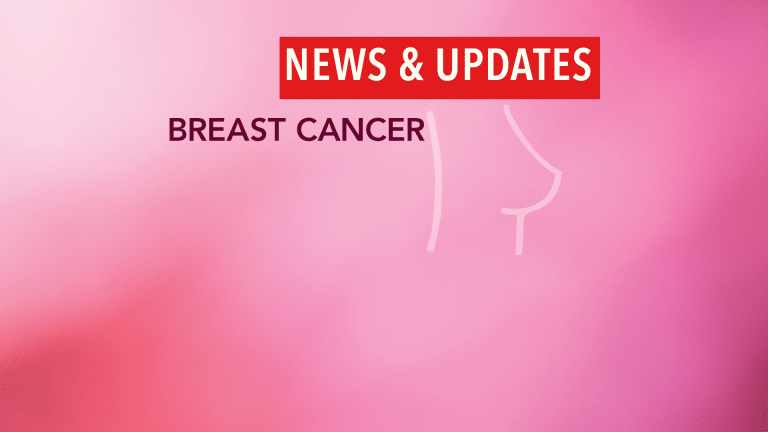 Diabetes Drug May Cut Breast Cancer Risk in Postmenopausal Diabetic Women
Diabetes Drug May Cut Breast Cancer Risk in Postmenopausal Diabetic Women
Metformin, a widely prescribed insulin-lowering drug for diabetes, may reduce the risk of invasive breast cancer in postmenopausal women with diabetes, according to the results of a study published early online in the Journal of Clinical Oncology.
Breast cancer is the most commonly diagnosed type of cancer (other than skin cancer) in U.S. women. Each year, roughly 227,000 women are diagnosed with breast cancer and close to 40,000 die of the disease.
Approximately 25.8 million people in the United States have diabetes, according to the U.S. Centers for Disease Control and Prevention. Nearly 95 percent of diabetes cases are type 2 diabetes, which is a disease characterized by insulin resistance. Insulin is a hormone that helps regulate the level of glucose (sugar) in the body. With type 2 diabetes, the body's ability to make and use insulin deteriorates. Metformin is a drug that increases insulin sensitivity and is commonly used to treat type 2 diabetes.
There is some evidence that metformin may reduce the incidence of breast cancer. To examine this relationship, researchers analyzed data from the national Women's Health Initiative study, which included 68,000 postmenopausal women, 3,401 of whom had diabetes. During the course of the study, women were observed over a mean of 11.8 years, during which time 3,273 cases of invasive breast cancer were diagnosed. The design of the large study included detailed information about breast cancer risk factors, baseline mammograms, breast cancer diagnosis, and diabetes status.
After analyzing the data, the researchers found that the incidence of invasive breast cancer was 25 percent lower among diabetic women who were taking metformin than it was among those who were not taking the drug. The reasons for this are unclear; however, researchers speculated that the drug might inhibit the mTOR pathway, which is a critical pathway involved in cancer.
It's too soon to consider metformin a cancer prevention drug and the results of the current study will not change clinical practice; however, researchers will continue to study the drug and its impact on cancer incidence.
Reference:
Chlebowski RT, McTiernan A, Wactawski-Wende J, et al. Diabetes, metformin, and breast cancer in postmenopausal women. Journal of Clinical Oncology. Published early online June 11, 2012. doi: 10.1200/JCO.2011.39.7505.