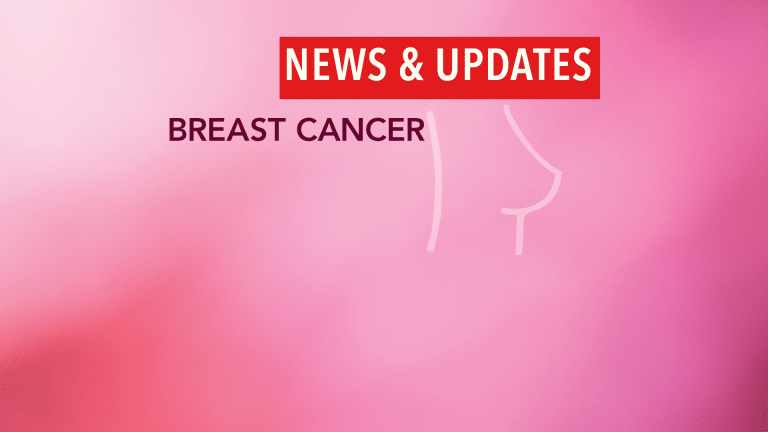 Cryoablation Emerging as Effective Treatment for Low Risk Breast Cancers
Three-year Results of the ICE3 Trials Cryoablation for Early-Stage Breast Cancer
Cryosurgery or cryoablation, which destroys cancer cells by exposing them to sub-freezing temperatures may be an effective alternative to surgery for small breast cancers, with low-risk features, in women over 60 years, based on the early three-year results from the multi-center ICE3 trial results presented at the American Society of Breast Surgeons (ASBrS) annual meeting in May 2021. 
What is Cryosurgery? 
Cryosurgery is a technique that kills cancer cells by freezing them with sub-zero temperatures. During this procedure, hollow steel probes, guided by ultrasound, are placed inside and surrounding the cancer. Liquid nitrogen is then circulated through the probes, freezing the cancer cells and creating a ball of ice that surrounds the cancer. Once an adequate ice ball is formed, heated nitrogen is circulated through the probes. 
Researchers studied 194 patients 60 years of age or older with invasive ductal cancers measuring 1.5 cm or less. Tumors were all low-grade, HR+, HER2-, consistent with a low-risk form of the disease. Women were treated with a cryoablation freeze-thaw-freeze cycle for 20 to 40 minutes. Treatment was delivered through a needle-like nitrogen-chilled probe inserted through the skin directly into the cancer. Freezing temperatures targeted a carefully controlled area, turning the tumor into an ice ball to destroy the diseased cells. No surgical incision and related tissue damage and scarring were involved.
Along with cryoablation, at the discretion of their treating physician, 27 patients received or are receiving adjuvant radiation, 148 with endocrine therapy and one with chemotherapy. All patients were followed at six month intervals with same breast recurrence at five years after cryoablation as the primary trial outcome.
At a mean of 35 months from treatment, only 2% (4 patients) recurred. Ninety-five percent of patients and 98% of treating physicians reported satisfaction with the cosmetic results. No significant device-related adverse events were reported.
It is believed that cryosurgery creates cancer- killing effects through 3 distinct processes.
First, ice crystals formed within cells are known to be lethal to nearly all cells.
Second, when the ice forms around the cell, it draws water out of the cell which collapses many of the walls or membranes within the cell.
Third, when the ice surrounding the cells melts through the heating process, the water rushes back into the shrunken cell and causes it to burst.
At three years post-treatment, the ICE3 trial results are extremely positive," says Richard Fine, MD, West Cancer Center & Research Institute, lead researcher. "The non-invasive procedure is fast, painless and can be delivered under local anesthesia in a doctor's office. Recovery time is minimal and cosmetic outcomes are excellent with little loss of breast tissue and no scarring. Now, this trial is underscoring the efficacy and safety of the procedure for this patient group."
Reference:
Cryoablation Without Excision for Early-Stage Breast Cancer; ICE3 Trial Update on Ipsilateral Breast Tumor Recurrence, Richard E Fine, Jill R Dietz, Susan K Boolbol, Michael P Berry