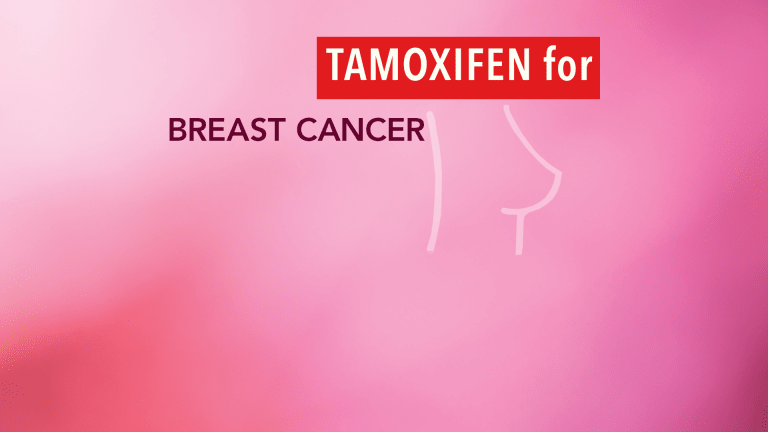 Conservative Surgery + Tamoxifen May Be Safe in Elderly Breast Cancer Patients
Conservative Surgery plus Tamoxifen May Be Safe in Elderly Breast Cancer Patients
A recent article in the journal Cancer reports that elderly women diagnosed with breast cancer may be effectively treated with conservative surgery followed by hormonal therapy with tamoxifen (Nolvadex®).
When a diagnosis of breast cancer is made, various tests are performed to further describe the cancer. Biopsies of the surrounding tissues and lymph nodes will also be performed to determine if the cancer has spread beyond the breast. The most common lymph node biopsies include examination of the axillary lymph nodes, located in the underarm, and the sentinel lymph nodes of the breast.
To achieve long-term disease control, treatment for breast cancer may include radiation, chemotherapy, or hormonal therapy. For elderly breast cancer patients, certain considerations must be made when planning treatment. In general, breast cancers diagnosed in elderly women have more favorable features, allowing for less aggressive treatment. Additionally, an elderly woman's reduced life expectancy, combined with the effectiveness of hormonal therapy, may facilitate long-term disease control.
Researchers from a recent study sought to determine treatment options for elderly women who had been diagnosed with operable breast cancer but had no palpable axillary lymph node involvement. The study consisted of 354 women age 70 or greater; each was treated with conservative surgery, which consisted of removal of the breast mass without examining the axillary lymph nodes. Following surgery, the women received hormonal therapy with tamoxifen.
After 15 years of follow up, incidence of recurrent breast cancer remained low. Researchers concluded that conservative surgery followed by tamoxifen was an effective and safe treatment option for elderly women. They also agreed that axillary and sentinel lymph node biopsy could be reserved for the small number of patients who later developed a recurrence.
Patients are encouraged to speak to their physician regarding treatment options for breast cancer.
Reference: Gabriele Martelli, Rosalba Miceli, Aurora Costa, et al. Elderly breast cancer patients treated by conservative surgery alone plus adjuvant tamoxifen: fifteen-year results of a prospective study. Cancer. 2008; 112; 3: 481-488