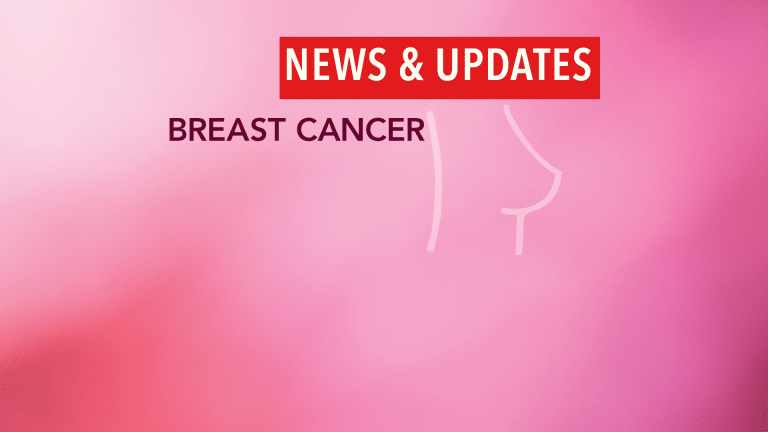 CK-19 mRNA-positive Cells in Blood Associated with Poorer Prognosis
CK-19 mRNA-positive Cells in Blood Associated with Poorer Prognosis in Node-negative Breast Cancer
According to an early online publication in the Journal of Clinical Oncology, patients with node-negative breast cancer who had cytokeratin-19 (CK-19) detected within their circulating blood cells' messenger RNA (mRNA) had significantly worse outcomes, including survival, compared to women with no detected CK-19 mRNA-positive cells. (Messenger RNA is a component of the genetics of a cell.) Ultimately, CK-19 mRNA could be an important factor in predicting outcomes and in individualizing treatment options for patients.
Node-negative breast cancer refers to early breast cancer, in which the cancer has not spread from its site of origin to the axillary (under the arm) lymph nodes. Although prognosis tends to be quite favorable for node-negative breast cancer patients, a significant portion of these patients may ultimately experience potentially fatal cancer recurrence.
With standard screening methods, microscopic amounts of cancer cells are often not detected. These cells are frequently responsible for cancer recurrences. In response, researchers are evaluating ways to increase the effectiveness of standard methods of detecting potential markers or cells that may indicate different prognoses among patients diagnosed with the same disease. Ultimately, these markers may indicate the need for more aggressive therapies for patients at a higher risk of a recurrence or less aggressive approaches for those with a low risk of recurrence.
Researchers from Greece recently conducted a clinical trial to evaluate the influence of the presence of CK-19 mRNA cells detected in circulating blood on outcomes among women with node-negative breast cancer. This trial included 167 breast cancer patients whose circulating blood had been collected prior to the initiation of chemotherapy. The blood was tested for the presence of CK19-mRNA.

Cooking for Life
A new cookbook offers recipes bursting with flavor and health-boosting nutrients.
Follow-up was approximately 32 months.
CK-19 mRNA cells were present in 22% of women.
44% of women with detectable CK-19 mRNA cells experienced a cancer recurrence, compared with only 3% of women who did not have the detectable cells.
During the follow-up period, eight patients had died from disease progression; seven of these patients had detectable CK-19 mRNA cells and only one did not have the detectable cells.
The researchers concluded that the presence of CK-19 mRNA cells in circulating blood among women with node-negative breast cancer is associated with significantly worse outcomes, including increased rates of cancer recurrences and death, compared to those in whom these cells are not detected. Future study is warranted to determine the true clinical role of CK-19 mRNA as a prognostic marker for these women.
Reference: Xenidis N, Perraki M, Kafousi M, et al. Predictive and Prognostic Value of Peripheral Blood Cytokeratin-19 mRNA-Positive Cells Detected by Real-Time Polymerase Chain Reaction in Node-Negative Breast Cancer Patients. Journal of Clinical Oncology. 2006. Early online publication June 12, 2006. DOI: 10.1200/JCO.2005.04.5948.