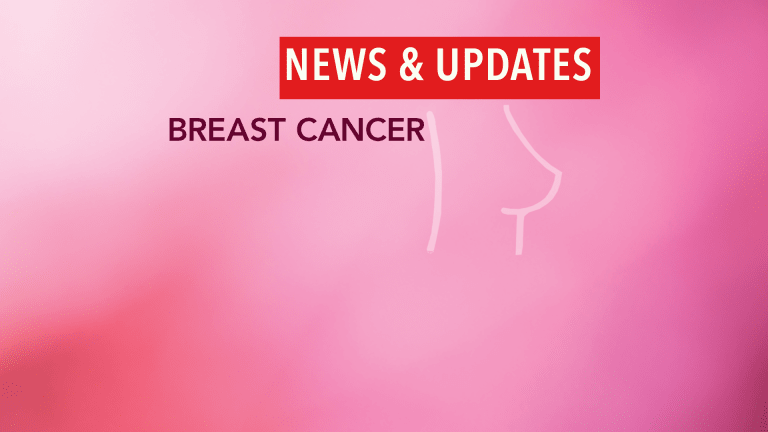 Choice of Surgery: Lumpectomy vs Mastectomy Impacts Quality of Life in Survivors
Doctors from Dana Farber Cancer Inst evaluated choice of breast cancer surgery and longer term well being.
From Dana Farber Cancer Institute 10/2020
Even as more young women with breast cancer opt to have mastectomies, many experience a persistent decline in their sexual and psychosocial well-being following the procedure, as detailed in new research by Dana-Farber/Brigham and Women's Cancer Center. The findings, presented at the San Antonio Breast Cancer Symposium, underscore the importance of counseling patients about the potential long-term physical and emotional consequences of the procedure, researchers say.
"Historically, it was felt that 75 percent of breast cancer patients should be eligible for breast conserving surgery. Over time, however, more women, particularly young women, are electing to have a mastectomy," says the lead author of the study Dr. Laura Dominci M.D. a surgeon at Dana-Farber/Brigham and Women's Cancer Center. "They frequently offer peace of mind as the reason for their decision – even though research shows that unless a woman has a genetic predisposition to breast cancer, she has a very low risk of developing cancer in the healthy breast.
"The decision of whether to have a mastectomy or breast-conserving surgery should be a shared decision between patients and their doctors," she continues. "Particularly when talking to young women, who are likely to have a long period of survivorship, it's important that we as clinicians discuss the potential impacts of mastectomy on their quality of life."
In this study, a patient reported outcomes survey known as BREAST-Q was completed by 561 women age 40 and younger with breast cancer. Patients who had a mastectomy scored markedly lower in three quality of life measures – satisfaction with the appearance of their breasts, psychosocial well-being, and sexual well-being – than patients who underwent breast-conserving surgery. The results were consistent regardless of whether the patients had one or both breasts removed, and despite the fact that most had breast reconstruction surgery.
A fourth area examined by the survey – physical function – was similar for women who had a mastectomy and those who had not. Women with financial difficulties tended to have lower scores in all four categories.
For breast satisfaction, those who had breast-conserving surgery had an average BREAST-Q score of 65.5, compared with 59.3 for the unilateral mastectomy group and 60.4 for the bilateral mastectomy group.
For psychosocial well-being, those who had breast-conserving surgery had an average BREAST-Q score of 75.9, compared with 70.6 for the unilateral mastectomy group and 68.4 for the bilateral mastectomy group.
For sexual well-being, those who had breast-conserving surgery had an average BREAST-Q score of 57.4, compared with 53.4 for the unilateral mastectomy group and 49 for the bilateral mastectomy group.
"These findings suggest that surgical choices may have long-term impact on quality of life," Dominici said. "We really need to have more data about quality of life, particularly after surgery, because this information can help shape their decisions."
Dominici added that further research could provide more information to clinicians as they advise patients of their options for breast cancer surgery. "In the future, I am hopeful that we will be able to predict quality of life outcome for an individual patient following the different types of surgery in order to help her decide what is best for her," she said.
Dominici said the study's primary limitation is that it was not randomized, and it evaluated quality of life only at a single time point. She added that researchers did not have information about women's quality of life prior to the study, which could have affected their decision making and their post-surgery quality of life.
Studies suggest women more satisfied with silicone implants and brachytherapy produces better cosmetic outcomes.
Women diagnosed with breast cancer who have undergone mastectomy and breast reconstruction report somewhat higher satisfaction with silicone implants than with saline implants. These findings were published in CANCER, the journal of the American Cancer Society.

Cooking for Life
A new cookbook offers recipes bursting with flavor and health-boosting nutrients.
Following mastectomy, women undergoing reconstruction with implants may choose between implants that are filled with saline (salt water) or silicone gel. Both types of implants are approved by the U.S. Food and Drug Administration. While safety and effectiveness have been and continue to be important concerns about implants, patient satisfaction and quality of life following reconstruction are also significant considerations.
To compare patient satisfaction among women who received silicone implants with those who received saline implants, researchers evaluated questionnaires completed by 472 women. One hundred seventy-six of these women had received silicone implants, and 306 had received saline implants.Women who had received silicone implants tended to report greater satisfaction with their reconstructed breasts than those who had received saline implants. Women in both groups who had received radiation therapy following their mastectomy were less satisfied with their reconstruction.
As well, all women reported reduced satisfaction with their reconstruction over time.The researchers concluded that women who received silicone implants tended to be more satisfied than those who received saline implants. They add, however, that patient satisfaction with reconstruction following mastectomy is generally high and that variables in addition to implant type affect satisfaction. Patients may therefore be confident that good outcomes are possible with either type of implant.
Brachytherapy Provides Good Cosmetic Outcomes Among Women with Breast Implants
For women with early-stage breast cancer a lumpectomy followed by brachytherapy (placement of radioactive "seeds" in the breast) appears to be effective and to provide better cosmetic outcomes than lumpectomy followed by whole-breast radiation therapy.
For women with breast implants, whole-breast radiation therapy can result in the formation of scar tissue around the breast implant (a condition known as capsular contracture). This can be painful and can also distort the appearance of the breast. As a result, women with breast implants and breast cancer often undergo mastectomy with implant exchange rather than breast-conserving therapy. Because brachytherapy provides radiation to a more targeted area of the breast, it may reduce the risk of capsular contraction and allow more women with breast implants to undergo breast-conserving therapy.
To evaluate the effects of lumpectomy followed by brachytherapy, researchers conducted a study among 65 women with small, early-stage breast cancers and breast implants. After lumpectomy, the women were treated with brachytherapy in two doses per day over a five-day period.
All of the study participants had good or excellent cosmetic outcomes and none of the study participants experienced capsular contracture.
These results suggest that lumpectomy followed by brachytherapy is effective and associated with good cosmetic outcomes in women with breast implants. Women with breast implants and early-stage breast cancer may wish to talk with their doctor about the range of cancer treatment options that are available.(2,3)
References:
McCarthy CM, Klassen AF, Stefan J. Cano SJ, et al. Patient satisfaction with post mastectomy breast reconstruction: a comparison of saline and silicone implants. Cancer [early online publication]. November 8, 2010.
Poggi MM, Danforth DN, Sciuto LC, et al. Eighteen-year results in the treatment of early breast carcinoma with mastectomy versus breast conservation therapy: the National Cancer Institute Randomized Trial. Cancer.2003;98(4): 697-702.
Kuske R. Breast brachytherapy improves cosmetic outcome and reduces the risk of capsular contracture in breast conservation therapy for women with breast cancer in the presence of augmentation mammoplasty. Presented at the 2008 annual meeting of the Radiological Society of North America. Presentation SSC19-02.