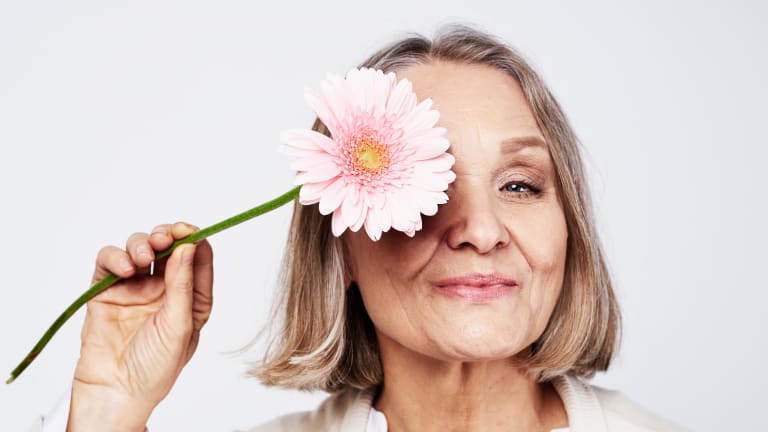 BSO-Surgically Induced Menopause
What are the consequences of oophorectomy and resultant menopause?
by Dr. C.H. Weaver M.D. 04/2022
Menopause represents the permanent cessation of menstrual periods and the loss of fertility due to the loss of ovarian function. It can occur spontaneously (natural menopause) or it can be surgically induced by removal of the ovaries.
Surgical removal of the ovaries may be indicated as treatment or prevention for certain women with cancers of the cervix, uterus or ovaries, endometriosis, or as a preventive measure in those at hereditary risk of breast and ovarian cancer.10-16
Women at very high risk of developing breast or ovarian cancer as a result of a hereditary cancer syndrome have the options of undergoing close surveillance for the development of cancer or of undergoing prophylactic (preventive) surgery to remove the breasts and/or ovaries.
A bilateral prophylactic salpingo-oophorectomy (BSO) is a surgical procedure in which both the ovaries and the fallopian tubes are removed. In addition to reducing the risk of ovarian cancer, this procedure also reduces the risk of breast cancer because hormones produced by the ovaries (such as estrogen) contribute to the growth of many breast cancers.
After the ovaries are removed, women may experience menopausal symptoms caused by decreased estrogen levels. Symptoms are numerous and their severity is variable from one individual to another: hot flushes and night sweats, psychological changes (such as depression, and impaired concentration), insomnia, vaginal dryness, skin changes (such as thinning and decreased elasticity) may all occur.1,2 Sexual function is also affected. Menopausal symptoms are often more severe in women who have their ovaries removed surgically than in women who reach menopause naturally.4-7
Risk of Breast Cancer in Women with BRCA mutations
Women with a BRCA1 or BRCA2 mutation increasingly elect to have a BSO to reduce their risk of breast cancer. The reduced risk of breast cancer that results from surgical removal of the ovaries is sustained even if these women take short-term hormone replacement therapy. In order to evaluate whether short-term hormone replacement therapy alters breast cancer risk in women who undergo BSO, researchers evaluated 462 women from North America and Europe who were known to have a BRCA1 or BRCA2 mutation.
As expected, women who had undergone BSO had a 60% reduced risk of breast cancer. During the 3.6 years of follow-up, breast cancer was diagnosed in 8% of the BSO patients and 21% of the non-BSO patients. The extent of the risk reduction was not influenced by whether or not a woman took short-term hormone replacement therapy, suggesting that hormone replacement therapy does not eliminate the protective effect of BSO on risk of breast cancer.
The researchers conclude that "women with BRCA1/2 mutations should be discouraged from deferring BSO because of fear of symptoms related to surgical menopause and should be reassured that use of short-term hormone replacement, if needed to manage menopausal symptoms, does not negate the breast cancer risk reduction from BPO." 17
Heart Disease
Both early menopause and surgically induced menopause are associated with an increased risk of cardiovascular disease from accelerated atherosclerosis due low estrogen levels. Hysterectomy with bilateral oophorectomy in women under 50 years of age increases the risk for cardiovascular diseases by 40%. Oophorectomy combined with hormone replacement therapy can eliminate the risk.19-24
Cognitive Function
Premenopausal women who have one or both ovaries removed appear to have an increased risk of cognitive problems or dementia later in life. Although use of hormone replacement therapy until the age of natural menopause may decrease this risk, many questions remain about the relationship between estrogen therapy and cognition.25-26
Bone Loss – Osteoporosis
It is well known that bone mass lost in the first 20 years after menopause is attributed to estrogen deficiency.44 A bilateral oophorectomy in women under 45 years of age is considered a risk factor for osteoporosis and a women's bone loss reaches up to 20% in the first 18 months after bilateral oophorectomy. Bilateral oophorectomy increases the risk of osteoporosis even in postmenopausal women compared to those with intact ovaries. 27-29
Sexual Function
Decreased libido and difficult sexual arousal occur in women with oophorectomy without hormone replacement therapy. The risk of sexual dysfunction in menopausal women increases with the drop-in estrogen levels and the aging process.3 A slower decline in sexual function occurs in women with hysterectomy without BSO or with unilateral ovary removal.40-32
Hot Flashes
References:
1. Von Mühlen D.G., Kritz-Silverstein D., Barrett-Connor E. A community-based study of menopause symptoms and estrogen replacement in older women. Maturitas. 1995;22:71–78. doi: 10.1016/0378-5122(95)00917-A.
2. Santoro N., Epperson C.N., Mathews S.B. Menopausal Symptoms and Their Management. Endocrinol. Metab. Clin. N. Am. 2015 doi: 10.1016/j.ecl.2015.05.001.
3. Grant M.D., Marbella A., Wang A.T., Pines E., Hoag J., Bonnell C., Ziegler K.M., Aronson N. Menopausal Symptoms: Comparative Effectiveness Review of Therapies Research Protocol. Agency for Healthcare Research and Quality; Rockville, MD, USA: 2015.
4. Rocca W.A., Bower J.H., Maraganore D.M., Ahlskog J.E., Grossardt B., De Andrade M., Melton L.J. Increased risk of cognitive impairment or dementia in women who underwent oophorectomy before menopause. Neurology. 2007;69:1074–1083. doi: 10.1212/01.wnl.0000276984.19542.e
5. Rocca W.A., Grossardt B.R., Shuster L.T. Oophorectomy, estrogen, and dementia: A 2014 update. Mol. Cell. Endocrinol. 2014;389:7–12. doi: 10.1016/j.mce.2014.01.020
6. Rosner B., Colditz G.A. Age at menopause: Imputing age at menopause for women with a hysterectomy with application to risk of postmenopausal breast cancer. Ann. Epidemiol. 2011;21:450–460. doi: 10.1016/j.annepidem.2011.02.010.
7. Erekson E.A., Martin D.K., Ratner E.S. Oophorectomy: The debate between ovarian conservation and elective oophorectomy. Menopause. 2013;20:110–114. doi: 10.1097/gme.0b013e31825a27.
8. Abouzinet B., Meduri G., Lecce M.G., Young J., Brailly S., Loosfelt H., Milgrom E., Schaison G. The Postmenopausal Ovary Is Not a Major Androgen-Producing Gland. J. Clin. Endocrinol. Metab. 2001;86:5060–5066. doi: 10.1210/jcem.86.10.7900. [
9. Cibula D., Pötter R., Planchamp F., Åvall-Lundqvist E., Fischerova D., Haie-Meder C., Köhler C., Landoni F., Lax S., Lindegaard J.C., et al. The European Society of Gynaecological Oncology/European Society for Radiotherapy and Oncology/European Society of Pathology Guidelines for the Management of Patients with Cervical Cancer. Virchows Arch. 2018;472:919–936. doi: 10.1007/s00428-018-2362-9.
10. Colombo N., Creutzberg C., Amant F., Bosse T., González-Martín A., Ledermann J., Marth C., Nout R., Querleu D., Mirza M.R., et al. ESMO-ESGO-ESTRO Consensus Conference on Endometrial Cancer: Diagnosis, treatment and follow-up. Ann. Oncol. Off. J. Eur. Soc. Med. Oncol. 2016;27:16–41. doi: 10.1093/annonc/mdv484.
11. 11. Baert T., Essen-Mitte K., Banerjee S., Belaroussi I., Blecharz P., Bruchim I., Cibula D., Colombo N., Concin N., Davidson B., et al. ESMO–ESGO consensus conference recommendations on ovarian cancer: Pathology and molecular biology, early and advanced stages, borderline tumours and recurrent disease. Ann. Oncol
12. 12. Skirnisdottir I., Garmo H., Wilander E., Holmberg L. Borderline ovarian tumors in Sweden 1960–2005: Trends in incidence and age at diagnosis compared to ovarian cancer. Int. J. Cancer. 2008;123:1897–1901. doi: 10.1002/ijc.23724.
13. 13. Harter P., Gershenson D., Lhommé C., Lecuru F., Ledermann J., Provencher D.M., Mezzanzanica D., Quinn M., Mäenpää J., Kim J.-W., et al. Gynecologic Cancer InterGroup (GCIG) Consensus Review for Ovarian Tumors of Low Malignant Potential (Borderline Ovarian Tumors) Int. J. Gynecol. Cancer. 2014;24:5–8. doi: 10.1097/IGC.0000000000000282.
14. Bruchim I., Haran G., Polansky A. Is There a Benefit in Hysterectomy for Staging and Treatment of Borderline Ovarian Tumors? J. Gynecol. Obstet. 2017;1:12.
15. ACOG ACOG Practice Bulletin No. 89: Elective and Risk-Reducing Salpingooophorectomy. Obstet. Gynecol. 2008;111:231. doi: 10.1097/01.AOG.0000291580.39618.cb.
16. Rodríguez M., Shoupe D. Surgical Menopause. Endocrinol. Metab. Clin. N. Am. 2015;44:531–542. doi: 10.1016/j.ecl.2015.05.003.
17. Rebbeck TR, Friebel T, Wagner T et al. Effect of Short-Term Hormone Replacement Therapy on Breast Cancer Risk Reduction After Bilateral Prophylactic Oophorectomy in BRCA1 and BRCA2 Mutation Carriers: The PROSE Study Group. Journal of Clinical Oncology. 2005;23:7804-7810.
18. Antoniou A., Pharoah P.D.P., Narod S., Risch H.A., Eyfjord J.E., Hopper J.L., Loman N., Olsson H., Johannsson O., Borg A., et al. Average Risks of Breast and Ovarian Cancer Associated with BRCA1 or BRCA2 Mutations Detected in Case Series Unselected for Family History: A Combined Analysis of 22 Studies. Am. J. Hum. Genet. 2003;72:1117–1130. doi: 10.1086/375033.
19. Parker W.H., Jacoby V., Shoupe D., Rocca W. Effect of Bilateral Oophorectomy on Women's Long-Term Health. Women's Health. 2009;5:565–576. doi: 10.2217/WHE.09.42.
20. Colditz G.A., Willett W.C., Stampfer M.J., Rosner B., Speizer F.E., Hennekens C.H. Menopause and the Risk of Coronary Heart Disease in Women. N. Engl. J. Med. 1987;316:1105–1110. doi: 10.1056/NEJM198704303161801.
21. Rivera C.M., Grossardt B.R., Rhodes D.J., Brown R.D., Roger V.L., Melton L.J., Rocca W.A. Increased cardiovascular mortality following early bilateral oophorectomy. Menopause. 2009;16:15–23. doi: 10.1097/gme.0b013e31818888f7
22. 39. Ingelsson E., Lundholm C., Johansson A.L.V., Altman D. Hysterectomy and risk of cardiovascular disease: A population-based cohort study. Eur. Heart J. 2011;32:745–750. doi: 10.1093/eurheartj/ehq477.
23. 40. Rocca W.A., Shuster L.T., Grossardt B.R., Maraganore D.M., Gostout B.S., Geda Y.E., Melton L.J. Long-term effects of bilateral oophorectomy on brain aging: Unanswered questions from the Mayo Clinic Cohort Study of Oophorectomy and Aging. Women's Health. 2009;5:39–48. doi: 10.2217/17455057.5.1.39.
24. 41. Bove R., Secor E., Chibnik L.B., Barnes L.L., Schneider J.A., Bennett D.A., De Jager P.L. Age at surgical menopause influences cognitive decline and Alzheimer pathology in older women. Neurology. 2014;82:222–229. doi: 10.1212/WNL.0000000000000033.
25. et al. Increased risk of cognitive impairment or dementia in women who underwent oophorectomy before menopause. Neurology. 2007;69:1074-83.
26. [2] Hogervorst E, Bandelow St. Should surgical menopause women be treated with estrogens to decrease the risk of dementia? Neurology. 2007;69:1070-1071.
27. Kardinaal A.F.M., Morton M.S., Brüggemann-Rotgans I.E.M., Van Beresteijn E.C.H. Phyto-oestrogen excretion and rate of bone loss in postmenopausal women. Eur. J. Clin. Nutr. 1998;52:850–855. doi: 10.1038/sj.ejcn.1600659.
28. Cann C.E. Spinal mineral loss in oophorectomized women. Determination by quantitative computed tomography. JAMA. 1980;244:2056–2059. doi: 10.1001/jama.1980.03310180022025.
29. Mucowski S.J., Mack W.J., Shoupe D., Kono N., Paulson R., Hodis H.N. The Effect of Prior Oophorectomy on Changes in Bone Mineral Density and Carotid Artery Intima-Media Thickness in Postmenopausal Women. Fertil. Steril. 2014;101:1117–1122. doi: 10.1016/j.fertnstert.2013.12.055.
30. Psychosexual health 5 years after hysterectomy: Population-based comparison with endometrial ablation for dysfunctional uterine bleeding. Health Expect. 2005;8:234–243. doi: 10.1111/j.1369-7625.2005.00338.x.
31. 43. Rhodes J.C., Kjerulff K.H., Langenberg P.W., Guzinski G.M. Hysterectomy and Sexual Functioning. JAMA. 1999;282:1934. doi: 10.1001/jama.282.20.1934.
32. 44. Richelson L.S., Wahner H.W., Melton L.J., Riggs B.L. Relative Contributions of Aging and Estrogen Deficiency to Postmenopausal Bone Loss. N. Engl. J. Med. 1984;311:1273–1275. doi: 10.1056/NEJM198411153112002.