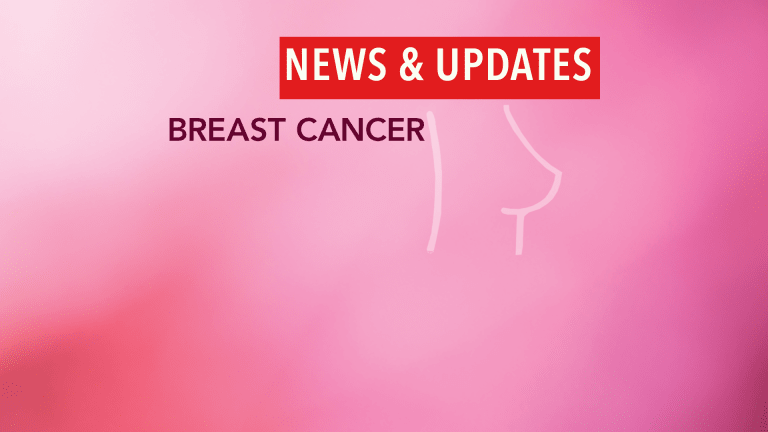 The results of two large studies published in JAMA Internal Medicine indicate that the use of breast MRI has increased dramatically in the past decade, even among women who don't meet the high-risk criteria for the screening modality.
A mammogram is an X-ray of the breast. A screening mammogram is a mammogram that is performed in a woman without breast symptoms. The goal of screening mammography is to detect breast cancer at an early stage when it is most easily treated.
Different groups of experts have reached different conclusions about the optimal way to screen for breast cancer. Women at high risk of breast cancer may benefit from shorter screening intervals as well as supplemental screening with other tests, such as breast MRI. MRI uses radio waves and a magnet to create detailed images of the inside of the body. For the detection of breast cancer, MRI tends to be more sensitive than mammography.
Breast MRI is not recommended for routine use, but it is recommended for women at high-risk. Both the American Cancer Society and the National Comprehensive Cancer Network have published guidelines that recommend limiting use of breast MRI to women who have a greater than 20 percent lifetime risk of breast cancer.
Despite this recommendation, evidence suggests that breast MRI is being overused. Although the test has greater sensitivity for breast cancer detection than mammography, it has lower specificity and a substantially higher cost. No randomized trials have been conducted to determine whether breast MRI improves breast cancer survival or other outcomes.
Now, two large studies show that the use of breast MRI has increased dramatically.
The first study was a retrospective review of records from 10, 518 patients who had at least one MRI between 2000 and 2011. Researchers used claims data to determine breast MRI usage and then compared it to a risk prediction model to determine the appropriateness of the imaging choice.[1]
The results revealed a 20-fold increase in the rate of breast MRI from 2000 to 2009, followed by a decline and stabilization. In 2011 the rate remained 16 times higher than in 2000. In terms of the need for breast MRI, 30.1 percent of women had a documented personal history of breast cancer, 51.7 percent had a family history, and 3.5 percent had a high-risk genetic mutation. Among the subset of women considered high-risk, only 21 percent met the ACS criteria for breast MRI. What's more, only 48.4 percent of women with genetic mutations—a group that meets the criteria—underwent breast MRI.
The researchers concluded that the use of breast MRI increased dramatically even though most of the women who underwent the test did not meet the ACS criteria.
The results of the second study indicated that the use of breast MRI almost tripled from 2005 through 2009. This study included participants from the five geographically divergent Breast Cancer Surveillance Consortium registries. The analysis involved 8,931 breast MRI exams and 1,288,924 screening mammograms.[2]
The results indicated that the rate of breast MRI increased from 4.2 per 1,000 women in 2005 to 11.5/1,000 in 2009. The most commonly documented indications for breast MRI were diagnostic evaluation and breast cancer screening.
The women who underwent breast MRI were under age 50, non-Hispanic whites and had a personal or family history of breast cancer or dense breast tissue. In 2005, the proportion of the breast MRI group that had a high lifetime risk of breast cancer was 9 percent. That number increased to 29 percent in 2009.
The researchers concluded that the use of breast MRI for screening high-risk women is on the rise; however, they suggest that it is important to improve the appropriate use of the screening tool.
Taken together, the results of both studies are quite consistent and indicate a need to improve the appropriate and necessary use of breast MRI.
**References:**​
[1] Stout NK, Nekhlyudov L, Li L, et al. Rapid increase in breast magnetic resonance imaging use: Trends from 2000 to 2011. JAMA Internal Medicine. Published early online November 18, 2013. doi:10.1001/jamainternmed.2013.11958.
[2] Wernli KJ, DeMartini WB, Ichikawa L, et al. Patterns of breast magnetic resonance imaging use in community practice. JAMA Internal Medicine. Published early online November 18, 2013. doi:10.1001/jamainternmed.2013.11963