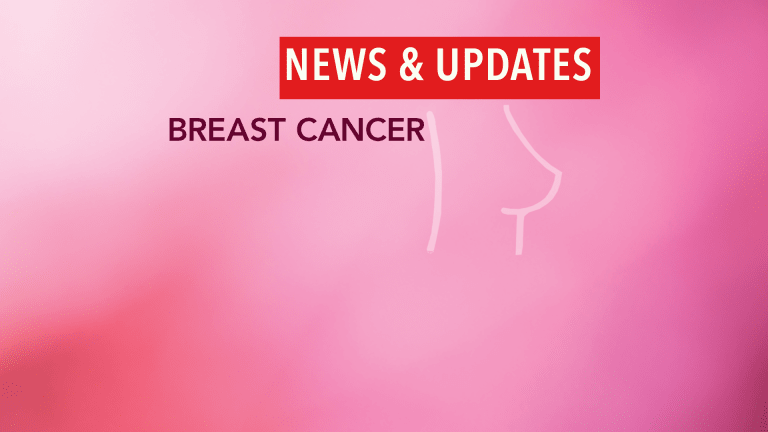 Breast Conservation Therapy May Be Better than a Mastectomy
Breast cancer claims the lives of approximately 40,000 women annually in the United States alone.
Early-stage breast cancer refers to cancer that has not spread from its site of origin. Patients with early-stage breast cancer have a high cure rate with current standard treatment options, particularly those that do not have cancer that has spread to the axillary (under the arm) lymph nodes (node-negative).
Standard treatment for patients with early stage breast cancer typically includes the removal of the cancer, referred to as breast conserving therapy (BCT), followed by radiation therapy. Mastectomy and BCT have long been considered comparable for the management of early stage breast cancer and the choice of which to utilize is often left to each individual women.
Now the results of a study by cancer researchers from MD Anderson Cancer Center (MDACC) presented at the 2014 Breast Cancer Symposium in San Francisco, have challenged this notion that different treatment options for breast cancer can produce the same chances of survival, and the study authors emphasized the importance of regularly reevaluating known standards for managing breast cancer.
According to Dr. Isabelle Bedrosian, an associate professor of surgical oncology at MDACC mastectomy should no longer be widely seen as the go-to treatment option for breast cancers. Breast conserving therapy, which combines lumpectomy with radiation therapy may actually offer a greater chance of survival. Dr. Bedrosian and her fellow researchers hypothesized that a patient's choice of surgical treatment along with the specifics of the tumor's biology might significantly change potential survival benefits.
To evaluate this, the researchers performed a retrospective study evaluating over 16,000 women with early stage breast cancer and discovered that women electing BCT had the highest survival rate. Women electing BCT had a 5-year overall survival of 96% compared to 90% of those who underwent a mastectomy. These findings bolster other research that has produced results similarly in favor of BCT.
Doctors believe that the key factor is the use of radiation as part of the overall BCT approach. These results however are in contrast to another study published earlier this year in the medical journal The Lancet. In that report the women whose breast cancer that had not spread to lymph nodes radiation therapy had no benefit and they experienced similar outcomes to women treated with mastectomy.
The Lancet report evaluated a much smaller number of patients than this report from MDACC and further studied directly comparing mastectomy to BCT would be required to definitely resolve the question. For now however, women with early stage node negative breast cancer who are evaluating their treatment options should strongly consider BCT as it may produce better outcomes than mastectomy alone and doesn't appear to be inferior.
References
Parker C, Lin HY, Shen Y, et al. Effect of hormone receptor status and local treatment on overall survival for early-stage breast cancer.J Clin Oncol 32, 2014 (suppl 26; abstr 60)
EBCTCG (Early Breast Cancer Trialists' Collaborative Group). Effect of radiotherapy after mastectomy and axillary surgery on 10-year recurrence and 20-year breast cancer mortality: meta-analysis of individual patient data for 8135 women in 22 randomised trials. The Lancet. Published early online March 19, 2014. doi:10.1016/S0140-6736(14)60488-8