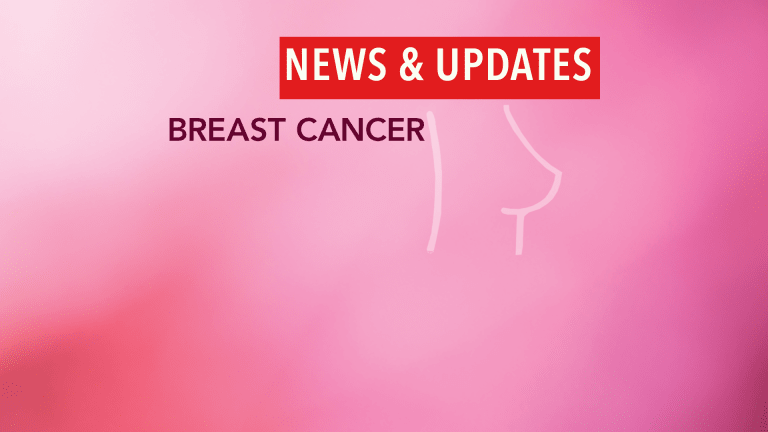 Breast cancer treatments may increase the risk of heart disease
What you need to know about breast cancer treatment and the risk of heart disease.
What you need to know about breast cancer treatment and the risk of heart disease.
Breast cancer patients may be at an increased risk of cardiovascular diseases including heart failure and may benefit from a treatment approach that weighs the benefits of specific therapies against potential damage to the heart.
Any women who is going to undergo breast cancer treatment, whether they have heart disease at the beginning or not, should be aware of the potential effects of the treatments on their heart. For example...
Some cancer treatments, such as HER-2 targeted therapies, can cause weakening of the heart muscle, a condition known as heart failure.  In some cases, the reduction in heart function is temporary and cessation of the treatment and/or the addition of heart medicines can improve function.
Radiation to the left breast region can affect the heart arteries and cause the development of coronary artery disease or blockages leading to heart attacks many years after treatment. Newer radiation techniques have significantly reduced this risk. 
Administering common chemotherapy agents in new ways may reduce heart disease risks. Doxorubicin is a chemotherapy drug used in breast cancer therapy that can lead to the damage of heart cells. Studies have shown that when doxorubicin is administered slowly, rather than all at once, patients may have a lower risk of heart failure. In addition, a drug called dexrazoxane that could reduce cell damage is approved for patients with metastatic breast cancer who receive high doses of doxorubicin.
What should women know about the association between therapies for breast cancer and heart disease?
Breast cancer therapies, such as chemotherapy and radiation, may damage the heart. Women who are currently being treated for breast cancer or who have been treated for breast cancer in the past should talk to their healthcare team about reducing the risk of heart disease as related to their treatment.
Is a woman who has had breast cancer more likely to die of breast cancer or of a cardiovascular disease, such as heart failure, heart attack or others?
Cardiovascular diseases, such as heart failure, heart attacks and strokes remain the leading cause of death in women, yet many believe breast cancer to be more deadly. Early detection and current treatments for breast cancer means there are increasing numbers of long-term breast cancer survivors, but these survivors also have a greater risk of cardiovascular diseases, in part resulting from the therapies used to treat the cancer.
What Does The Research Show?
Heart Complications with Herceptin in Breast Cancer
Twenty to 25% of breast cancers over express (make too much of) a protein known as HER2. Over expression of this protein leads to increased growth of cancer cells and a worse breast cancer prognosis. The precision cancer medicine Herceptin (trastuzumab) is a standard treatment that specifically target HER2-positive cells.1 
Herceptin may be used in addition to chemotherapy. Anthracycline-based chemotherapy regimens are effective against breast cancer but can increase the risk of heart problems when combined with Herceptin. Understanding the frequency of these heart problems is an important part of weighing the risks and benefits of treatment with Herceptin.
Researchers from the HERceptin Adjuvant (HERA) trial evaluated the incidence of heart complications among women with HER2-positive breast cancer who were treated with Herceptin following completion of chemotherapy. Participants had normal left ventricular ejection fraction (LVEF, a measure of heart function) before beginning Herceptin. They were assigned to one year of treatment with Herceptin or observation. The majority of women (94%) had been treated with anthracyclines.
5% of women stopped taking Herceptin due to heart complications.
At a follow-up of more than three years, overall incidence of heart complications was low, with only a slight increase in the Herceptin group (0.8% experienced congestive heart failure; 3.6% had a decrease in LVEF).
Many of the heart problems experienced by patients in the Herceptin group were reversible.
The researchers concluded that the incidence of heart complications associated with treatment with Herceptin is low, even after longer-term follow-up. An accompanying editorial notes that treatment of HER2-positive breast cancer "has been a major clinical advance" as such, further understanding of the safety of Herceptin is an important step in continuing to improve treatment for this patient population.2
Radiation for Breast Cancer Increases Risk of Heart Disease and Heart Attack
Exposure to ionizing radiation during radiation therapy for breast cancer may increase the risk of heart attack or heart disease later in life, according to the results of some but not all studies.3-7 Studies evaluating the most current radiation techniques have not shown the same risk of heart attack as those reported from patients treated in the 1980s and 90's. All patients considering radiation as part of their breast treatment plan should discuss this risk with their treating physician.
Many women with breast cancer are treated with breast-conserving surgery (lumpectomy) followed by radiation therapy in order to reduce the risk of cancer recurrence. The risk of coronary events after radiation begins within a few years after exposure and continues for at least 20 years. Women with preexisting cardiac risk factors have greater absolute increases in risk from radiation therapy than other women.
Researchers conducted a population-based, case-control study of 2,168 women who underwent radiation therapy for breast cancer between 1958 and 2001 in Sweden and Denmark. The analysis indicated that 963 women had major coronary events such as heart attack, surgery to clear a blocked artery, or death from ischemic heart disease. These women were compared to the 1,205 women without major coronary events.
The results indicated that the risk for a major coronary event grew in direct proportion to the dose of radiation. A unit of radiation is known as a "gray". For every gray, the risk of a major coronary event rose by 7.4 percentage points. The average dose that women in the study received was 4.9 gray, which translates to an increased risk of 36 percent for a heart event. The women with the highest exposure (an average of 15.8 gray) had a 116 percent increased risk of heart events, which is slightly more than double the normal risk. Women treated for a tumor in the left breast had a higher risk of heart problems because of proximity since the heart is located slightly to the left.
The researchers note that the increased risk associated with radiation should not necessarily be cause for alarm. To put it into context, a healthy 50-year-old woman has a 1.9 percent chance of developing ischemic heart disease by the age of 80. If that same women is exposed to three gray of radiation, her risk increases by 22 percent—putting it at 2.4 percent, which is still quite small. What's more—average radiation exposure is lower today (between one and five gray).
Older Radiation Therapy Regimens for Breast Cancer Increase Heart Disease and Lung Cancer Mortality.
The radiation therapy regimens used to treat breast cancer in the 1970s and early 1980s increase the risk of death from heart disease and lung cancer, according to a study published in Lancet Oncology. Breast cancer patients who received radiation therapy during that time may wish to speak with their physician regarding screening for heart or lung disease.
To assess the effect of radiation therapy for breast cancer on subsequent heart disease and lung cancer risk, the researchers evaluated 308,861 women with early breast cancer diagnosed between 1973 and 2001. These women were identified from the U.S. Surveillance Epidemiology and End Results (SEER) cancer registries. The researchers evaluated whether women who received radiation for a left-sided breast cancer were more likely to die of heart disease, and whether lung cancer occurred more commonly on the side of the body that had been irradiated. Women with cancer in both breasts were excluded.
Among women diagnosed with breast cancer between 1973 and 1982, those who received radiation to the left breast were more likely to die of heart disease than women who received radiation to the right breast. After 10 to 14 years of follow-up, women who received radiation to the left breast were 42 percent more likely to die of heart disease than women who received radiation to the right breast; after 15 years of follow-up, they were 58 percent more likely to die of heart disease. There was no evidence of an association between the side of the breast cancer (left or right) and heart disease mortality among women who received radiation during later years (1983-2001), but there is less follow-up available for these women.
The researchers conclude that the radiation therapy regimens used for breast cancer in the 1970s and early 1980s increase a woman's long-term risk of death from heart disease and lung cancer. Women who received radiation therapy for breast cancer during these years may wish to talk with their doctor about their heart and lung health. More recent radiation therapy regimens for breast cancer are likely to have much less of an effect on the heart and lungs.4
Risk of Heart Disease from Breast Cancer Radiation Declines
Although radiation exposure from breast cancer treatment is associated with a small risk of subsequent heart disease, the risk is lower than it was 20 years ago.
They report that the average risk of developing heart disease as a result of radiation exposure for breast cancer treatment is less than one percent. The risk increases for woman who already have a high underlying risk of developing heart disease—in these cases, the risk may be as high as 1 in 30. In contrast, women who already have a very low underlying risk of heart disease may face odds as low as 1 in 3000, which is a tiny risk.
The researchers note that the risk of developing radiation-induced heart disease is small enough that women should not skip radiation treatment as a result of this risk.
Women who have a high underlying risk of heart disease can reduce their risk of radiation-induced heart disease in the same way that anyone might reduce their risk—through healthy diet, exercise, and avoidance of tobacco.
Radiation Therapy For Patients with Breast Cancer is Not Associated with an Increased Risk of Heart Disease
Radiation therapy in addition to chemotherapy after surgical removal of the breast prevents local recurrences and prolongs survival in patients with high-risk localized breast cancer. Although there is an attempt to spare the heart, there is some degree of radiation delivered which could result in an increased incidence of heart disease.
Physicians in Denmark evaluated 3,083 women who were randomized to receive or not receive radiation therapy after surgery for high-risk breast cancer. Of patients treated with radiation, 44.2% ultimately died of breast cancer compared to 52.5% of patients who did not receive radiation therapy. The incidence of significant side effects from heart disease was less than 1% in both groups.
In this clinical study, radiation therapy in patients with high-risk breast cancer did not increase the risk of heart disease and was effective in preventing deaths from recurrent breast cancer. The results of this clinical trial should provide reassurance to women that localized radiation treatment for high-risk breast cancer reduces the risk of dying from breast cancer and that the potential side effect of radiation therapy to the heart is minimal.
References:
Procter M, Suter TM, Azambuja E, et al. Longer-term assessment of trastuzumab-related cardiac adverse events in the Herceptin Adjuvant (HERA) trial. Journal of Clinical Oncology [early online publication]. June 7, 2010.
Morris PG and Hudis CA.Trastuzumab-related cardiotoxicity following anthracycline-based adjuvant chemotherapy: how worried should we be? Journal of Clinical Oncology [early online publication]. June 7, 2010.
Darby SC, Ewertz M, McGale P, et al. Risk of Ischemic Heart Disease in Women after Radiotherapy for Breast Cancer. New England Journal of Medicine. 2013; 368: 987-998.
Darby SC, McGale P, Taylor CW et al. Long-term mortality from heart disease and lung cancer after radiotherapy for early breast cancer: prospective cohort study of about 300,000 women in US SEER cancer registries. Lancet Oncology. 2005;6:557-65.
Brenner DJ, Shuryak I, Jozsef G, et al. Risk and risk reduction of major coronary events associated with contemporary breast radiotherapy. JAMA Internal Medicine. Published early online October 28, 2013. doi:10.1001/jamainternmed.2013.11790
The Lancet, Vol 354, No 9188, pp1425-1430, 1999
41st Annual Meeting of the American Society for Therapeutic Radiology and Oncology, San Antonio, Texas, November, 2000