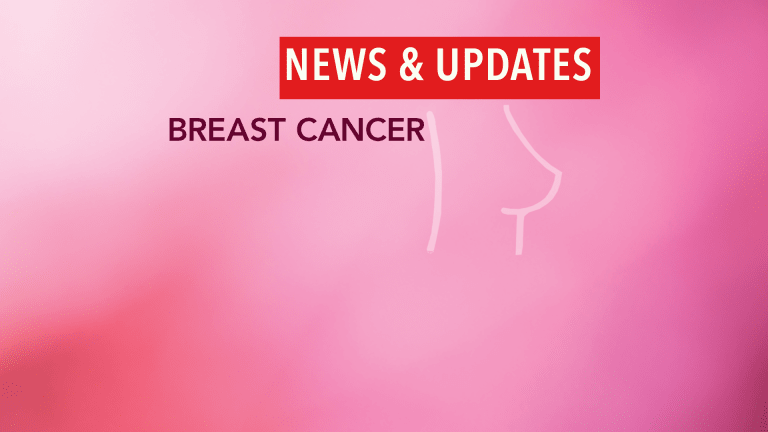 Black Women with HR-positive Breast Cancer Have Worse Outcomes
Black Women with HR-positive Breast Cancer Have Worse Outcomes
Black women with hormone receptor (HR)-positive breast cancer have worse disease-free and overall survival than women of other races, according to the results of a study presented at the 2009 San Antonio Breast Cancer Symposium.[1]
Previous research has indicated that Black women have worse outcomes in operable breast cancer, possibly because they have a higher incidence of more advanced-stage disease, a higher incidence of triple-negative breast cancer (breast cancer that is estrogen receptor-negative, progesterone receptor-negative, and HER2-negative), disparities in healthcare, and other health conditions.
The current study involved 4,950 patients with Stage I-III breast cancer; 416 of these women were Black. All of the women had undergone surgery and then received doxorubicin and taxane-containing chemotherapy plus standard hormonal therapy. Black women had higher rates of triple-negative disease as well as inferior disease-free survival across the entire population; however, when the researchers controlled for other factors, they found that Black race was still associated with worse outcomes but only in HR-positive disease.
The researchers noted that Black patients exhibited similar adherence to treatment as their counterparts. Black women did not have worse outcomes if they had other breast cancer subtypes such as triple-negative or HER2-positive cancer. Thus, the researchers concluded that Black patients have significantly inferior disease-free and overall survival with HR-positive disease, despite adherence to treatment. This suggests that there may be other factors that warrant further evaluation.
To learn more, please watch the video coverage of Dr. Sparano from SABCS.
Reference:
[1] Sparano JA. Black race is associated with a worse outcome in patients with hormone receptor positive, HER@-normal breast cancer treated with adjuvant chemohormonal therapy. Presented at the 32nd CTRC-AACR San Antonio Breast Cancer Symposium. December 9-13, 2009. San Antonio, TX. Abstract 37.