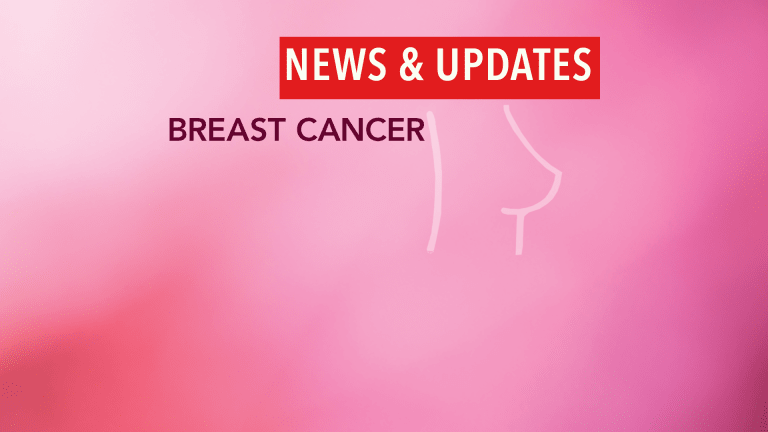 Bisphosphonates May Reduce Breast Cancer Risk
Bisphosphonates May Reduce Breast Cancer Risk
Two studies have provided additional evidence that use of bisphosphonates to treat osteoporosis may reduce the risk of invasive breast cancer in postmenopausal women. The results of these studies were published in the Journal of Clinical Oncology.
Bisphosphonates are a class of drugs used to prevent and treat osteoporosis and to reduce the risk of bone complications from bone metastases or multiple myeloma. Studies have suggested that in addition to their effects on bone, bisphosphonates may also have certain anticancer effects.
Two studies published in the same issue of the Journal of Clinical Oncology reported on the relationship between bisphosphonate use and risk of postmenopausal breast cancer. The first study evaluated information from more than 150,000 participants in the Women's Health Initiative studies.[1] The studies enrolled postmenopausal women between the ages of 50 and 70.
The focus of the analysis was oral bisphosphonate use. Of the more than 150,000 study participants, 2,816 were users of oral bisphosphonates at the time of study entry. The most commonly used oral bisphosphonate was Fosamax® (alendronate).
After an average of more than seven years of follow-up, risk of invasive breast cancer was 32% lower among bisphosphonate users. A reduced risk was observed for both estrogen receptor (ER)-positive as well as ER-negative cancers, although the result for ER-negative cancers did not meet the criteria for statistical significance (suggesting that it could have occurred by chance alone). Risk of ductal carcinoma in situ (DCIS) was higher in bisphosphonate users; the researchers note that the clinical significance of this finding is uncertain.
The second study involved the Breast Cancer in Northern Israel Study.[2] The study collected information for 4,039 postmenopausal women with and without breast cancer.
The results indicated that use of bisphosphonates for more than one year reduced the risk of breast cancer by 39%. Breast cancers in bisphosphonate users were more likely to be ER-positive and less likely to be poorly differentiated.
These studies provide additional evidence that bisphosphonates may reduce the risk of invasive breast cancer. An accompanying editorial notes: "At this point, it would be premature to recommend the use of oral bisphosphonates to prevent breast cancer in all postmenopausal women. However, it is not unreasonable to consider the potential anticancer benefits of bisphosphonate therapy, in addition to its bone protecting effects, when evaluating treatment options in women with postmenopausal osteoporosis, especially considering that bisphosphonates are generally well tolerated in this population."[3]
Like most drugs, bisphosphonates carry a risk of side effects. Women who are considering bisphosphonate use to manage osteoporosis are advised to talk with their doctor about the risks and benefits.
References:
[1] Chlebowski RT, Chen Z, Cauley JA et al. Oral bisphosphonate use and breast cancer incidence in postmenopausal women. Journal of Clinical Oncology [early online publication]. June 21, 2010.
[2] Rennert G, Pinchev M, Rennert HS. Use of bisphosphonates and risk of postmenopausal breast cancer. Journal of Clinical Oncology [early online publication]. June 21, 2010
[3] Gnant M. Can oral bisphosphonates really reduce the risk of breast cancer in healthy women? Journal of Clinical Oncology [early online publication]. June 21, 2010