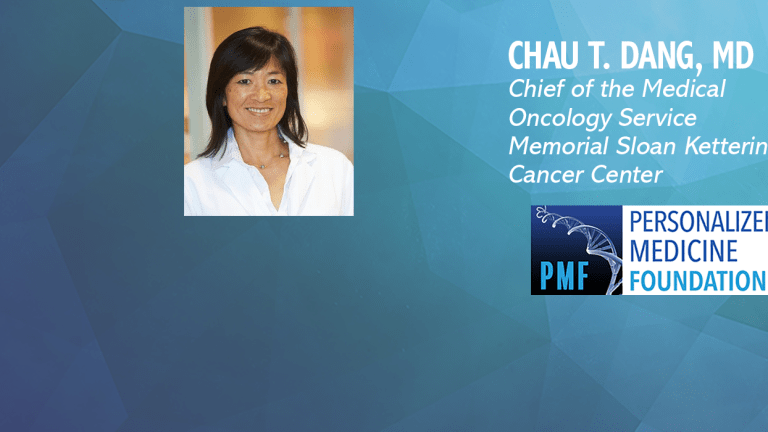 Ask The Expert About Metastatic Breast Cancer
Ask the Expert session with Memorial Sloan Kettering Cancer Center's Chau T. Dang, MD
In this informative web chat, Dr. Dang discusses advances in the management of metastatic breast cancer and answers your questions in a web chat recorded on October 10, 2016.
Dr. Dang is Chief of the Medical Oncology Service at Memorial Sloan Kettering Westchester in West Harrison. Her research focuses on developing more effective and less toxic treatment strategies for women with breast cancer. Learn more about Dr. Dang here
As cancer treatment enters a new era of personalized medicine, progress and hope have become a new mantra for those diagnosed with metastatic breast cancer (MBC). Novel treatments now provide longer-term survival for many patients living with MBC, allowing them to focus on living each day with quality. Knowing that treatment will continue indefinitely, the adjustment to a diagnosis of MBC involves a transition into an entirely different way of prioritizing life, establishing goals, and making treatment-related decisions.
This program supported in part by an unrestricted educational grant from Pfizer.
The Ask The Expert Series is made possible by support from The Personalized Medicine Foundation, Incyte Oncology, Abbvie, and CancerConnect. The "Ask The Expert" series is not medical advice nor is it a substitute for your doctor. It should serve as a guide to facilitate access to additional information and enhancement of a shared decision making process with your treating physician.