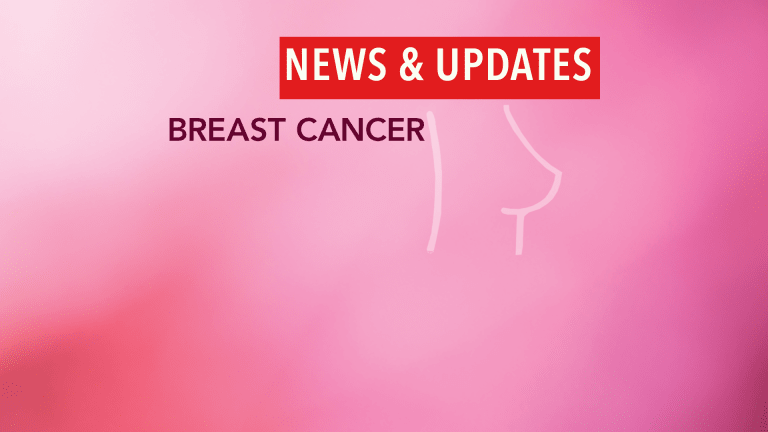 Acupuncture for Management of Breast Cancer?
Acupuncture can improve pain, joint symptoms from Aromatase Inhibitors and even lymphedema in patients with breast cance
Medically reviewed by Dr. C.H. Weaver M.D. updated 6/2020
Acupuncture is a form of traditional Chinese medicine that aims to improve health by stimulating specific points of the body.(1) Acupuncture is widely used for pain by the general population— both acute pain, such as that associated with a dental procedure, and chronic pain, such as a headache. Increasingly, acupuncture is used for cancer-related pain too, as a growing number of studies find it to be effective.
Managing Cancer Pain with Acupuncture
Acupuncture appears to work by stimulating the nervous system, causing the release in the brain of certain chemicals that control pain. Brain imaging studies suggest that it can deactivate areas of the brain involved in pain perception.
One of the first well-designed clinical trials of acupuncture for chronic cancer pain was conducted in 2003. It tested auricular acupuncture—in which needles are placed at acupoints on the ear—for patients whose pain remained despite ongoing treatment with pain medication. Patients were needled either at the correct acupressure points or at non-acupressure points on their ears. A third group had pressure (as opposed to needles) applied at non-acupuncture points. After two months of these treatments, pain intensity had decreased by 36 percent in the patients who received correct acupuncture. Little difference was observed in the two control groups, showing not only that acupuncture was effective but also that the specific points mattered. Needling random points did not have the same effect as proper acupuncture.(2)
Another study, conducted at Memorial Sloan Kettering Cancer Center, tested acupuncture specifically in patients with cancer of the head or neck who had received neck dissection surgery. Patients either received acupuncture weekly for four weeks or usual care from their physician. Those in the acupuncture group reported significant reductions in pain compared with their usual-care counterparts.(3)
Yet another high-quality study found acupuncture to be effective at reducing joint pain in breast cancer patients taking aromatase inhibitor drugs. Joint pain is a common and unpleasant side effect of such medication, which blocks the production of estrogen. This randomized trial compared true versus sham acupuncture at multiple points on the ears and elsewhere on the body. Women in the acupuncture group had significantly less pain at six weeks.(4)
Not all studies are this unequivocal, but acupuncture is clearly promising as a complementary therapy for alleviating cancer-related pain. Given its safety record, acupuncture is a good option for pain control without any major downsides. Insertion of acupuncture needles is virtually painless, and most patients actually find the treatments relaxing. It is important, however, that you choose an acupuncturist who is trained and certified to work with cancer patients.
Acupuncture may help relieve Aromatase Inhibitor joint pain and stiffness
Treatment of hormone receptor-positive breast cancer often includes hormonal therapies that suppress or block the action of estrogen. These therapies include tamoxifen [Nolvadex®] as well as agents known as aromatase inhibitors. Tamoxifen acts by blocking estrogen receptors, whereas aromatase inhibitors suppress the production of estrogen in postmenopausal women.
Joint pain and stiffness are one of the potential side effects of aromatase inhibitor therapy. To explore the effects of acupuncture on aromatase inhibitor-associated joint pain, researchers conducted a study among 43 women.(5) All of the study participants were receiving an aromatase inhibitor for early breast cancer, and all reported musculoskeletal pain.
Study participants were assigned to receive either true acupuncture or sham acupuncture twice a week for six weeks. Sham acupuncture involved superficial needle insertion at nonacupoint locations.
Women treated with true acupuncture experienced improvement in joint pain and stiffness over the course of the study. No such improvement was observed among women treated with sham acupuncture.
This was confirmed by another well designed study presented at the 2017 San Antonio Breast Cancer Symposium.
In order to formally evaluate acupuncture as a treatment of AI associated joint pain researchers designed and completed a clinical trail to be performed in women with early stage breast cancer taking a third-generation AI and experiencing joint pain. The study enrolled 226 patients who were treated with one of the following approaches:
True acupuncture: a 30- to 45-minute session including a full body, auricular, and joint-specific acupuncture protocol tailored to the most painful joints.
Sham acupuncture: shallow needle insertion with thin, short needles at 4 standardized non-acupuncture points.
Waitlist control: patients were under the impression they would receive true acupuncture following the 24-week trial.
The study revealed that following 6 weeks of treatment pain decreased significantly in the "true acupuncture" treated women compared to the "sham acupuncture" and "waitlist control" groups. True acupuncture also demonstrated a greater proportion of patients reporting clinically meaningful reductions in the severity of pain.
Acupuncture May Reduce Lymphedema in Breast Cancer
For women with early breast cancer, determining whether the cancer has spread to the axillary (under the arm) lymph nodes is an important part of cancer staging—and this process often involves a sentinel lymph node biopsy, as the sentinel nodes are the first lymph nodes to which cancer is likely to spread. If the sentinel nodes contain cancer, women often undergo more extensive lymph node surgery (axillary lymph node dissection). One common side effect of axillary lymph node surgery is lymphedema of the arm—swelling of the arm due to an accumulation of lymph fluid.
Lymphedema may occur immediately after treatment, or it may arise weeks, months or even years later. Approximately 30 percent of breast cancer survivors are affected by arm lymphedema. The condition can be painful, inconvenient, and sometimes downright debilitating. There is no single treatment for lymphedema, but there are a variety of strategies that can be used to manage the condition. These strategies are expensive and often require ongoing intervention.
In an effort to identify alternative treatment strategies, researchers conducted a pilot study that included 33 patients who had undergone axillary surgery and had a clinical diagnosis of breast cancer-related arm lymphedema for 6 months to 5 years. All participants had an affected arm circumference that was two or more centimeters larger than the unaffected arm.(6)
All subjects received 30-minute acupuncture treatments twice a week for four weeks. Arm circumference was measured before and after each acupuncture treatment, with response defined as more than 30 percent reduction in circumference difference. After the 4-week treatment period, follow-up calls were made monthly for 6 months to document complications and self-reported lymphedema status.
The results of the study indicated that 11 patients experienced a 30 percent or greater reduction in arm circumference difference and 18 had a reduction of more than 20 percent. The overall mean reduction in arm circumference difference was 0.90 centimeters. The majority of patients (76%) received all eight treatments; 21 percent missed one treatment and one patient missed two treatments.
There were no serious adverse events, infections, or exacerbations. During the treatment period, 14 of the 33 patients reported minor complaints, such as mild local bruising or pain/tingling.
The researchers concluded that acupuncture for breast cancer-related lymphedema appears safe and effective and may reduce arm circumference.
Barrie R.Cassileth, MS, PhD, is Laurance S. Rockefellerchair and chief of the Integrative Medicine Department at Memorial Sloan Kettering Cancer Center (MSKCC) in New York City. She has an extensive medical leadership career and is a recognized authority on complementary therapies and integrative medicine in oncology. Her work includes more than 170 publications in medical literature, more than 40 medical textbook chapters, and 22 books for physicians, patients, and families. She was a founding member of the Advisory Council to the US National Institutes of Health Office of Alternative Medicine, now the National Center for Complementary and Alternative Medicine; she previously served on the National and NY-NJ Regional Boards of the American Cancer Society and on multiple national and international committees. She is a staunch opponent of cancer quackery. She is founding president of the Society for Integrative Oncology. Since joining MSKCC in 1999, Dr. Cassileth has established prototypic research, education, and clinical programs in integrative medicine. Her most recent book, The Complete Guide to Complementary Therapies in Cancer Care: Essential Information for Patients, Survivors and Health Professionals, was published in 2011by World Scientific. Survivorship: Living Well during and after Cancer, an evidence-based guide for patients and families, was published in April 2014 by Spry.*
Prescribed Reading
In Survivorship: Living Well during and after Cancer (Spry, 2014; $16.95), Barrie Cassileth, MS, PhD, offers a comprehensive overview of evidence-based integrative cancer treatment, providing a welcome resource for patients and their loved ones. Dr. Cassileth provides background on complementary therapies, describing various options and their potential to alleviate symptoms of cancer treatment and including important information about current research related to each topic. Written in a clear, accessible style, the book provides insight throughout to differentiate effective, evidence based treatments from dangerous "alternative" therapies. The result of Dr. Cassileth's work is a book that is at once easy to understand and backed by considerable research—a valuable resource for anyone facing a cancer diagnosis.
References
National Center for Complementary and Alternative Medicine. Acupuncture: An Introduction. Available here. Accessed February 2, 2010.
Cassileth BR, Van Zee KJ, Yeung KS, et al. Acupuncture in the treatment of upper-limb lymphedema: Results of a pilot study. Cancer. 2013; 119(13): 2455-2461.
Alimi D, Rubino C, Pichard-Léandri E, Fermand- Brulé S, Dubreuil-Lemaire ML, Hill C. Analgesic effect of auricular acupuncture for cancer pain: A randomized, blinded, controlled trial. *Journal of Clinical Oncology.*2003;21(22):4120- 26. doi: 10.1200/JCO.2003.09.011.
Pfister DG, Cassileth BR, Deng GE, et al. Acupuncture for pain and dysfunction after neck dissection: Results of a randomized controlled trial. Journal of Clinical Oncology. 2010;28(15):2565- 70. doi: 10.1200/JCO.2009.26.9860.
Oh B, Kimble B, Costa DS, et al. Acupuncture for treatment of arthralgia secondary to aromatase inhibitor therapy in women with early breast cancer: Pilot study. Acupuncture in Medicine. 2013;31(3):264-71. doi: 10.1136/ acupmed-2012-010309.
Crew KD, Capodice JL, Greenlee H et al. Randomized, blinded, sham-controlled trial of acupuncture for the management of aromatase inhibitor-associated joint symptoms in women with early-stage breast cancer. Journal of Clinical Oncology [early online publication]. January 25, 2010.
Hershman DL, Unger JM, Greenlee H, et al. Randomized blinded sham- and waitlist-controlled trial of acupuncture for joint symptoms related to aromatase inhibitors in women with early stage breast cancer (S1200). Presented at: 2017 San Antonio Breast Cancer Symposium; Dec. 5-9, 2017; San Antonio, TX. Abstract GS4-04. abstracts2view.com/sabcs/view.php?nu=SABCS17L_503&terms=
Excerpted with permission from Survivorship: Living Well during and after Cancer (Spry Publishing, 2014; $16.95) by Barrie Cassileth, PhD. © Copyright 2014 Spry Publishing. Available for purchase everywhere books are sold.