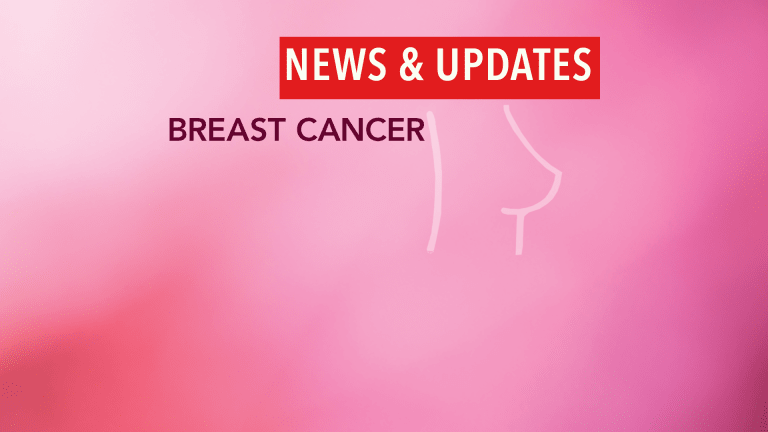 A Labor of Love, Finding a Cure for Breast Cancer
Stories of individuals making a difference in breast cancer research
When Carol Baldwin discovered that she had breast cancer, her daughter Beth says, her children were determined that she would make it through. The family—whose six siblings, in addition to Beth and her sister Jane, include actors Alec, Daniel, William, and Stephen Baldwin—had already faced several heartbreaking cancer diagnoses. "My dad had died of lung cancer in 1983, and it was quite a surprise to face my mom's diagnosis so soon thereafter," Beth says. "In addition, my father-in-law had died in 1981, and my mother-in-law had died of breast cancer in 1982—it was kind of a wipeout. So when my mom got it, we thought, This has got to be the person who will survive."
Carol too was committed not only to surviving but to raising awareness of breast cancer and making a difference in the lives of other women facing the disease. Finding herself in need of support in the wake of her diagnosis and treatment—she had a double mastectomy and reconstructive surgery—she, together with her reconstructive surgeon and several other survivors from Syracuse, New York, where she was then living, founded a local chapter of the Komen Foundation. That desire to help others and be proactive is characteristic of her mother, Beth says. "Mom felt that she needed to be doing something to walk herself out of the disease. She said, 'If I begin to help, to participate in the disease and come together with people, it will make me feel better—I will be walking away from it instead of sitting in it. I will be leaving the darkness behind and walking out into the light.'"
Carol's crusade came at a time when women were just beginning to be vocal about breast cancer. "That period was really the beginning of the movement of people coming out of the closet and being able to say, 'I have breast cancer,'" Beth says. "There was such a difference from my mother's experience and the earlier period, in the seventies and eighties, when my mother-in-law was diagnosed—at that time nobody said 'breast' or 'cancer' out loud."
The increasingly active community of breast cancer researchers and advocates took notice of Carol's work, and in 1995 she was asked to participate in a mapping study on Long Island to gather data related to the area's high incidence of breast cancer. The family had deep roots in the area: Carol and her husband, Alexander, had raised their six children in Massapequa, and Carol remained well connected after she moved north following Alexander's death. Soon after her work with the mapping project, representatives of Stonybrook University approached Carol and said they would like to dedicate the university's breast cancer center in her name in honor of her advocacy efforts. The Baldwin family committed to raising $1 million for the fund but stipulated that the money they raised would be directed solely toward cancer research—not bricks and mortar. "We didn't want to raise money for buildings; we wanted to raise money for what goes on inside the buildings. We wanted the money to go to the scientists to be looking for a cure," Beth says.
The Baldwin family's dedication to raising funds for research has continued since. Today the Carol M. Baldwin Breast Cancer Research Fund has contributed more than $5 million toward innovative research conducted at Stonybrook University. "The fund provides $250,000 per year—five $50,000 grants each year to research at Stonybrook University," Beth says. "These grants serve as seed money to the researchers; if they then go on to prove their science, they can apply to other, larger funders."
In 2002 the family started an additional fund at State University of New York Upstate, in Syracuse, where Carol and Beth now live. "To date we've raised over $2 million for the Upstate fund," Beth says. "We provide four $50,000 grants per year to researchers at Upstate, and now we're working to secure the continued success of the fund by creating an endowment that will ensure the perpetuation of three yearly grants." Funds raised through a wide variety of events fuel both the Upstate and the Stonybrook funds, as does money that Beth's brothers raise through celebrity appearances and charity events. To date contributions to the endowment fund have surpassed $1 million.

As Beth describes her family's labor of love, her passion for helping breast cancer patients and their families is clear. Whether she is organizing a large fundraising event, connecting a newly diagnosed patient with a doctor, or fielding late-night calls from frightened patients, Beth embodies the spirit of advocacy her mother launched 22 years earlier. "I really feel as though I was chosen to do this," she says. "I feel like I'm helping people but also teaching them—leading by example. Because when others see that, even though my mom has come through this, I'm still helping others, maybe they will step in when it's their turn and honor all the people who helped them get through. As I always tell my own children: you've got to always be helpful to others because you never know when it's going to be you."
In fact, it's clear that Beth's message to her children hit home: two of her daughters now work with the fund—her daughter Jacqueline serves as the fund's ambassador and her daughter Jill was recently hired as an assistant. "We love what we do," Beth says of her family's continued dedication to cancer advocacy. "Our mother has survived, but we can't forget the others still in the fight."
For more information about the Carol M. Baldwin Breast Cancer Research Fund, please visit findacure.orgor findacurecny.org.
Giving Back, Doing Good: So Lucky to B Me
A dynamic entrepreneur makes a difference in the fight against breast cancer.
Andie Graff knows a thing or two about making a stand and changing things for the better. The single mom of three is the entrepreneurial force behind the So Lucky to B Me clothing line, which she launched in 2008 after her marriage ended and she found herself determined to succeed on her own terms—and to show other women that they could do the same. The company's signature logo and each of Andie's original quotations that appear on the tees and sweatshirts, reflect the founder's mission: to remind women that they are powerful, beautiful, and capable—and lucky to be themselves, just the way they are.
Now, So Lucky To B Me has partnered with the Carol M. Baldwin Breast Cancer Research Fund (CMBBCRF) to help fund critical breast cancer research. A percentage of each sale of So Lucky To B Me items will be donated directly to CMBBCRF, helping the organization make a difference in the fight against breast cancer.
For more information about Andie's story and So Lucky To B Me, visit soluckytobme.com.