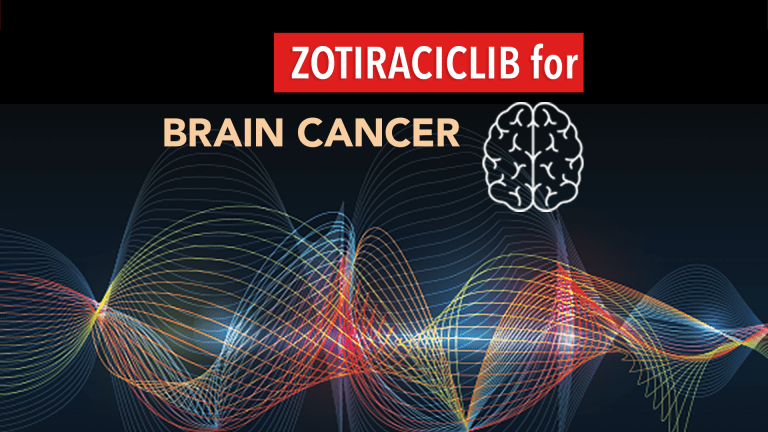 Zotiraciclib and Glioblastoma
FDA Grants Orphan Drug Designation to Zotiraciclib for Glioma
by Dr. C.H. Weaver M.D. 12/2019
The Unites States Food and Drug Administration has granted orphan drug designation to zotiraciclib for the treatment of glioma. Zotiraciclib is a multikinase inhibitor currently being evaluated in two early phase clinical trials as a treatment for glioblastoma – a common and difficult to treat brain cancer.
Zotiraciclib is an orally delivered medication which readily crosses the blood brain barrier and possesses a unique mechanism of action that depletes Myc through the inhibition of CDK9.  Myc over-expression is a known factor in many cancers including 80% of gliomas.
The FDA Office of Orphan Products Development grants orphan drug designation to novel drugs and biologics that are intended for the safe and effective treatment, diagnosis or prevention of rare diseases or disorders that affect fewer than 200,000 people in the United States. The designation allows manufacturers to qualify for various incentives, including tax credits for qualified clinical trials and — upon regulatory approval — 7 years of market exclusivity.
Clinical trial results generated in the early phase trial of zotiraciclib in combination with Temazolamide were very positive, successfully identifying the maximum tolerated dose of zotiraciclib in the treatment of recurrent malignant gliomas and the researchers observed shrinkage of refractory cancers.