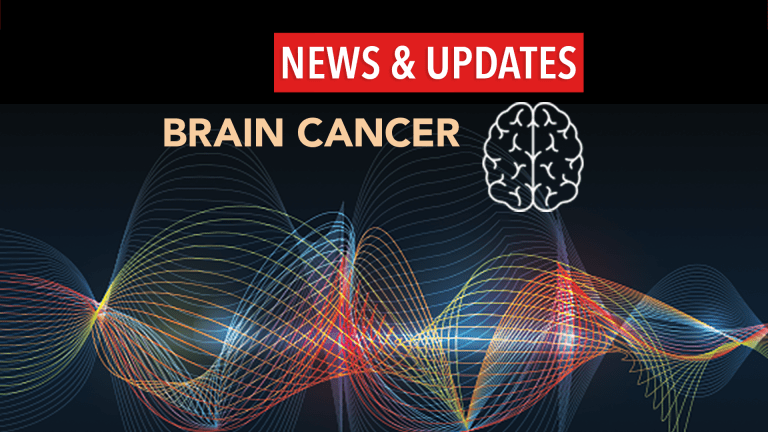 Vaccine Study Promising for Newly Diagnosed Glioblastoma Multiforme Patients
Small Vaccine Study Promising for Newly Diagnosed Glioblastoma Multiforme Patients
Newly diagnosed glioblastoma multiforme (GBM) patients are reported to experience an improvement in survival when treated with the addition of a vaccine targeted to epidermal growth factor receptor variant III (EGFRvIII) compared with patients who undergo standard treatment.  These Phase II findings from a small study were recently published in the Journal of Clinical Oncology.1
GBM is one of the most common and fatal types of primary brain cancer. It develops from the glial cells, which are the most abundant cells in the nervous system. Glial cells provide supportive functions that facilitate the work of neurons (cells that transmit impulses between the brain, spinal column, and nerves). Current treatment for GBM includes surgery followed by radiation and chemotherapy with Temodar® (temozolomide). However, even with the most aggressive treatment available, many patients will survive less than one year after diagnosis. As such, researchers continue to evaluate new and innovative treatment strategies.
One strategy that researchers have been investigating is a vaccine that stimulates the immune system to attack cells that display a protein on their surface called the epidermal growth factor receptor variant III (EGFRvIII). Approximately one third of glioblastomas display this protein, which is rarely displayed in normal tissues. EGFRvIII is associated with the spread and growth of cancer, and prior studies have demonstrated that EGFRvIII-targeted vaccine is active in glioblastoma.2
In the current Phase II study, researchers from Duke University and M. D. Anderson Cancer Center evaluated an EGFRvIII-targeted vaccine among 18 newly diagnosed GBM patients and compared outcomes with 17 patients in a control group who did not receive the vaccine. All patients had GBM that expressed EGFRvIII.  Patients had undergone surgery with minimal residual disease and underwent treatment with radiation and chemotherapy. The patients in the vaccine arm received the vaccine until they experienced disease progression or side effects from the vaccine.

Progression-free survival was 14.2 months for patients in the vaccine arm compared with 6.3 months for patients in the control arm.
Patients in the vaccine arm had a median overall survival of 26 months compared with 15 months for patients in the control arm.
Patients who experienced an immune response to the vaccine experienced improved survival compared with those who did not experience an immune response.
At the time of recurrence, a majority of the cancers were negative for EGFRvIII. A possible explanation for this is that tumors were able to change (mutate) in such a way that they stopped responding to the vaccine.
Although these data are promising, researchers caution that a larger, randomized study is warranted to confirm the efficacy of this strategy in newly diagnosed GBM.
Reference:
1 Sampson JH, Heimberger AB, Archer GE, et al. Immunologic escape after prolonged progression-free survival with epidermal growth factor receptor variant III peptide vaccination in patients with newly diagnosed glioblastoma. Journal of Clinical Oncology [early online publication]. October 4, 2010.
2 Sampson, J, et al. Effect of EGFRvIII-targeted vaccine (CDX-110) on immune response and TTP when given with simultaneous standard and continuous temozolomide in patients with GBM. Proceedings from the 2008 annual meeting of the Society of Clinical Oncology (ASCO) Abstract #2011.