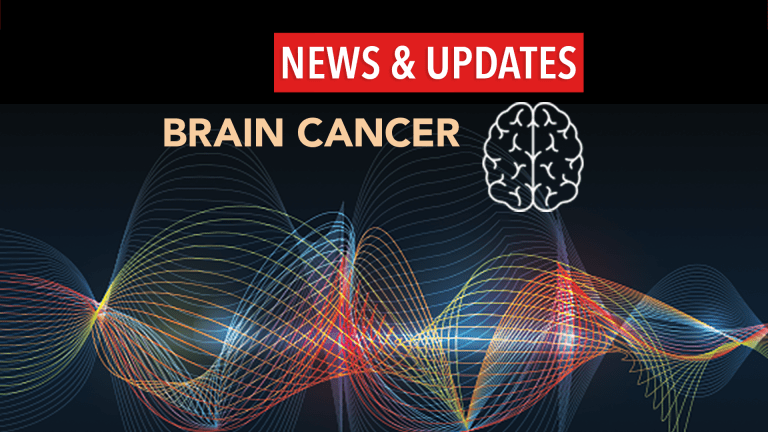 Tarceva® and Temodar® + Radiation Improves Survival in Glioblastoma Multiforme
Tarceva® and Temodar® plus Radiation Improves Survival in Glioblastoma Multiforme.
The addition of Tarceva® (erlotinib) and Temodar® (temozolomide) during and after radiation therapy improves survival in patients with newly diagnosed glioblastoma multiforme (GBM) and gliosarcoma, according to the results of a study published in the Journal of Clinical Oncology.1
Primary brain cancer is cancer that originates in the brain, as opposed to cancer that has spread to the brain from elsewhere in the body. Glioblastoma multiforme (GBM) is one of the most common and fatal types of primary brain cancer. It develops from the glial cells, which are the most abundant cells in the nervous system. Glial cells provide supportive functions that facilitate the work of neurons (cells that transmit impulses between the brain, spinal column, and nerves).
Current treatment for GBM includes surgery, followed by radiation and chemotherapy with Temodar. However, even with the most aggressive treatment available, many patients will survive less than one year after diagnosis. As such, researchers continue to evaluate new and innovative treatment strategies such as targeted agents.
Tarceva is a targeted agent that works by blocking a biological pathway referred to as the epidermal growth factor receptor (EGFR) pathway. The EGFR pathway is involved in cell growth and replication and when mutated or altered, excessive replication of cells can occur. Tarceva reduces the uncontrolled replication and growth of cancer cells by blocking mutated EGFR pathways. Research has indicated that Tarceva may help shrink tumors in patients with GBM.2
Researchers from the University of California conducted a Phase II study that included 65 adults with newly diagnosed GBM or gliosarcoma. All patients received Temodar and Tarceva during and after radiation. The Tarceva dose was escalated until the maximum allowed dose was reached or until patients developed a tolerable grade 2 rash. The researchers then analyzed molecular markers from tumor tissue. They compared survival with the outcomes from two historical Phase II studies.
The median survival was 19.3 months compared with 14.1 months in the combined historical control studies. The median progression-free survival was 8.2 months compared with 4.9 months for the controls. Treatment was well tolerated; the majority of adverse events were grade 3 and there were no grade 5 events.
The researchers concluded that the combination of Tarceva and Temodar during and after radiation improved survival in this group of patients and that additional studies are warranted.
Reference:
1 Prados MD, Chang SM, Butowski N, et al. Phase II study of erlotinib plus temozolomide during and after radiation therapy in patients with newly diagnosed glioblastoma multiforme or gliosarcoma. Journal of Clinical Oncology. 2009; 27:579-584.
2 Mellinghoff IK, Wang MY, Vivanco I, et al. Molecular determinants of the response of glioblastomas to EGFR kinase inhibitors. New EnglandJournal of Medicine. 2005;353(19):2012-24.