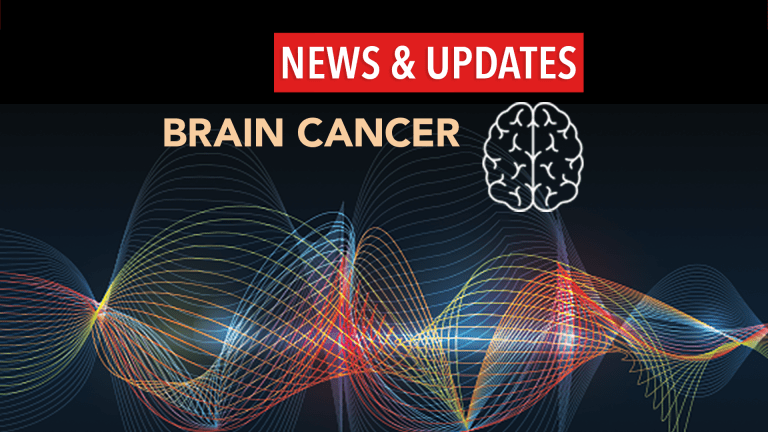 Rindopepimut with Temodar Appears Promising in Diagnosed Glioblastoma Multiforme
Rindopepimut with Temodar Appears Promising in Newly Diagnosed Glioblastoma Multiforme
Maintenance therapy with rindopepimut (CDX-110) combined with Temodar® (temozolomide) resulted in a 70% progression-free rate at 5.5 months for newly diagnosed patients with glioblastoma multiforme (GBM). These findings were recently presented at the 2010 annual meeting of the American Society of Clinical Oncology (ASCO).1
GBM is one of the most common and fatal types of primary brain cancer. It develops from the glial cells, which are the most abundant cells in the nervous system. Glial cells provide supportive functions that facilitate the work of neurons (cells that transmit impulses between the brain, spinal column, and nerves). Current treatment for GBM includes surgery, followed by radiation and chemotherapy with Temodar. However, even with the most aggressive treatment available, many patients will survive less than one year after diagnosis. As such, researchers continue to evaluate new and innovative treatment strategies.
Rindopepimut is an investigational cancer vaccine that is designed to stimulate the immune system to attack targets found on cancer cells. This particular vaccine targets the epidermal growth factor receptor variant III, or EGFRvIII. It is estimated that 25-30% of GBM patients have EGFRvIII-positive disease.
In this Phase IIB study, newly diagnosed EGFRvIII-positive GBM patients were evaluated. Patients who had not experienced tumor progression following surgical removal, conformal radiation therapy, and Temodar were eligible to enroll in this study. Following successful initial treatment, patients continued treatment with Temodar in combination with rindopepimut. Interim results at 5.5 months of 40 out of the planned 65 patients indicate that 70% of patients had not experienced a progression of their disease. Rindopepimut was well tolerated with only one patient discontinuing treatment due to a hypersensitivity reaction.
These results are consistent with previous studies of rindopepimut in GBM. Ongoing studies may further elucidate the role of this promising investigational vaccine in the management of this difficult disease.
Reference:
1 Lai R, Recht LD, Reardon DA, et al. Interim data for ACT III: Phase II trial of PF-04948568 (CDX-110) in combination with temozolomide (TMZ) in patients (pts) with glioblastoma (GBM). Presented at the 46th Annual Meeting of the American Society of Clinical Oncology (ASCO), Chicago, IL, June 4-8, 2010. Abstract 2014.