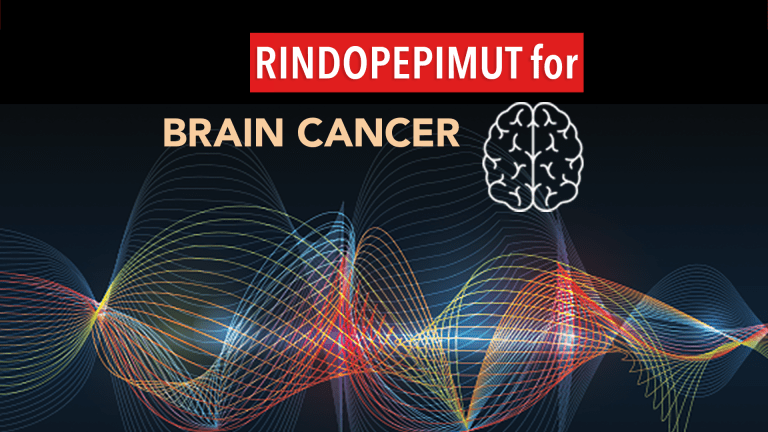 Rindopepimut Continues to Show Promise Against Glioblastoma
Rindopepimut Continues to Show Promise Against Glioblastoma
According to longer-term follow-up of a Phase II clinical trial, the investigational vaccine rindopepimut (CDX-110) may improve overall survival with glioblastoma mutiforme (GBM). These results were presented at the 2011 annual meeting of the Society for Neuro-Oncology.
Glioblastoma mutiforme is one of the most common and fatal types of primary brain cancer. It develops from the glial cells, which are the most abundant cells in the nervous system. Glial cells provide supportive functions that facilitate the work of neurons (cells that transmit impulses between the brain, spinal column, and nerves).
Treatment for GBM often involves surgery followed by radiation and chemotherapy with Temodar® (temozolomide). However, even with the most aggressive treatment available, many patients will survive less than one year after diagnosis. As such, researchers continue to evaluate new and innovative treatment strategies.
Rindopepimut is an investigational immunotherapeutic vaccine that targets a molecule known as epidermal growth factor receptor variant III, or EGFRvIII. This molecule—which is not present on normal cells—contributes to cancer growth. It is estimated that 25-30% of GBM patients have EGFRvIII-positive disease.
The ACT III trial evaluated rindopepimut in combination with radiation plus Temodar in patients with newly diagnosed GBM that expressed EGFRvIII. Sixty-five patients were enrolled in this Phase II study. Tumors had been surgically removed in all patients. For each participant, vaccination with rindopepimut began approximately three months after diagnosis.
Previous reports from this study suggested that rindopepimut improves progression-free survival (results were compared with historical information about patients who had not received rindopepimut). The current analysis provides information about overall survival.
Median overall survival was 24.6 months. This is better than what would be expected without rindopepimut. In a similar group of patients who were treated outside of this study and without rindopepimut, overall survival was 15.2 months.
Rindopepimut was well tolerated. The most common side effects were local reactions at the injection site.
These results continue to suggest that the addition of rindopepimut to standard GBM treatments may improve outcomes.
Reference: Lai R, Recht LD, Reardon DA et al. Long-term follow-up of ACT III: a phase II trial of rindopepimut (CDX-110) in newly diagnosed glioblastoma. Presented at the 2011 SNO Annual Scientific Meeting and Education Day. Orange County, California. November 17-20, 2011. Abstract IM-03.