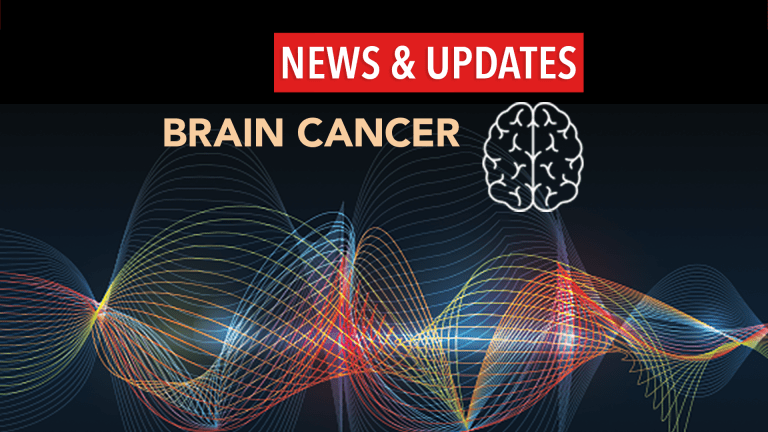 Researchers Recruit Herpes Virus as Part of Brain Cancer Treatment
Researchers Recruit Herpes Virus as Part of Brain Cancer Treatment.
A therapy that uses the herpes virus to make tumors more vulnerable to treatment appears promising in the treatment of glioblastoma multiforme (GBM), a form of brain cancer. These findings were presented at 2015 Annual Meeting of the American Society of Clinical Oncology (May 29–June 2, Chicago, Illinois) and published in the Journal of Clinical Oncology.
Glioblastoma multiforme is one of the most common and fatal types of primary brain cancer. It develops from the glial cells, which are the most abundant cells in the nervous system. Glial cells provide supportive functions that facilitate the work of neurons (cells that transmit impulses between the brain, spinal column, and nerves). Current treatment for GBM includes surgery followed by radiation and chemotherapy. However, even with the most aggressive treatment available, many patients will survive less than one year after diagnosis. As such, researchers continue to evaluate new and innovative treatment strategies.
A treatment called AdV-Tk (or adenovirus-mediated herpes simplex virus thymidine kinase) therapy is a type of gene therapy that appears promising in the treatment of GBM. The therapy is designed to help an anticancer drug recognize and attack tumor cells. First, DNA from the herpes virus is injected into cancerous tissue. The virus DNA "tags" the tumor cells as targets for antiviral therapy. Then, when the patient receives treatment with the current standard of care medicine, the drug is directed to the cancer, which has been made more vulnerable by the antiviral medication.
Researchers with a Phase II trial evaluated the overall survival and safety of AdV-Tk and standard of care among 48 patients with GBM who had previously been treated with surgery. Outcomes for these patients were compared with previous outcomes for patients with GBM who received standard of care only.
Patients who received AdV-Tk had their tumor cells injected with herpes DNA. To administer the herpes DNA, the researchers inserted the DNA into a cold virus, which they then injected directly into cancerous tissue. They used the cold virus to deliver the herpes DNA because they knew it would spread quickly throughout the cancer cells. The herpes DNA they used was harmless, so the patients weren't at risk of a herpes infection.
For the next step, the patients received an antiviral drug used to treat herpes infections. The goal of the antiviral treatment was to recognize and attack the brain cancer cells that had been tagged with the herpes DNA. They antiviral drug would attack the tumor cells, making them more vulnerable to the standard cancer treatment that would follow.
Patients in the AdV-Tk group had significantly better outcomes than the standard of care group. Their overall survival was 3.6 months longer: 17.1 months for AdV-Tk patients compared with 13.5 months for standard of care. When the researchers looked at rates of survival at one, two, and three years, AdV-Tk patients were living longer at all points. Survival with AdV-Tk at one year increased from 57% (standard of care) to 67% (AdV-Tk), at two years from 22% to 35%, and at three years 8% to 19%.
The patients who had the most cancerous tissues removed by surgery had the most improved survival with AdV-Tk and standard of care. Their median overall survival rose to 25 months compared with 16.9 months for standard of care. Among these patients, survival at one year increased from 64% with standard of care to 90% with AdV-Tk, from 28% to 53% at two years, and 6% to 32% at three years. There were no side effects with AdV-Tk that interfered with treatment. The side effects of patients experiencing them included fever, fatigue, and headache.
Based on these findings, AdV-Tk plus standard of care treatment appears to improve survival among patients with GBM. This approach seems particularly effective in patients with all or most cancerous tissue removed by surgery. In addition, the therapy is well tolerated. According to the researchers, more research into AdV-Tk plus standard of care is worthwhile.
Reference: Aguilar LK, Wheeler LA, Manzanera AG, et al. Phase II multicenter study of gene mediated cytotoxic immunotherapy as adjuvant to surgical resection for newly diagnosed malignant glioma. Journal of Clinical Oncology. 33, 2015 (supplement; abstract 2010).