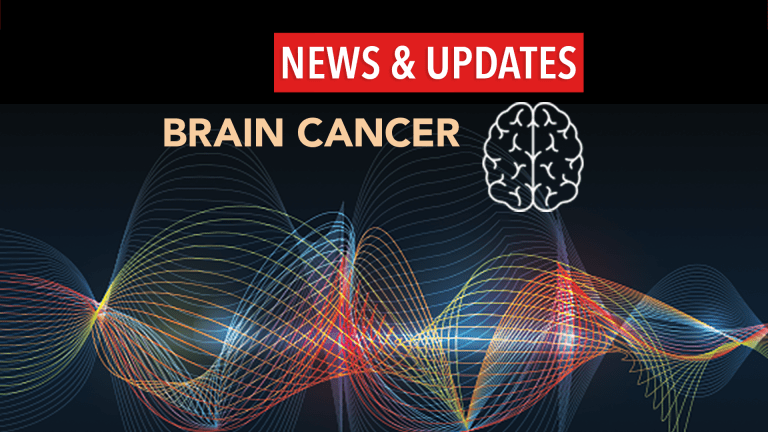 Recurrent High-grade Glioma Patients May Benefit from Radiation Therapy
Recurrent High-grade Glioma Patients May Benefit from Hypofractionated Stereotactic Radiation Therapy
Patients with recurrent, high-grade glioma who were treated with hypofractionated stereotactic radiation therapy (H-SRT) experienced minimal side effects and a median survival of 11 months. These results were recently published in the Journal of Clinical Oncology.1
Gliomas are brain tumors that arise from glial cells (cells that provide a supportive function in the brain).
High-grade (malignant) gliomas refer to gliomas in which the cells appear moderately or very abnormal. Anaplastic astrocytoma (a grade III glioma) and glioblastoma (grade IV glioma) are types of high-grade gliomas.
Initial treatment of high-grade gliomas often involves surgery followed by radiation and chemotherapy. Although this approach has improved outcomes, many patients eventually experience cancer progression or recurrence. Treatment options for recurrent high-grade gliomas remain limited, and research in this area continues.
Stereotactic radiation therapy (SRT) involves the very precise delivery of a large dose of radiation to a tumor while sparing normal tissue. This approach is used to treat brain tumors and is also being explored in the treatment of other cancers. Hypofractionated SRT (H-SRT) delivers the same amount of radiation over a two-week period versus three to four weeks with standard SRT.
In this study researchers evaluated the safety and efficacy of H-SRT alone as well as combined with surgery or chemotherapy in patients with recurrent high-grade glioma. From 1994 to 2008, 147 patients were treated with H-SRT, H-SRT and repeat surgery, or H-SRT and chemotherapy.
H-SRT was well tolerated with minimal side effects, and the median survival time was 11 months. The combination of surgery or chemotherapy with H-SRT did not improve survival time, but this was not a randomized trial. The researchers also reported that patients who recurred within six months from initial treatment also benefited from H-SRT.
The researchers concluded that H-SRT may provide a survival benefit with minimal side effects for patients with recurrent high-grade glioma. Prospective, randomized trials are warranted to confirm these findings and to determine the role of H-SRT in recurrent high-grade glioma.
Reference:
1 Fogh SE, Andrews DW, Glass J, et al. Hypofractionated Stereotactic Radiation Therapy: An Effective Therapy for Recurrent High-Grade Gliomas. Journal of Clinical Oncology [early online publication]. May 17, 2010.