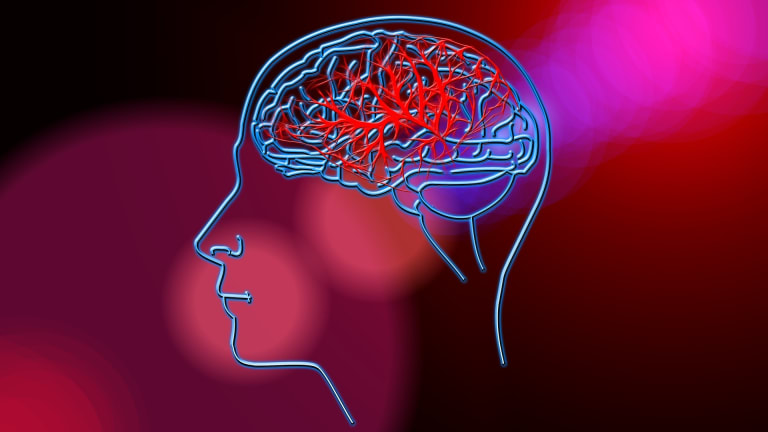 Pre-surgery Keytruda Immunotherapy Doubles Survival in Recurrent Glioblastoma
Research suggest immunotherapy may be effective treatment for glioblastoma.
by Dr. C.H. Weaver M.D. 6/2019
Patients in a small randomized study with recurrent glioblastoma (GBM) fared better with neoadjuvant (prior to surgery) Keytruda (pembrolizumab) immunotherapy treatment than those who received the medication after surgery. Overall patients with recurrent glioblastomas lived nearly twice as long if they received Keytruda immunotherapy prior to surgical treatment of their cancer, compared to patients who only received the drug after surgery.1
About Keytruda Checkpoint Inhibitors
Keytruda belongs to a class of medicines called "checkpoint inhibitors." Checkpoint inhibitors are a novel precision cancer immunotherapy that helps to restore the body's immune system in fighting cancer by releasing checkpoints that cancer uses to shut down the immune system. PD-1 and PD-L1 are proteins that inhibit certain types of immune responses, allowing cancer cells to evade detection and attack by certain immune cells in the body. A checkpoint inhibitor can block the PD-1 and PD-L1 pathway and enhance the ability of the immune system to fight cancer. By blocking the binding of the PD-L1 ligand these drugs restore an immune cells' ability to recognize and fight the colon cancer cells.
The study was performed by scientists from Dana-Farber Cancer Institute and the University of California at Los Angeles (UCLA) and published in Nature Medicine. The results suggest that immunotherapy may work best if given before a recurrent GBM is removed. Traditionally doctors have given chemotherapy after surgery – so call "adjuvant" therapy. Neoadjuvant immunotherapy administered before surgery however appears to "prime" the immune response precisely because the cancer cells are still present.
In the study Keytruda was administered to some of the patients before surgery to determine how the drug affected the tumor immune microenvironment. Keytruda releases immune T-cells from their constraints so that they can attack the cancer cells more effectively. The study revealed that the administration of neoadjuvant Keytruda activated immune T-cells that had infiltrated the brain tumor but had been repressed by the cancer. Keytruda not only revived these T-cells, but also increased the production of interferon-gamma, a cancer-fighting substance within the tumors, and hampered the cancer cells' ability to reproduce and spread. These effects were absent or reduced in the cancers of patients who only received adjuvant Keytruda.
The study found that patients receiving neoadjuvant Keytruda had a median overall survival of 13.7 months versus 7.5 months for patients who only received adjuvant (post-surgery) treatment.
While this study only included 35 patients, the results are encouraging because they suggest that GBM may be susceptible to treatment with immunotherapy. An expanded trial, in which all patients will receive neoadjuvant therapy, is underway and is designed to confirm these findings. In addition, future trials using combinations of immunotherapy drugs in the neoadjuvant setting are planned. Trials that combine different immunotherapy agents, or pair an immunotherapy drug with an oncolytic (cancer-killing) virus are also being explored.
References: