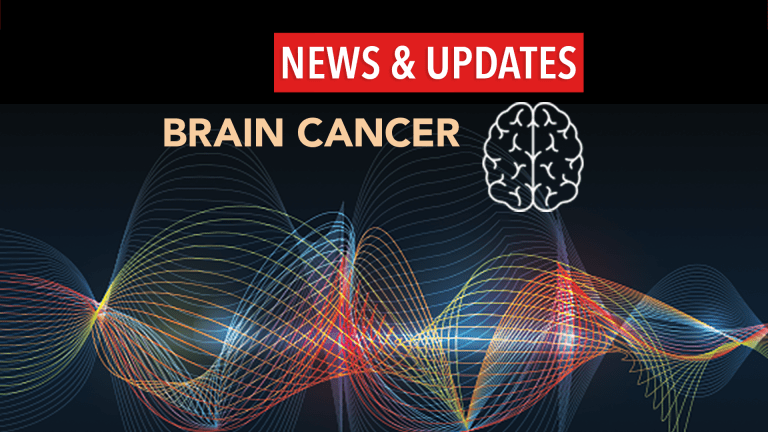 NovoTTF Therapy Comparable to Chemotherapy for Glioblastoma Multiforme
NovoTTF Therapy Comparable to Chemotherapy for Glioblastoma Multiforme.
NovoTTF™ therapy was comparable to active chemotherapy in extending overall survival in patients with glioblastoma multiforme, with minimal side effects and much better quality of life, according to the results of a study published in the European Journal of Cancer.
Glioblastoma multiforme (GBM) is one of the most common and fatal types of primary brain cancer. It develops from the glial cells, which are the most abundant cells in the nervous system. Glial cells provide supportive functions that facilitate the work of neurons (cells that transmit impulses between the brain, spinal column, and nerves). Current treatment for GBM includes surgery followed by radiation and chemotherapy. However, even with the most aggressive treatment available, many patients will survive less than one year after diagnosis. As such, researchers continue to evaluate new and innovative treatment strategies.
The NovoTTF-100A System is a portable medical device—in the form of a cap full of electrodes —that delivers low-intensity, intermediate frequency electrical fields that disrupt cell division. These electrical fields, called tumor treating fields (TTFs), can stop tumor growth by damaging dividing cells. The device "scrambles" cancer cells and prevents them from multiplying, but does not harm healthy cells. It is powered by a 6-pound battery and can be worn for most activities. The NovoTTF-100A System was approved by the FDA in April 2011 for use as a monotherapy after surgical and radiation options have been exhausted.
The phase III randomized, controlled trial included 237 patients with recurrent GBM who were randomized to receive NovoTTF for 20-24 hours per day or active chemotherapy. After a median follow-up of 39 months, median survival was 6.6 months in the NovoTTF group versus 6.0 months in the chemotherapy group. The one-year survival rate in both groups was 20% and the progression-free survival rate at six months was 21.4% in the NovoTTF group and 15.1% in the chemotherapy group. Radiological responses were comparable—14% in the NovoTTF group and 9.6% in the chemotherapy group, with 3% complete responses seen only in the NovoTTF arm.
Quality of life was better in the NovoTTF group—14% of patients experienced a mild skin rash and 2% experienced a moderate skin rash. Severe adverse events occurred in 6% of NovoTTF patients and 16% of chemotherapy patients.
The researchers concluded that although there was no improvement in overall survival, the NovoTTF was comparable to chemotherapy in terms of efficacy—and resulted in less toxicity and better quality of life. Patients with recurrent GBM may now have a fourth treatment option after surgery, chemotherapy, and radiation.
Reference:
Stupp R, Wong ET, Kanner AA, et al. NovoTTF-100A versus physician's choice chemotherapy in recurrent glioblastoma: A randomised phase III trial of a novel treatment modality. European Journal of Cancer. Published early online May 17, 2012. http://dx.doi.org/10.1016/j.ejca.2012.04.011