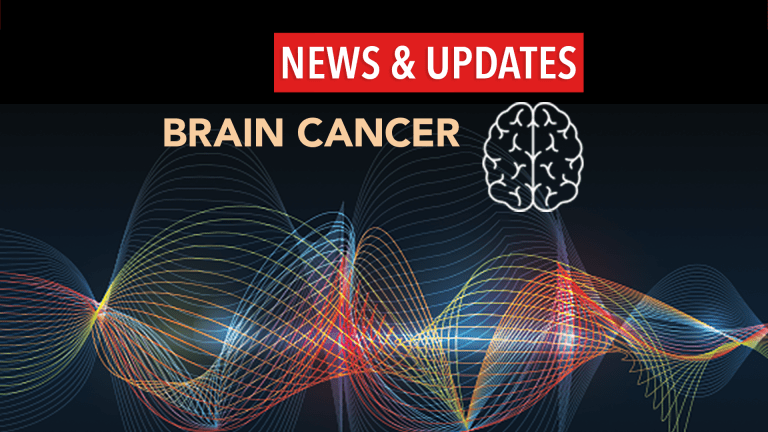 Novel Vaccine Prolongs Survival in Glioblastoma Multiforme
Novel Vaccine Prolongs Survival in Glioblastoma Multiforme
Eight of 16 patients with glioblastoma multiforme who participated in a vaccine study survived longer than fiver years after diagnosis, according to the results of a study presented at the Fourth Quadrennial Meeting of the World Federation of Neuro-Oncology.
Glioblastoma multiforme (GBM) is an aggressive type of type of brain tumor that occurs mainly in adults. Treatment often involves surgery followed by radiation and chemotherapy. With standard care, the median length of survival is 15 months after diagnosis and only 10 percent of patients survive more than five years. Because survival tends to be poor even with aggressive treatment, researchers continue to evaluate new ways of treating this disease.
ICT-107 is a vaccine designed to alert the immune system to the existence of cancer cells and activate a tumor-killing response. It targets six antigens involved in the development of glioblastoma cells.
The vaccine is based on dendritic cells, which are antigen-presenting cells that are responsible for helping the immune system recognize "invaders." They are derived from white blood cells taken from each participating patient in a routine blood draw. In the laboratory, the cells are cultured with synthetic peptides of the six antigens. This process "trains" the dendritic cells to recognize the tumor antigens as targets. When the "new" dendritic cells in the vaccine are injected under the patient's skin, they are intended to seek and destroy lingering tumor cells. The vaccine is administered three times at two-week intervals after standard radiation and chemotherapy.

The original phase I trial was designed to evaluate safety and included 16 patients with GBM. Eight patients lived longer than five years and seven patients are still alive. The length of survival in this group ranges from 60.7 to 82.7 months from diagnosis. Six of these patients were progression-free for more than five years and four still remain free of disease with good quality of life at lengths ranging from 65.1 to 82.7 months following diagnosis. One patient remained free of brain cancer for five years, but died of leukemia.
Final results indicated a median survival of 38.4 months, compared to a standard median survival of 15 months. Median progression-free survival was 16.9 months, compared to 7 months with standard care.
A randomized, placebo-controlled phase II trial is underway.
Reference:
Phuphanich S, Wheeler C, Rudnick J, et al. Long-term remission over 5 years in patients with newly diagnosed glioblastoma (GBM) treated with ICT-107 vaccine: A follow-up study. Abstracts from the 4th Quadrennial Meeting of the World Federation of Neuro-Oncology held in conjunction with the 18th Annual Meeting of the Society for Neuro-Oncology, November 21-24, 2013, San Francisco, California. Neuro Oncol (2013) 15 (suppl 3): iii68-iii74. Abstract#: IT-015.