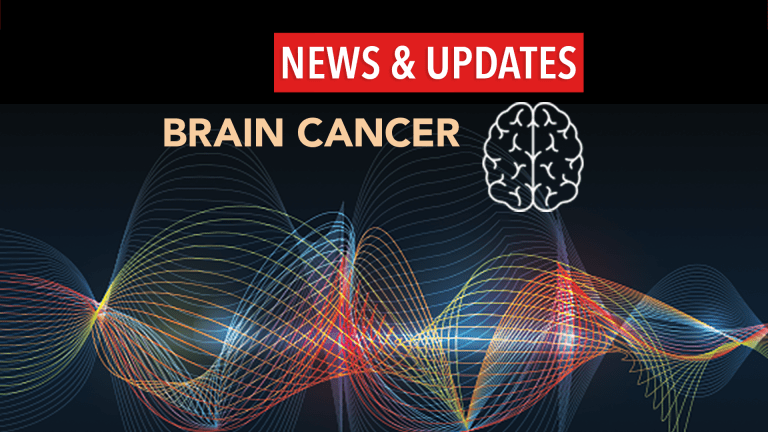 Novel Vaccine May Improve Survival in Brain Cancer
Novel Vaccine May Improve Survival in Brain Cancer
An investigative vaccine known as CDX-110 may improve survival for patients with glioblastoma multiforme (GBM), a form of brain cancer. These results were recently presented at the 2008 annual meeting of the American Society of Clinical Oncology in Chicago, Illinois.1
Glioblastoma multiforme (GBM) is the most common form of primary brain cancer. It affects approximately 10,000 individuals annually in the United States. Current treatment options for GBM include surgery, radiation, and chemotherapy. These therapies are designed to provide relief from symptoms of GBM, but do not provide a cure. Unfortunately, the five-year survival rate for patients with GBM, which is less than 3%, has not improved during the past 30 years. Currently, the average survival for patients with newly diagnosed GBM is approximately one year. Survival is even shorter after a recurrence. Clearly, novel therapeutic approaches are necessary for this disease.
The CDX-110 vaccine stimulates the immune system to attack cells that display a protein on their surface called the epidermal growth factor variant III (EGFRvIII). Approximately 30% of glioblastoma cells display this protein, which is rarely displayed in normal tissues. EGFRvIII is associated with the spread and growth of cancer.
Researchers affiliated with the ACTIVATE trial, a Phase II trial, evaluated CDX-110 in 21 patients with newly-diagnosed GBM that expressed EGFRvIII. Patients had undergone complete surgical removal, followed by radiation therapy and chemotherapy.2 A majority of patients went on to receive three doses of CDX-110 mixed with granulocyte-macrophage colony stimulating factor (GM-CSF)-used to stimulate white blood cell production. All patients then received monthly CDX-110 plus GM-CSF until disease progression. Survival times were compared with historical data for patients with similar disease profiles (historical control group).
Median survival time was 26 months compared with 15 months for the historical control group.
Median time to progression (TTP) was 14.2 months compared with seven months for the historical control group.
There were no significant side effects reported.
In an additional study, the ACT II study, researchers evaluated use of CDX-110 in a treatment regimen containing chemotherapy.2 This study evaluated 23 patients and used a similar treatment plan with the following exception: 13 patients received two doses of maintenance chemotherapy with Temodar® (temozolomide). Monthly CDX-110 vaccination mixed with GM-CSF was given until disease progression. As with the ACTIVATE trial, survival times were compared with historical data for patients with similar disease profiles (historical control group).
Median overall survival has not yet been reached, but based on preliminary results, is estimated to be 33 months. (For the historical control group, survival was 15 months for patients treated with Temodar and 14 months for those who didn't receive Temodar).
Time to progression was approximately 17 months for patients in the ACT II study compared with six months for the historical control group.
Local injection site reaction was the primary side effect.
Researchers associated with these two studies concluded that it appears as if CDX-110 significantly improves survival in GBM with little toxicity. Patients diagnosed with GBM may wish to speak with their physician about participating in a clinical trial further evaluating the CDX-110 vaccine. Sources of information regarding ongoing clinical trials include the National Cancer Institute (www.cancer.gov).
References:
1 Pfizer. Updated CDX-110 Data in Glioblastoma Multiforme Presented at 44th Annual ASCO Annual Meeting. Available here.
2 Sampson, J, et al. Effect of EGFRvIII-targeted vaccine (CDX-110) on immune response and TTP when given with simultaneous standard and continuous temozolomide in patients with GBM. Proceedings from the 2008 annual meeting of the Society of Clinical Oncology (ASCO) Abstract #2011.