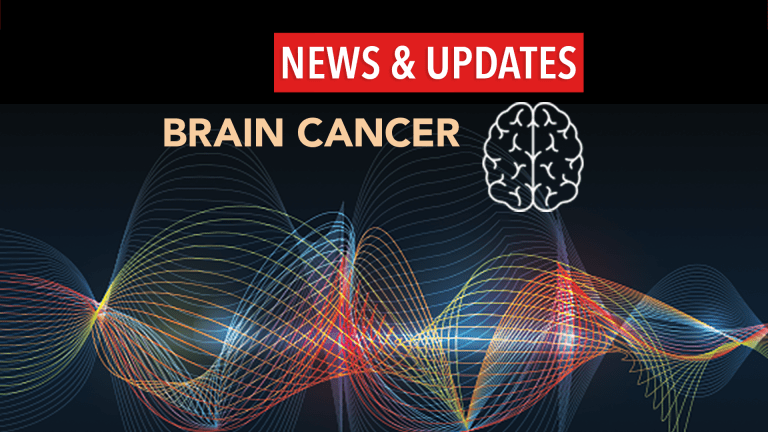 Novel Approach Shows Promise for Glioblastoma
Novel Approach Shows Promise for Glioblastoma
A new non-invasive treatment has shown promising results in patients with recurrent glioblastoma when compared with the best standard chemotherapy regimens, according to the results of a Phase III study presented at the 2010 annual meeting of the American Society of Clinical Oncology.1
Primary brain cancer is cancer that originates in the brain. Glioblastoma is one of the most common and fatal types of primary brain cancer. It develops from the glial cells, which are the most abundant cells in the nervous system. Glial cells provide supportive functions that facilitate the work of neurons (cells that transmit impulses between the brain, spinal column, and nerves).
Even with the most aggressive treatment available, many patients with glioblastoma will survive less than one year after diagnosis. As a result, researchers continue to evaluate new and innovative treatment strategies.
The NovoTTF is a portable medical device—in the form of a cap full of electrodes —that delivers low intensity, intermediate frequency electric fields that disrupt cell division. The device "scrambles" cancer cells and prevents them from multiplying, but does not harm healthy cells. It is powered by a 6-pound battery and can be worn for most activities.
This Phase III study involved 237 patients with recurrent glioblastoma who were randomly assigned to receive the best standard chemotherapy (control group) or to wear the NovoTTF for 20 or more hours per day, seven days a week. All patients had undergone previous chemotherapy, and most patients had undergone at least one form of treatment for recurrence. The primary endpoint of the study was overall survival, and secondary endpoints included response rate and progression-free survival at six months.

The primary analysis revealed that the response rate in the NovoTTF group was 11.7% compared with 5.9% in the control group, which was not found to be statistically significant. When the researchers dug a little deeper and analyzed the patients who had carefully adhered to the treatment protocol, they found that the difference in response rate was statistically significant: 15.1% in the NovoTTF group and 7.6% in the control group. While these subset analyses can sometimes be biased, this does suggest that the NovoTTF offered twice the response rate as the best standard chemotherapy.
Overall survival was similar between the two groups, but time to treatment failure favored the NovoTTF group. In the subset of patients that adhered to treatment assignment, overall survival was better in the NovoTTF group than in the control group (7.8 months versus 6.1 months).
The NovoTTF had minimal toxicity: 17% of patients treated with it experienced mild to moderate skin rash beneath the electrodes.
Although the NovoTTF was not shown to improve overall survival, it showed a higher response rate and longer time to treatment failure compared with the best standard chemotherapy. The researchers concluded that the device can be considered a valid novel treatment modality and was not inferior to standard treatment.
Reference:
1 Stupp R, Kanner A, Engelhard H, et al. A prospective, randomized, open-label, phase III clinical trial of NovoTTF-100A versus best standard of care chemotherapy in pateitns with recurrent glioblastoma. Presented at the 2010 annual meeting of the American Society of Clinical Oncology. June 4-8, 2010. Chicago, IL. Abstract LBA2007.