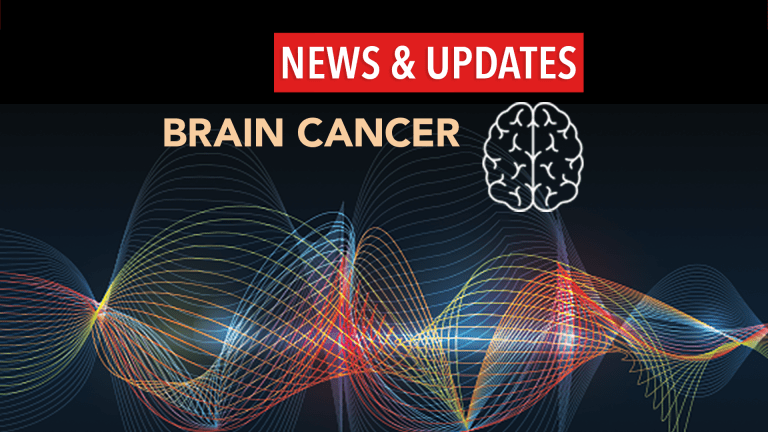 No Survival Benefit Chemotherapy to Initial Treatment of Types of Brain Tumors
No Survival Benefit of Adding Chemotherapy to Initial Treatment of Two Types of Brain Tumors
According to the results of two phase III clinical trials published in the Journal of Clinical Oncology, the survival of patients with anaplastic oligodendroglioma or anaplastic oligoastrocytoma was similar regardless of whether chemotherapy with procarbazine, lomustine, and vincristine was administered along with radiation therapy during initial treatment or chemotherapy was delayed until relapse or recurrence.
Gliomas are the most common type of cancerous brain tumors in adults and are the second leading cause of cancer deaths in young adults. Malignant gliomas refer to a group of cancers that develop in glial cells, which are the most abundant cells of the nervous system. These cells provide many supportive functions involved in the majority of processes conducted by neurons (cells that transmit impulses between the brain, spinal column, and nerves). There are several types of malignant gliomas, including anaplastic astrocytoma (AA), anaplastic oligodendroglioma (AO), anaplastic mixed oligoastrocytoma (AOA), and glioblastoma multiforme.
Anaplastic oliogodendroglioma and AOA are often treated with surgery and radiation therapy, but may respond to chemotherapy as well. In order to measure the effect of adding chemotherapy to radiation therapy in the initial treatment of AO and AOA, researchers conducted two separate phase III clinical trials.
The first study was conducted by researchers in Canada and the U.S.1 Patients received either chemotherapy followed by radiation therapy or radiation therapy alone. The chemotherapy regimen consisted of procarbazine, lomustine, and vincristine (PCV).
The second study was conducted by researchers in Europe.2 In this study, the order of radiation therapy and chemotherapy was reversed. Patients received either radiation therapy followed by PCV chemotherapy or radiation therapy alone.
In both studies, patients who initially received radiation therapy alone generally received chemotherapy at the time of cancer recurrence.
The results of both studies were quite similar:
Adding chemotherapy to initial treatment-either before or after radiation therapy-did not improve overall survival, although it did stall cancer progression.
Chemotherapy increased treatment toxicity.
Patients with a chromosomal change known as combined 1p/19q loss had better survival than other patients, but were no more likely to respond to initial chemotherapy.
An accompanying editorial summarizes these findings by noting that the standard of care for AO and AOA is still undefined.3 If postponing disease progression improves neurologic function, some patients and physicians may choose to administer chemotherapy along with radiation therapy during initial treatment. However, others may prefer to postpone chemotherapy until the cancer recurs in order to delay the toxic effects of chemotherapy. Both approaches appear to produce similar overall survival.
The editorial also notes the importance of classifying patients with respect to 1p and 19q chromosomal changes. It's now clear that this provides important information about prognosis.
References:
1 Cairncross G, Berkey B, Shaw E et al. Phase III Trial of Chemotherapy Plus Radiotherapy Compared with Radiotherapy Alone for Pure and Mixed Anaplastic Oligodendroglioma: Intergroup Radiation Therapy Oncology Group Trial 9402. Journal of Clinical Oncology. 2006;24:2707-2714.
2 van den Bent MJ, Carpentier AF, Brandes AA et al. Adjuvant Procarbazine, Lomustine, and Vincristine Improves Progression-free Survival but not Overall Survival in Newly Diagnosed Anaplastic Oligodendrogliomas and Oligoastrocytomas: A Randomized European Organisation for Research and Treatment of Cancer Phase III Trial. Journal of Clinical Oncology. 2006;24:2715-2722.
3 Gilbert MR, Lang FF. Anaplastic Oligodentroglial Tumors: A Tale of Two Trials. Journal of Clinical Oncology. 2006;24:2689-2690.