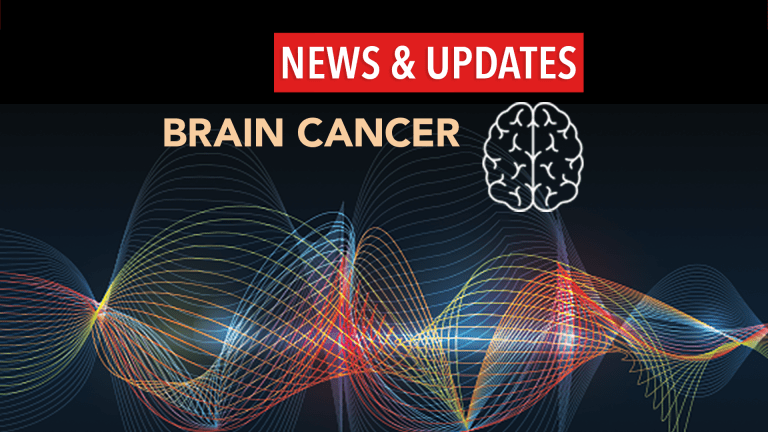 National Brain Tumor Foundation
"This is an exciting time in brain tumor research," says Harriet Patterson, MPH.
"This is an exciting time in brain tumor research," says Harriet Patterson, MPH. As director of patient services at the National Brain Tumor Foundation (NBTF), Harriet is tuned in to the issues surrounding brain tumor research and patient care, and she is optimistic about what the future holds for the many survivors and their families affected by a brain tumor diagnosis. "There is still a lot to be done," she says, "but there have been more new developments and potential drugs in the pipeline in the past five years than in the previous 30."
NBTF was founded in 1981 by survivors and families who recognized the need to fund research and advocate for a cure for brain tumors. It has consistently led the charge toward innovative research and patient support, which have been critical in making a difference in the lives of survivors and their families.
Over the past 26 years, NBTF has funded more than $5 million in research grants, and it continuously strives to advance research. The organization participates in the Brain Tumor Funders' Collaborative, which pools funding from eight large brain tumor groups to increase the impact of brain tumor research funding. It has also led the way in funding epidemiology research (looking at how and why people get brain tumors) by helping form the Brain Tumor Epidemiology Consortium, a coalition of brain tumor epidemiologists from around the world engaged in innovative epidemiological research.

In addition to the obvious emphasis on critical research initiatives, NBTF maintains a strong focus on survivor and caregiver services. Its toll-free patient information line ([800] 934-2873) provides information, support, and resources to more than 10,000 callers each year, and the online resources on the NBTF Web site braintumor.org provide information about tumor types, brain anatomy, and treatment options as well as a searchable database of treatment centers, a peer support program linking newly diagnosed patients with long-term survivors, and an "Ask The Health Professional" e-mail link. "We strive to be responsive to patient and family needs," says Harriet, "so we are constantly trying to understand how we can develop programs to meet unmet and emerging needs. Our goals are to improve patient and family quality of life by providing comprehensive services."
One specific way in which the organization has recently made a difference in patients' lives has been in recognizing the financial toll that a brain tumor diagnosis takes. Following a comprehensive study of the issue, NBTF launched a financial assistance program to aid brain tumor survivors and their families. "You should not have to declare bankruptcy because you have a brain tumor," Harriet says.
The financial assistance program is just one way that NBTF is making a difference every day in the lives of brain tumor survivors and their families. The organization is committed to shedding light on an incredibly widespread and sometimes misunderstood diagnosis. "Brain tumors affect people from all backgrounds," says Harriet. "And because they affect the brain, they can threaten the very essence of who we are. But a brain tumor is not a death sentence. We meet long-term survivors every day, and we want to make sure that when people are diagnosed they know there is hope and help out there."
For more information about the National Brain Tumor Foundation, visit www.braintumor.org or call (800) 934-CURE [2873].