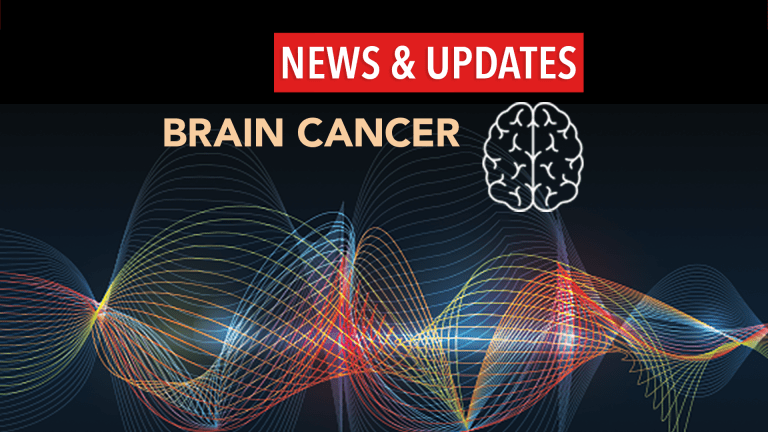 Kimberly Fowler: Brain Cancer Survivor
Kimberly Fowler: Brain Cancer Survivor.
In-depth profile of motivational speaker, NIKE yoga spokesperson, founder of YAS yoga and spinning centers, and brain cancer survivor, Kimberly Fowler.
KIMBERLY FOWLER: When I was diagnosed with a brain tumor, I had that survival instinct in me. I was, you know, like piss and vinegar and it's not going to happen and, you know, I will survive this.
STACEY GUALANDI: Kimberly Fowler did just that. At 24 she was told she had an inoperable brain tumor with only six months to live. Today, 23 years later, she is a successful entrepreneur, motivational speaker and yoga Nike spokesperson. Kimberly ignored the death sentence.
KIMBERLY FOWLER: When I…when you first heard the word cancer, that's what you first think of. And then you have doctors telling you that you're going to die and it's sort of an awful feeling. You feel helpless. I've always felt as if I was a survivor because I grew up really poor.
STACEY GUALANDI: Kimberly's father died homeless. Her parents were alcoholics. She was the first person in her family to go to college, but she worked multiple jobs to pay her own way. She had no support system. The one constant in her life was sports.
STACEY GUALANDI: Did being an athlete help you in terms of dealing and taking care of yourself post-diagnosis?
KIMBERLY FOWLER: It helped me a lot because it gave me a focus, it gave me determination, discipline, and that carried me through school, it carried me through law school, and then it carried me through this.
STACEY GUALANDI: Before cancer, Kimberly was on a fast track filled with studying and modeling, but in her last semester of law school she began having seizures. It was 1983. Kimberly was told she had a rapidly growing, terminal brain tumor.
KIMBERLY FOWLER: I had a pretty bright legal career in front of me and I lost my job. No one wanted an attorney that had a brain tumor. No one wanted to take that on.
STACEY GUALANDI: Including her family…Kimberly says she was on her own to face the disease.
KIMBERLY FOWLER: My dad had already passed away and I called my mother and she goes. "Oh, you're only worried that they're going to cut your hair off."
STACEY GUALANDI: I think I read somewhere that once you were diagnosed that you had a "screw-this" attitude.
KIMBERLY FOWLER: Their options weren't like "Okay, we'll operate and you'll be fine." It was: "It's inoperable, but if we do go ahead and operate, you know, you're not going to be able to talk or see or run, walk and swim and all the other sports that I did." So it wasn't really a great option for me. You know, it was like, there's got to be something else, there's got to be something different.
STACEY GUALANDI: So Kimberly chose an unconventional approach, yoga. It helped her recover from a horrible bike race accident a year before. Facing cancer, she turned to yoga again.
KIMBERLY FOWLER: It's a different awareness of your body. You're really in touch with how everything moves and your breath. I think for stress it's amazing. Nothing's better.
STACEY GUALANDI: Kimberly says yoga saved her life. She became a successful attorney and triathlete, defying her initial diagnosis.
KIMBERLY FOWLER: A couple more breaths.
STACEY GUALANDI: In 2001, she opened YAS, her yoga and spinning studio in Venice, California. Nike recognized her talents and in two short years, the athletic company made her their new face of modern yoga, a first. Her Yoga for Athletes DVD would be her secret weapon to helping people who faced similar obstacles.
KIMBERLY FOWLER: You can get through this. You can do it. You know, like get another opinion, don't be the victim. You know, all this stuff I said to myself, I now say to other people.
STACEY GUALANDI: Photographer Rocki Pederson is one of those people. Like Kimberly, she was given a bleak prognosis when diagnosed with a rare sarcoma four years ago. They met at YAS and now work together.
ROCKI PEDERSON: One of the things that really helped me so much was spinning and going to YAS because I would sit on that bike and just feel like I was doing something good for myself and it gave me a sense of control or that there was something I could do because I really believed strongly that exercise was good for me.
STACEY GUALANDI: Rocki says the cancer has stabilized and she's determined to keep living.
ROCKI PEDERSON: I think that, you know, surrounding yourself with people that are heading in a good direction, that are, you know, positive and determined and strong , which is, you know, Kimberly is like that.
STACEY GUALANDI: One of Rocki's photos will soon appear on an upcoming motivational DVD titled Overcoming Obstacles, starring Kimberly.
KIMBERLY FOWLER: If you take one thing home with you tonight, believe in yourself.
The reaction was phenomenal. I went "Wow, I think this is what I'm meant to do."
STACEY GUALANDI: Kimberly also is franchising her YAS studio all over California and she'll continue her role as Nike's yoga consultant.
Now cancer-free, Kimberly truly believes there is nothing you can't do as long as you put your mind to it.
KIMBERLY FOWLER: If there's any message that I would want to give anyone, it's that there is hope and not to give up, there is always hope.
KIMBERLY FOWLER: Thank you, thank you.
[End of recording]