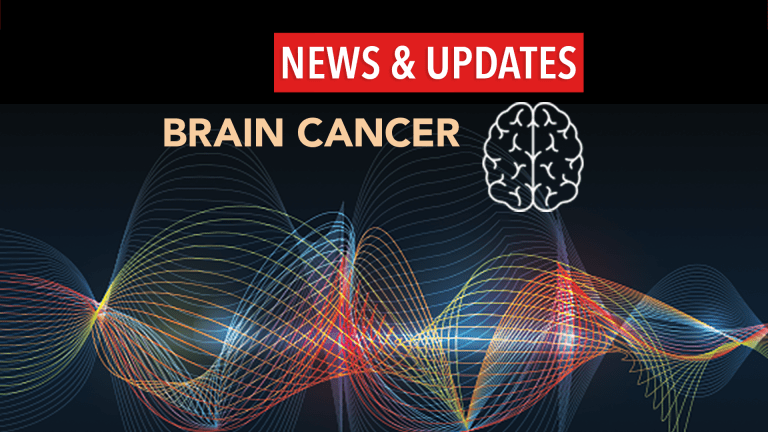 Implanted Combination Therapy Shows Promise in Recurrent Glioblastoma
Implanted Combination Therapy Shows Promise in Recurrent Glioblastoma
A recent study published in the Journal of Neurosurgery finds that a combination of implanted radiation seeds and Gliadel® wafers (polifeprosan 20 with carmustine implant) may improve survival in patients with recurrent glioblastoma multiforme.
Glioblastoma multiforme (GBM) is also known as a grade 4 astrocytoma. Although it is the most common form of brain cancer, GBM affects only 2–3 people per 100,000.
Treatment options for GBM include surgery, radiation, and chemotherapy. These therapies are designed to provide relief from symptoms of GBM, but do not provide a cure. Unfortunately, the five-year survival rate for patients with GBM, which is less than 3%, has not improved during the past 30 years. Currently, the average survival for patients with newly diagnosed GBM is approximately one year. Survival is even shorter after a recurrence.
In a Phase I/II clinical trial, researchers treated 34 patients with combination treatment consisting of radioactive seeds and Gliadel wafers. Gliadel wafers deliver the chemotherapy drug carmustine. The radioactive seeds and the Gliadel wafers were implanted simultaneously during surgery to remove the tumor. They are designed to act locally to prevent the tumor from recurring.
The 34 participants involved in the study had recurrent GBM and had been previously treated with external radiation with or without chemotherapy. During the follow-up period, 28 patients received additional therapy with surgery, chemotherapy, and radiation (although the researchers did not believe that had a survival advantage).
The following was reported at a follow-up of 59 weeks:
Twenty-seven patients had tumor recurrence, and 23 died.
The one- and two-year progression-free survival rates were 32% and 13%, respectively.
Survival varied by patient performance status (measure of general well-being). Those with higher performance scores had an average survival time of 81 weeks, while those with lower performance status had an average survival of 27 weeks.
Side effects were relatively mild, although eight patients had some tissue damage, and four had trouble healing after surgery. All of these complications were successfully treated.
The researchers were encouraged by the average 69-week overall survival rate, considering that the average survival rate for patients who receive chemotherapy after recurrent GBM is only about six months. Furthermore, radioactive seed therapy has only shown an average survival of about 47 weeks. More studies are needed to further examine these findings.
Patients diagnosed with GBM are encouraged to discuss their specific treatment options with their physician.
Reference: Darakchiev B, et al. Safety and efficacy of permanent iodine-125 seed implants and carmustine wafers in patients with recurrent glioblastoma multiforme. Journal of Neurosurgery. 2008; 108:236-242.