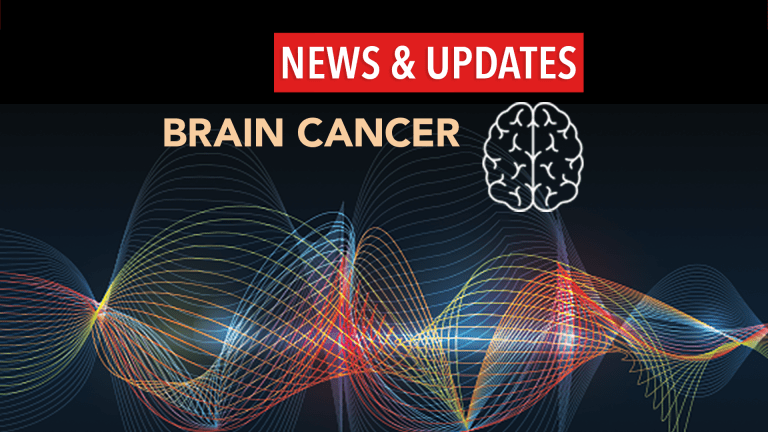 Immune Therapy for Brain Tumors: A New Promising Avenue
Glioblastoma is a particularly aggressive type of brain cancer.
Only about one-fifth of adults diagnosed with it survive two years or more after their diagnosis. A new two-drug combination, currently in early clinical trials, might help people diagnosed with glioblastoma to fight the disease. In a presentation of early clinical trial data to the 20th Annual Scientific Meeting of the Society for Neuro-Oncology, physician scientists from the University of New Mexico Comprehensive Cancer Center reported that a large number of study participants responded well to the drug combination.
Olivier Rixe, MD, PhD, Associate Center Director for Clinical Research at the UNM Comprehensive Cancer Center, serves as a National Principal Investigator for these clinical trials. He is working closely with a team of physicians at the UNM Cancer Center to conduct these trials: M. Omar Chohan, MD, a neurosurgeon who specializes in surgery for tumors of the brain and spinal cord; Gregory Gan, MD, PhD, a radiation oncologist who is an expert in the radiation therapy of brain tumors; and Yanis Boumber, MD, PhD, a newly recruited medical oncologist to the UNM Cancer Center who is an expert in cancers of the lung, brain, and spinal cord, and early phase clinical trials.
The clinical trials test the combination of temozolomide and indoximod. Temozolomide kills cancer cells by damaging their DNA, but cancer cells can become resistant to it. Indoximod is a new immunotherapy drug made by NewLink Genetics, Inc. It disrupts a cellular process that cancer cells use to hide from the immune system and allows the immune system to recognize and attack the cancer. Half to 90 percent of glioblastoma cells use this cellular process so indoximod helps a patient's own immune system to find and attack their tumors.
Rixe and his colleagues presented their promising results at the Society for Neuro-Oncology Annual Scientific Meeting. They reported that four out of the 12 people in the phase 1b clinical trial responded strongly to the drug combination; their cancers did not grow for six months or more. All 12 people in that trial had already become resistant to standard therapies. They also reported that 40 people have joined the phase 2 trial so far; they are planning for 132 people to eventually join. Of these 40, nine have been on the drug combination for six months or more and seven of these nine are responding to the treatment so far.
"This is one of the first clinical trials testing an immune checkpoint inhibitor in glioblastoma," says Rixe. "It shows that indoximod is the first such therapy to produce an objective response in glioblastoma, an important milestone in the treatment of this serious condition."
About the Clinical Trial
NewLink Genetics makes indoximod and sponsors the clinical trial "Study of IDO Inhibitor and Temozolomide for Adult Patients with Primary Malignant Brain Tumors." Learn more about the trial here.
The update of the phase 1b and phase 2 trials was presented on November 20, 2015, at the 20th Annual Scientific Meeting of the Society for Neuro-Oncology in San Antonio, Texas.
About the UNM Comprehensive Cancer Center
The University of New Mexico Comprehensive Cancer Center is the Official Cancer Center of New Mexico and the only National Cancer Institute-designated Cancer Center in a 400-mile radius. One of the premier cancer centers nationwide, the UNM CCC has 128 board-certified oncology physicians, forming New Mexico's largest cancer care team. It treats about 60 percent of adults and virtually all the children in New Mexico diagnosed with cancer — more than 10,000 people — from every county in the state in more than 135,000 clinic visits each year. Through its partnership with the New Mexico Cancer Care Alliance, an "exemplary national model for cancer health care delivery," the UNM CCC offers access to more than 160 clinical trials to New Mexicans in every part of the state. Annual research funding of more than $72 million supports the UNM CCC's 132 cancer scientists. Working with partners at Los Alamos and Sandia National Laboratories, Lovelace Respiratory Research Institute, and New Mexico State University, they have developed new diagnostics and drugs for leukemia, breast cancer, ovarian cancer, prostate cancer, liver and pancreatic cancer, brain cancer, and melanoma; garnered 33 new patents and 117 patents pending; and launched 13 new biotechnology companies since 2010. Learn more at UNM Cancer Center.