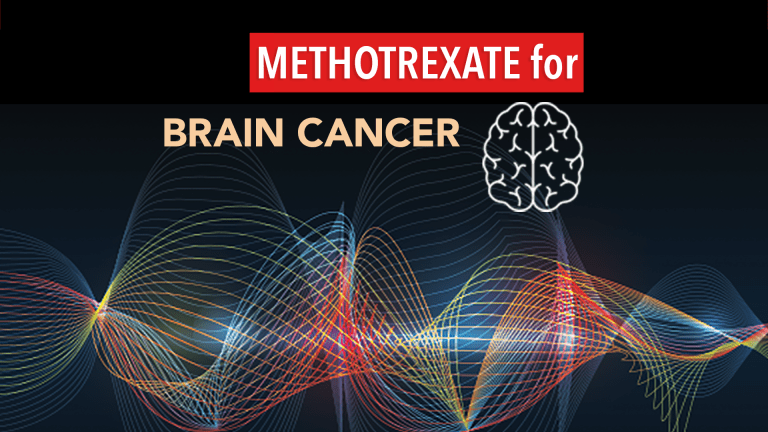 High-dose Methotrexate Provides Long-term Results in Central Nervous System
High-dose Methotrexate Provides Long-term Results in Central Nervous System Lymphoma
High doses of the chemotherapy agent methotrexate have provided long-term responses among patients with primary central nervous system lymphoma (PCNSL). These results were recently published in the journal Neurology.
Primary central nervous system lymphoma arises in the central nervous system (CNS). Lymphoma is a cancer that originates in immune cells called lymphocytes. Primary central nervous system lymphoma (a minority of lymphomas), however, begin in the CNS, which includes the spinal cord and brain.
The CNS is protected by the blood-brain barrier, which only lets select molecules through to the brain. This barrier makes effective treatment for patients with cancer of the CNS very challenging because the majority of chemotherapy agents do not cross this barrier. As a result, patients with CNS cancers are often treated with radiation therapy. Overall, the median survival for patients with PCNSL who receive radiation to the entire brain is less than one year.
Researchers from Harvard have recently updated results from a trial referred to as the NABTT trial, which included 25 patients with newly diagnosed PCNSL. Patients were treated with methotrexate every two weeks until there was no detectable cancer for a minimum of four months. Median follow-up has been nearly seven years
Median overall survival was 4.6 years.
Median disease-specific survival (patients who have not died from PCNSL) has not yet been reached.
There were no deaths related to treatment with methotrexate.
24% of patients developed cancer progression outside of the CNS; half of these patients died from progressive cancer.
The researchers concluded that high doses of methotrexate provide significant long-term activity and long-term survival for patients with PCNSL. The optimal treatment duration and dose, however, have yet to be defined. As well, studies that include combinations of chemotherapy agents may provide further improved outcomes.
Patients with PCNSL may wish to speak with their physician regarding their individual risks and benefits of all treatment options, including the participation in a clinical trial. Sources of information regarding ongoing clinical trials include the National Cancer Institute (www.cancer.gov).
Reference: Gerstner E, Carson K, Grossman S, Batchelor T. Long-term outcomes in PCNSL patients treated with high-dose methotrexate and deferred radiation. Neurology. 2008;70:401-402.