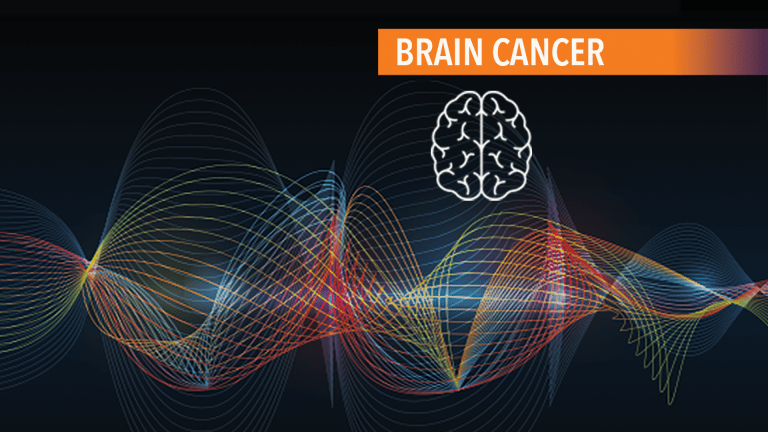 Brachytherapy and Glioblastoma
GammaTile delivery of radiation promising for control of Glioblastoma
The first report of clinical outcomes for recurrent glioblastoma patients after GammaTile Therapy for patients with operable brain tumors was released at the 2022 American Association of Neurological Surgeons (AANS) Annual Scientific Meeting.
GammaTile therapy reported a local control rate of 81% at 12 months and average survival duration of 37 months for patients with methylated Glioblastoma.
About GammaTile
GammaTile (GT) is a brachytherapy platform cleared by the U.S. Food and Drug Administration for use in the treatment of recurrent brain cancer in 2019. GammaTile Therapy is a bioresorbable 3D-collagen tile embedded with Cesium-131 that is implanted in the last five minutes of brain tumor removal surgery. The Cesium 131 releases therapeutic dose of radiation immediately to target remaining tumor cells.

Researchers prospectively followed twenty-two consecutive Isocitrate Dehydrogenase (IDH) wild-type glioblastoma patients (six Methylguanine-DNA methyltransferase methylated (MGMTm); sixteen MGMT unmethylated (MGMTu)) who underwent maximal safe resection of the recurrent tumor followed by GT placement.

The cohort consisted of 14 second and eight third recurrences. In terms of procedural safety, there was one 30-day re-admission (4.5%) for an incisional cerebrospinal fluid leak, which resolved with lumbar drainage. The mean follow-up was 698 (range 329-1571) days from the time of initial diagnosis. Six-month local control (LC6) and twelve-month local control (LC12) were 78 and 50%, respectively.

Median progression-free survival (PFS) was 240 days for both MGMTu and MGMTm patients. Median overall survival was 734 days for the MGMTu patients and was not reached for MGMTm patients (estimated >1200 days).

This clinical experience suggests brachytherapy may be effective in the setting of recurrent glioblastoma and supports GT brachytherapy as a treatment option in a multi-modality treatment strategy for recurrent glioblastomas.
Reference
https://www.eventscribe.net/2022/AANS/index.asp?presTarget=1941982