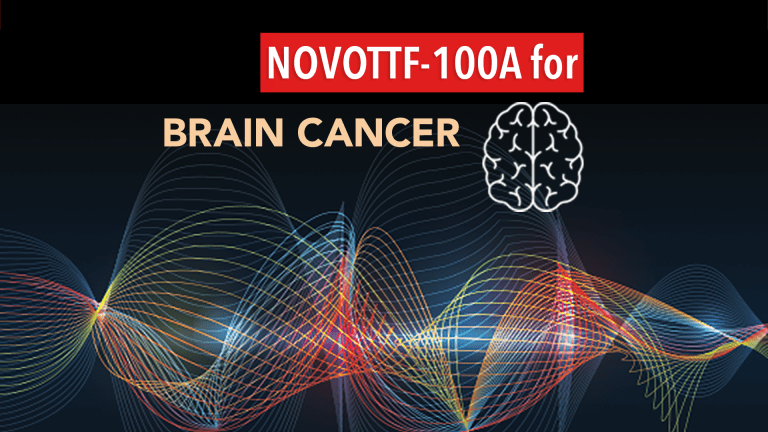 FDA Approves New Treatment for Glioblastoma Multiforme
FDA Approves New Treatment for Glioblastoma Multiforme.
The NovoTTF-100A System, a new device to treat adults with glioblastoma multiforme (GBM), has been approved by the U.S. Food and Drug Administration (FDA).
Glioblastoma mutiforme is one of the most common and fatal types of primary brain cancer. It develops from the glial cells, which are the most abundant cells in the nervous system. Glial cells provide supportive functions that facilitate the work of neurons (cells that transmit impulses between the brain, spinal column, and nerves). Current treatment for GBM includes surgery followed by radiation and chemotherapy. However, even with the most aggressive treatment available, many patients will survive less than one year after diagnosis. As such, researchers continue to evaluate new and innovative treatment strategies.
The NovoTTF-100A System involves the placement of electrodes (by a healthcare professional) on the patient's scalp. The electrodes deliver low-intensity, changing electrical fields to the tumor site. These electrical fields, called tumor treatment fields (TTFs), can stop tumor growth by damaging dividing cells. The NovoTTF-100A System should only be used after other treatments have failed.
Certain patients should not use the NovoTTF-100A System; this includes those who have an implanted medical device, a skull defect, or a known sensitivity to conductive hydrogels (such as those used with electrocardiograms). This device should also not be used in combination with other cancer treatment.
The NovoTTF-100A System is portable, so patients can use it at home and continue their normal daily activities. It can be powered with batteries or plugged into an electrical outlet.
This recent FDA approval of the NovoTTF-100A System was based on findings from an international clinical trial that compared treatment of recurrent GBM with the NovoTTF-100A System to treatment with chemotherapy. The study included 237 patients with GBM that had recurred or that hadn't responded to traditional therapy. Participants received either the NovoTTF-100A System or chemotherapy.
The NovoTTF-100A System appeared as effective as chemotherapy. Overall survival rates were similar between both treatment groups (the NovoTTF-100A System and chemotherapy).
There was a slightly higher incidence of neurological side effects including convulsions and headaches with the NovoTTF-100A System compared with chemotherapy, but patients treated with the NovoTTF-100A System didn't experience the side effects associated with chemotherapy, such as nausea, anemia, fatigue and serious infections. As well, Patients who were treated with the NovoTTF-100A System reported better quality of life than those who received chemotherapy.
The FDA approval of the NovoTTF-100A System gives patients with recurrent GBM a new treatment option. This is promising news, as GBM is often difficult to treat. The device is approved for treatment of GBM that recurs or progresses after chemotherapy and radiation therapy, and is also being evaluated for other stages of GBM and other types of cancer.
Reference: FDA News Release. FDA approves new medical device for form of brain cancer. April 15, 2011.