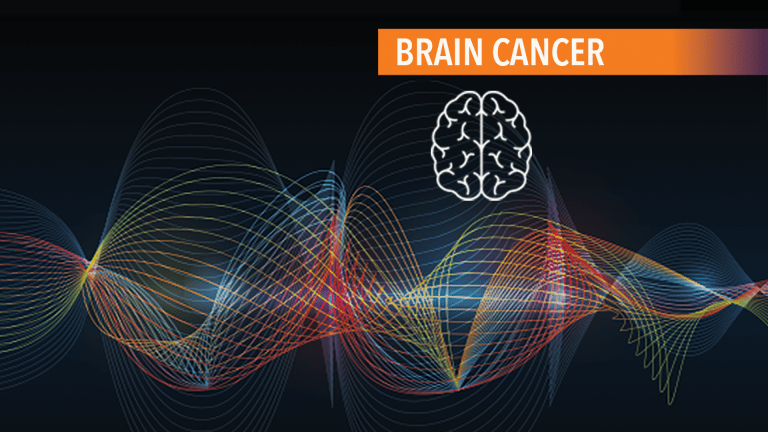 Breakthrough: Precision Medicines for Glioblastoma?
Targeting BRAFV600 in Glioblastoma: Breakthrough in use of precision cancer medicines for Glioblastoma
by Dr. C.H. Weaver M.D. 5/2022
Targeting BRAFV600 in Glioblastoma
In most cancer types routine NGS testing is performed to look for cancer growth driving mutations that can be targeted with precision cancer medicines. Until recently researchers did not believe this approach was viable for brain tumors but now there is emerging evidence that there may be targets in gliomas that could be blocked by precision medicines. 
A combination of two targeted cancer drugs demonstrated significant anti-cancer activity in patients with glioblastoma that carry a specific genetic mutation, according to a clinical trial report by investigators from Dana-Farber Cancer Institute and published in Lancet Oncology.
Gliomas are cancer that originate in the glia – the supporting cells of the brain – not the brain neurons themselves. Gliomas comprise about 80 percent of all malignant brain tumors. Some are slow-growing low-grade gliomas, while others are aggressive high-grade gliomas including glioblastomas that are difficult to remove and almost always recur. Until recently it was not known that BRAF gene mutations occurred in Glioblastoma. The BRAFV600 mutation is found in only 3% of patients with high-grade gliomas but is found in up to 60% of certain types of low-grade gliomas.
Not all GBM Cancer Cells are Alike
Cancers result from abnormal genes or gene regulation. The cause of these changes can be environmental, spontaneous, or inherited. By identifying the genomic changes and knowing which genes are altered in a patient, cancer drugs that specifically attack that gene (or the later consequences of that gene) can be used to target the cancer.
Cancer causing disruptions in orderly cell growth and repair may be caused by genetic mutations and chromosome alterations that regulate a cell's behavior. Two people with GBM for example, may not respond to treatment in the same way if their cancers are caused by different mutations. Because the development and spread of every cancer is driven by a unique set of abnormalities in that individual cancer's genetic makeup, the genetic makeup of each GBM may be unique and vary from patient to patient. In other words, all GBM are not the same, and they cannot be optimally treated using the same drug.
Precision cancer medicine utilizes molecular diagnostic testing, including DNA sequencing, to identify cancer-driving abnormalities in a cancer's genome. NGS "genomic testing" is typically performed on a biopsy sample of the cancer and increasingly in the blood using a "liquid biopsy". Liquid biopsy detection of ctDNA in the blood allows for personalized cancer surveillance based on an individual's unique set of tumor mutations. ctDNA can be detected in the blood long before it appears on a CT or MRI scan.
When the cancer growth causing abnormality is identified, a specific precision cancer medicine can be designed to attack the specific mutation or other cancer-related change in the DNA programming of the cancer cells.
Precision cancer medicine uses targeted drugs and immunotherapies engineered to directly attack the cancer cells with specific abnormalities, leaving normal cells largely unharmed. Precision cancer medicines can be used both instead of and in addition to chemotherapy to improve treatment outcomes.
Targeting BRAFV600
Two precision cancer medicines, dabrafenib and trametinib are widely used to treat BRAFV600 mutations in melanoma and other cancer types. Both drugs target proteins in the MAPK pathway, a signaling chain of proteins that acts as a switch for cell growth and can become stuck in the "on" position, causing uncontrolled growth leading to tumors. Dabrafenib inhibits an enzyme, B-Raf, and trametinib inhibits molecules called MEK1 and MEK2, which are part of the MAPK pathway.
The Harvard researchers reported that the drug combination shrank tumors by 50% or more in one-third of 45 patients with hard-to-treat high-grade gliomas, including glioblastomas. The study included 13 patients with low-grade gliomas. Of those patients, nine had an objective response to treatment with the drug combination, for a response rate of 69%. The patients were not cured, but those who responded to the drugs experienced remarkably durable benefits – by one assessment, the median duration of response was 13.6 months, and by another assessment, it was 36.9 months.
High Grade Glioblastoma The best overall response for 21 patients with high grade glioblastomas was 33% with 7% of patients achieving a complete and 27% a partial response. The median DOR was 36.9 months with almost 70% of patients maintaining their response for 24-month or longer. The median survival duration was 17.6 months.
Low Grade Glioblastoma The Complete Response rate for low grade gliomas was 8% and 4% of patients responded to treatment overall. Ninety-two percent of patients were alive greater than 2 years from initiation of treatment, 53% without evidence of cancer progression.
NGS Analysis
Next-generation sequencing (NGS) was used to identify the BRAF V600E mutation and should now be considered routine in all glioma patients. Several other mutations and markers can be tested for....
IDH1
Mutations in the isocitrate dehydrogenase 1 (IDH1) gene occur in most low grade GBMs. Ivosidenib is an inhibitor of mutant IDH1 (mIDH1) currently under evaluation in patients with GBM and other solid tumors.
Researchers have also reported the results of a phase I, dose escalation - expansion study of ivosidenib in patients with mIDH1 solid tumors. In 66 patients with advanced "non-enhancing' gliomas the objective response rate was 2.9%, with 1 partial response. Thirty of 35 patients (85.7%) with non-enhancing glioma achieved stable disease compared with 14 of 31 (45.2%) with enhancing glioma. Median progression-free survival was 13.6 months and 1.4 months for the non-enhancing and enhancing glioma cohorts, respectively. 
FGFR
Fibroblast growth factor receptors (FGFRs) play an important role in cancer cell growth and survival by enhancing migration and the formation of new blood vessels known as angiogenesis. A variety of genetic mutations in FGFRs are closely correlated with the development of cancer. it is estimated that 8% of GBM patients have and FGFR cancer growth driving mutation. Precision medicines that inhibit these mutations are now available.4,5
Tropomyosin receptor kinases (TRK) fusions.
These are rare chromosomal abnormalities that occur when one of the NTRK genes (NTRK1, NTRK2, NTRK3) becomes abnormally connected to another, unrelated gene (e.g. ETV6, LMNA, TPM3). This abnormality results in uncontrolled TRK signaling that can lead to cancer. These mutations have been identified in patients with GBM and complete remission obtained following treatment with Rozlytrek (entrectinib).6
ROS-1
The ROS-1 plays a role in the development and progression of some GBM tumors and can be treated with Rozlytrek.6
Reference
Subbiah V, Stein A, van den Bent M, et al. ROR: dabrafenib plus trametinib in BRAF V600E–mutant high-grade and low-grade glioblastoma. Presented at: AACR Annual Meeting 2021; April 10-15, 2021; virtual. Abstract CT025.

Di Stefano. Clin Cancer Res. 2015;21:3307. 2. Singh. Science. 2012;337:1231.

Javle. JCO. 2018;36:276. 4. Pal. Cancer Discov. 2018;8:812.

Rangaraju. WFNOS 2017. Abstr P14.19.