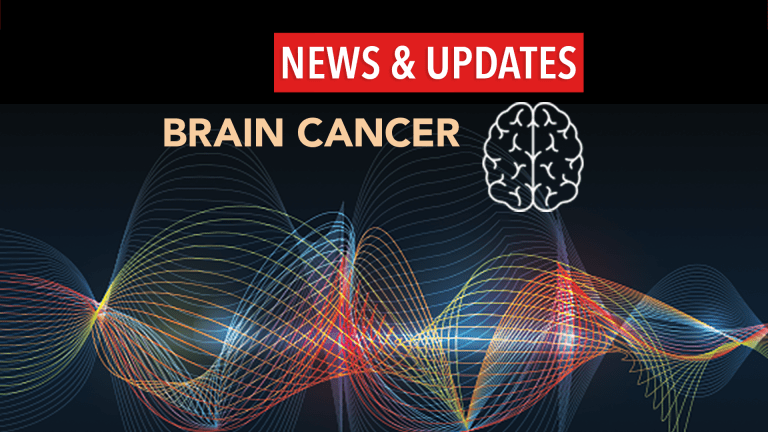 Brain Tumor Advocacy Groups
Brain Tumor Advocacy Groups
"There's not a typical brain tumor survivor," says Sarah Gupta, LICSW, director of Support Services at the Brain Tumor Society (BTS). The reality is, "brain tumors can affect anyone—both sexes, all races and ethnicities, and any age." And, she says, the symptoms and the effects of tumors are similarly wide-ranging. "Your brain controls virtually every physical and emotional aspect of your life. A brain tumor can have a devastating effect that completely changes a person's personality and abilities, or a brain tumor can have subtle, long-term effects." For the survivor and his or her caregivers, Sarah says, these side effects can present a constant struggle.
Helping deliver the psychosocial support that is critical when a survivor—and an entire family—faces a brain tumor diagnosis is a major goal of the BTS, founded in 1989 with the combined mission of funding brain tumor research and improving the quality of life for patients, survivors, and their families. Through its Web site, www.tbts.org, as well as with printed materials and several fundraising and advocacy events throughout the year, BTS is able to answer the call for information and reassurance from patients and caregivers as well as promote lifesaving research.
Much of the support BTS provides, Sarah says, is a result of the community it is able to create for survivors. "We often hear from patients, survivors, and caregivers, who feel isolated by the brain tumor diagnosis and want to connect with someone who can understand what they are going through." In addition to a supportive community, BTS provides clear, up-to-date information for patients and families that can remove some of the fear and the confusion from the process. "People also come to us looking for basic information. They want to know where to go for treatment, and they need simple explanations of tumors and side effects, not information geared toward someone with a medical degree."
This essential information is one of the most frequently requested services that BTS provides, and it offers several noteworthy publications as well.
The Color Me Hope Resource Guide is an 88-page manual offering a wealth of information about managing a brain tumor diagnosis, offering insight on topics ranging from specific medical terminology to financial, work, and family issues.
BTS fact sheets cover a wide range of topics, including specific tumor types and general topics related to surgeries, side effects, and managing a diagnosis.
The New Patient brochure guides the newly diagnosed patient with questions to ask a doctor, tips on managing illness, and definitions of terms.
The Heads Up newsletter, published quarterly, offers short tip-related articles and updates about BTS activities.
And because BTS knows that each diagnosis can require specific, individualized information, to complement these resources it also offers individualized counseling through its Support Services team.
In addition to its emphasis on survivor and caregiver support, BTS remains committed to research, currently focusing on supporting researchers who are working to develop new therapies for patients. BTS is now recognized as one of the largest private funders of brain tumor research. Dawn Grenier, BTS director of communications, says that the organization has in fact funded the work of many of today's leading brain tumor scientists and has developed a grant review process that is modeled on the National Institutes of Health's standard. "The original BTS goal of developing the brain tumor research community by attracting bright young scientists to the field has clearly been achieved," Dawn says. "That's why our board of directors is now focusing on the future of the research process."
Indeed, Darell D. Bigner, MD, PhD, director of the Robert Preston Tisch Brain Tumor Center at Duke University and a founding member and a former chair of the BTS Scientific Advisory Council, is optimistic about the role BTS continues to play in brain tumor research. "I believe that the next five to 10 years are going to yield some major strides," he says, "and the Brain Tumor Society has certainly played a major role in making that possible."
All of this is good news for the more than 200,000 brain tumor survivors (primary and metastatic) who are diagnosed each year and who wait anxiously for advances in treatment. For those waiting, BTS works hard to provide the support and the inspiration they need to understand and endure their diagnosis. "It is the kindness of our friends, family, and organizations like BTS," one caregiver writes, "that has helped us to press on one day at a time."
For more information about the Brain Tumor Society, visit www.tbts.org or call (800) 770-8287.