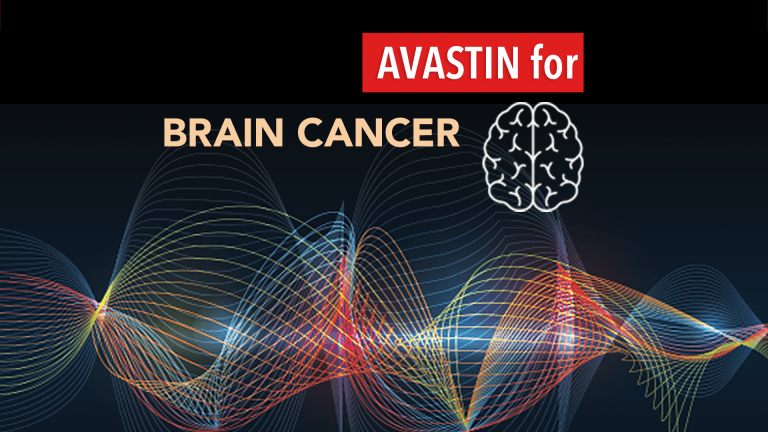 Avastin® Improves Survival in Recurrent Brain Cancer
Avastin® Improves Survival in Recurrent Brain Cancer
Patients with recurrent glioblastoma (a form of brain cancer) who were treated with Avastin® (bevacizumab) alone experienced a slight survival advantage compared with patients treated with Avastin plus Camptosar® (irinotecan). These results were presented at the 2008 annual meeting of the American Society of Clinical Oncology.
Treatment options for glioblastoma include surgery, radiation, and chemotherapy. These therapies are designed to provide relief from symptoms of glioblastoma, but do not provide a cure. Unfortunately, the five-year survival rate for patients with glioblastoma, which is less than 3%, has not improved during the past 30 years. Currently, the average survival for patients with newly diagnosed glioblastoma is approximately one year. Survival is even shorter after a recurrence. Clearly, novel therapeutic approaches are necessary for this disease.
Although researchers have been evaluating novel chemotherapy and radiation techniques for treatment of this disease, only small improvements have been made. Current research in the treatment of glioblastoma appears to be focused on the newer targeted agents (such as Avastin) and immune-stimulatory vaccines.
The National Comprehensive Cancer Network (NCCN) includes the combination of Camptosar and Avastin in their guidelines for the treatment of recurrent glioblastoma. However, because this recommendation was based on results of a single-center study, researchers from the University of California at Los Angeles recently conducted a multi-center Phase II trial to compare single-agent Avastin with the combination of Avastin and Camptosar for the treatment of glioblastoma.
The trial included 167 patients with recurrent glioblastoma. Participants received either Avastin alone or Avastin plus Camptosar. Researchers evaluated survival rates and side effects in both the Avastin-only and Avastin/Camptosar groups.
Median overall survival for the Avastin-only group was slightly longer at 9.2 months compared with 8.7 months for the Avastin/Camptosar group.
The side effect of most concern was bleeding at the tumor site, which three patients experienced.
Based on these results, the researchers recommend further investigation of Avastin alone as a first-line therapy for patients with recurrent glioblastoma. Furthermore, these results add to a growing body of evidence that glioblastoma appears to respond well to targeted therapies; evaluation of these agents as initial therapy for glioblastoma is warranted.
Reference: Cloughesy T, et al. A Phase II, randomized, non-comparative clinical trial of the effect of bevacizumab (BV) alone or in combination with irinotecan (CPT) on 6-month progression free survival (PFS6) in recurrent, treatment-refractory glioblastoma (GBM). Journal of Clinical Oncology. 26: 2008; May 20 suppl; Abstract 2010b.