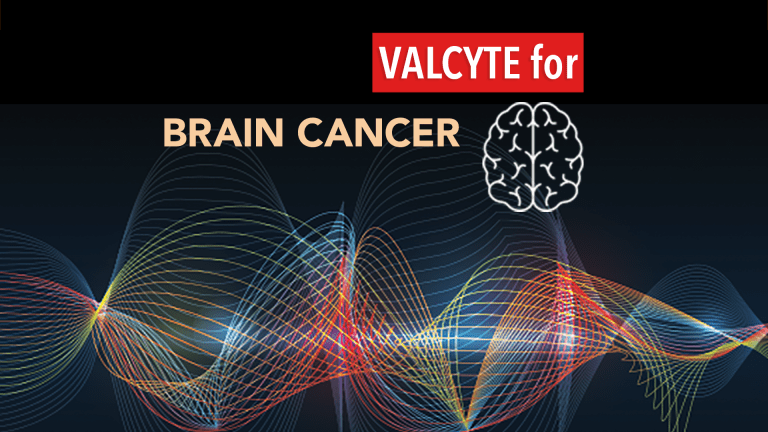 Antiviral Drug May Extend Survival in Glioblastoma
Antiviral Drug May Extend Survival in Glioblastoma
The common antiviral drug Valcyte (valganciclovir) may extend survival in glioblastoma, according to the results of a study published in the New England Journal of Medicine.
Glioblastoma is one of the most common and fatal types of primary brain cancer. It develops from the glial cells, which are the most abundant cells in the nervous system. Glial cells provide supportive functions that facilitate the work of neurons (cells that transmit impulses between the brain, spinal column, and nerves).
Treatment for glioblastoma often involves surgery followed by radiation and chemotherapy. However, regardless of the intervention, the disease typically recurs and many patients will survive less than one year after diagnosis. Because of this dismal prognosis, researchers continue to search for new ways of treating the disease.
Valcyte is an oral antiviral drug used to treat cytomegalovirus (CMV) eye infections in people with AIDS. CMV is a common virus—up to 80 percent of adults contract it by age 40—and it usually causes no harm in someone with a healthy immune system. Researchers have discovered that CMV dwells in the tumor cells of most people with glioblastoma, suggesting that the virus contributes to the cancer in some way. The virus does not necessarily cause the cancer, but it may speed its growth.
Researchers analyzed data from 50 patients at a single hospital who received Valcyte as an addition to standard therapy for glioblastoma (surgery and chemotherapy). They then compared these 50 patients to 137 patients who were treated for glioblastoma at the same hospital around the same time. This control group received standard treatment, but no Valcyte.
The results indicate that the rate of survival was remarkably high among patients receiving Valcyte. After two years, 62 percent of these patients were still alive compared with only 18 percent of patients from the control group. Median overall survival in the Valcyte group was 25.0 months, compared with 13.5 months in the control group.
It appears that longer treatment with Valcyte produced better results. Among 40 patients who took the drug for at least six months, the two-year survival rate was 70 percent and median survival was 30.1 months. The highest survival rate occurred in a group of 25 patients who received continuous Valcyte treatment after the first six months. This group had a two-year survival rate of 90 percent and a median overall survival of 56.4 months.
These results are stunning in the face of a disease with an average survival of one year. The researchers note that selection bias was highly unlikely to play a role in the face of such high survival rates. They state that the results warrant a randomized trial targeting CMV in patients with glioblastoma.
Reference:
Söderberg-Nauclér C, Rahbar A, Stragliotto G. Survival in Patients with Glioblastoma Receiving Valganciclovir. New England Journal of Medicine. 2013; 369: 985-986.