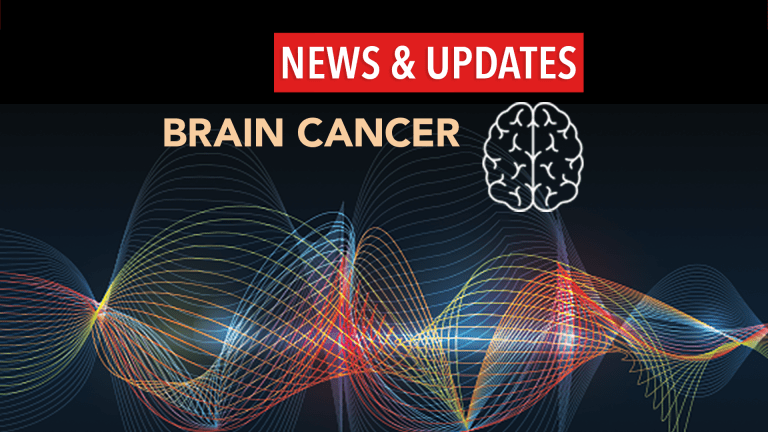 Agenus Announces Initiation of Enrollment in NCI-Sponsored Randomized Trial
Agenus Announces Initiation of Enrollment in NCI-Sponsored Randomized Trial.
Study Seeking to Enroll 222 Patients; Largest Vaccine Trial Ever Funded by NCI in Brain Tumors and the Largest Cancer Vaccine Study Ever Conducted in Combination With Avastin.
LEXINGTON, Mass., May 22, 2013 (GLOBE NEWSWIRE) — Agenus Inc. (Nasdaq:AGEN) today announced enrollment has started for a large, randomized Phase 2 study of Prophage G-200 (Heat Shock Protein Peptide Complex-96 or HSPPC-96) vaccine in combination with bevacizumab (Avastin(R)) for treatment of recurrent glioblastoma multiforme (GBM) in adult patients. The study is being sponsored by the Alliance for Clinical Trials in Oncology (ALLIANCE), a cooperative group of the National Cancer Institute (NCI). The trial is expected to enroll 222 patients in treatment centers across the United States, and is the largest brain tumor vaccine trial ever funded by NCI and the largest vaccine study ever conducted with Avastin.
"The initiation of enrollment in this groundbreaking trial to evaluate the efficacy of treatment with HSPPC-96 in conjunction with bevacizumab in recurrent GBM represents a major milestone in efforts to develop effective vaccines for people living with brain tumors. The significant commitment to this trial from the NCI is also a reflection of the rapidly emerging promise of vaccines as potential treatment options for millions of people with different forms of cancer," said Andrew T. Parsa, MD, Ph.D., study chair for the trial and newly appointed chair of the Department of Neurological Surgery at Northwestern University.
At the American Society for Clinical Oncology meeting in 2011, Dr. Parsa presented data indicating that the Prophage G-200 vaccine may help recurrent GBM patients live longer and suggesting a possible clinical benefit. These research findings, along with other preclinical and clinical data, were used to support further testing of Prophage G-200 and were key considerations in the decision by the NCI to sponsor a clinical trial involving Prophage G-200 combined with Avastin in the treatment of recurrent GBM.
"Our research shows that Prophage Series vaccines have the potential to play an important role in the treatment of gliomas and other forms of cancer," said Garo Armen, Ph.D., CEO and chairman of Agenus. "We are very pleased to be collaborating with the Alliance and NCI on this landmark research effort."
About the ALLIANCE Trial
The ALLIANCE trial will investigate the benefits of treatment with a combination of HSPPC-96 and bevacizumab in a three-arm design of 222 patients with surgically resectable recurrent GBM using a primary endpoint of overall survival. The study will compare efficacy of the HSPPC-96 vaccine administered with bevacizumab either concomitantly or at progression, versus treatment with bevacizumab alone. This study design is supported in part by previous research indicating a potential synergistic effect between the mechanisms of action behind both
HSPPC-96 and bevacizumab.
For additional information about the Alliance Trial visit
About Glioblastoma Multiforme (GBM)
The incidence rates of primary malignant brain and central nervous system (CNS) cancers have increased by 25 percent over the last three decades.1 The American Cancer Society estimates that approximately 23,000 malignant tumors of the brain or spinal cord will be diagnosed during 2013 in the U.S. and approximately 14,000 people will die from these tumors. Glioblastoma is the most common primary malignant brain tumor and has been associated with a particularly poor prognosis, with survival rates at one and five years equaling 33.7% and 4.5%, respectively.2 The current standard of care for patients with newly diagnosed glioblastoma is surgical resection followed by fractionated external beam radiotherapy and systemic temozolomide3 resulting in a median overall survival (OS) of 14.6 months4 based on data from a randomized Phase III trial. Although this treatment can prolong survival, it is not curative and the vast majority of patients with glioblastoma experience recurrent disease, with a median time to recurrence of seven months.5 Currently, there is no standard treatment for patients with recurrent glioblastoma, although additional surgery, chemotherapy (i.e., CCNU, temozolomide), bevacizumab, and radiotherapy are used.
About the Prophage Series Cancer Vaccines
Prophage series cancer vaccines are autologous therapies derived from cells extracted from the patient's tumor. As a result, Prophage Series vaccines contain a precise antigenic 'fingerprint' of the patient's particular cancer and are designed to reprogram the body's immune system to target only cells bearing this fingerprint, reducing the risk that powerful anti-cancer agents will target healthy tissue and cause debilitating side effects often associated with chemotherapy and radiation therapy. The Prophage Series G vaccines are currently being studied in two different settings of glioma: newly diagnosed and recurrent disease.
In addition to the recurrent GBM study in G-200, a Phase 2 trial testing Prophage Series G-100 in patients with newly diagnosed glioma is ongoing. In this trial, G-100 is being used with the standard of care, which includes Temodar (Merck; temozolomide) and radiation.
Dr. Parsa has not received any financial support or travel expense reimbursement for this work or for consulting activities on behalf of Agenus. Dr. Parsa does not have an equity interest in Agenus or a financial relationship with the company.
About the Alliance for Clinical Trials in Oncology at NCI
The Alliance for Clinical Trials in Oncology is an NCI cooperative group formed by the merger of the American College of Surgeons Oncology Group (ACOSOG), Cancer and Leukemia Group B (CALGB), and the North Central Cancer Treatment Group (NCCTG).
About Agenus
Agenus Inc. is a biotechnology company working to develop treatments for cancers and infectious diseases. The company is focused on immunotherapeutic products based on strong platform technologies with multiple product candidates advancing through the clinic, including several product candidates that have advanced into late-stage clinical trials through corporate partners. Between Agenus and its partners, 19 programs are in clinical development. For more information, please visit www.agenusbio.com.
Forward-Looking Statement
This press release contains forward-looking statements, including statements regarding potential clinical trial activities, outcome benefits, and funding sources. These forward-looking statements are subject to risks and uncertainties that could cause actual results to differ materially. These risks and uncertainties include, among others, the factors described under the Risk Factors section of our Quarterly Report on Form 10-Q filed with the Securities and Exchange Commission for the period ended March 31, 2013. Agenus cautions investors not to place considerable reliance on the forward-looking statements contained in this release. These statements speak only as of the date of this document, and Agenus undertakes no obligation to update or revise the statements. All forward-looking statements are expressly qualified in their entirety by this cautionary statement. Agenus' business is subject to substantial risks and uncertainties, including those identified above. When evaluating Agenus' business and securities, investors should give careful consideration to these risks and uncertainties.
References
1 Cancer Statistics Registrations, England (Series MB1), No. 41 2010 release.
2 Central Brain Tumor Registry of the United States (CBTRUS) 2010 CBTRUS statistical report: primary brain and central nervous system tumors diagnosed in the United States in 2004-2006.
3 National Comprehensive Cancer Network clinical practice guidelines in oncology-central nervous system cancers. v.1.2010.
4 Stupp, R., et al., Radiotherapy plus concomitant and adjuvant temozolomide for glioblastoma. N Engl J Med, 2005. 352(10): p. 987-96.
5 Wen PY, DeAngelis LM. Chemotherapy for low-grade gliomas: emerging consensus on its benefits. Neurology. 2007;68(21):1762–1763. doi: 10.1212/01.wnl.0000266866.13748.a9.
Avastin is a registered trademark of Genentech.
CONTACT: Media and Investors:
Jonae R. Barnes
Vice President
Investor Relations &
Corporate Communications
617-818-2985