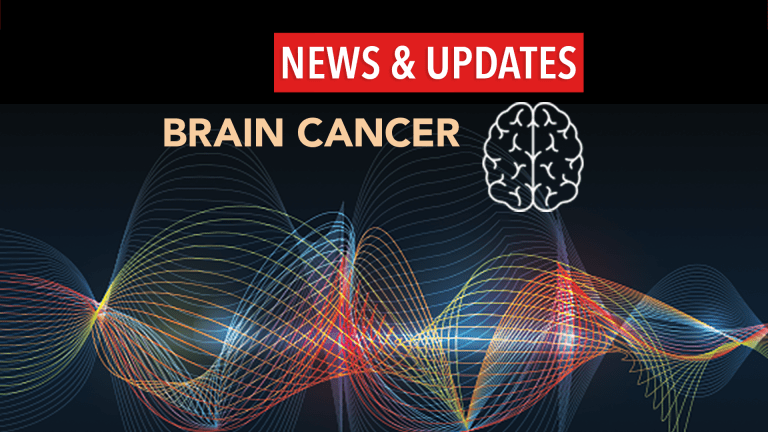 Abnormal Chromosome Influences Outcome of Rare Brain Tumor
Abnormal Chromosome Influences Outcome of Rare Brain Tumor
For patients with uncommon brain tumors known as oligodendrogliomas, the presence of a specific chromosomal abnormality is linked with a better prognosis and responsiveness to chemotherapy. These results were released early (prior to presentation at an upcoming medical meeting) because of their importance.
Oligodendrogliomas are uncommon tumors that form in the nerve tissue of the brain. They occur primarily in adults, with an average age at diagnosis of 35 years.
The role of chemotherapy in the treatment of aggressive oligodendrogliomas was evaluated in a Phase III clinical trial (RTOG 9402). Study participants were treated with radiation therapy alone or in combination with chemotherapy.
Results reported in 2006 indicated no overall benefit from the addition of chemotherapy. The researchers noted, however, that patients whose tumors had a specific chromosomal abnormality (deletion of 1p and 19q) appeared to have better survival.
Researchers recently conducted an updated analysis of this study that further explored the role of the 1p19q chromosomal abnormality. Study participants have now been followed for a median of 11 years.
Overall survival was better among patients whose tumors had the chromosomal abnormality: survival was 8.7 years among patients with the abnormality and 2.7 years among patients without the abnormality.
The chromosomal abnormality also predicted a benefit from chemotherapy: among patients whose tumor had the abnormality, overall survival was 14.7 years among those who received both chemotherapy and radiation therapy, compared with 7.3 years among those who received radiation therapy alone. Among patients without the chromosomal abnormality, the addition of chemotherapy did not improve survival.
These results indicate that the 1p19q chromosomal abnormality is linked with both prognosis and response to treatment among patients with oligodendroglioma. This information will allow for more individualized treatment of this condition.
The full results of this study are being submitted for presentation at the 2012 annual meeting of the American Society of Clinical Oncology.
References:
American College of Radiology press release. Abnormal chromosome indicator of treatment and outcome in patients with rare brain tumor. January 19, 2012.
National Cancer Institute press release. Genetic abnormality predicts benefit from treatment for a rare brain tumor. January 19, 2012.