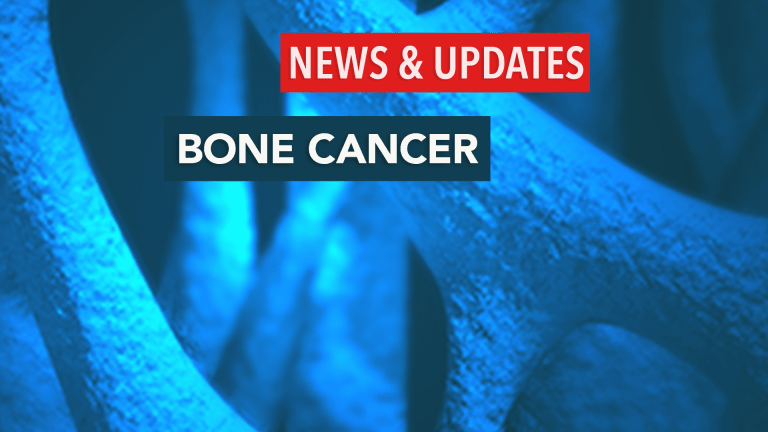 Intra-Arterial Chemotherapy May Improve Survival in Osteosarcoma
Intra-Arterial Chemotherapy May Improve Survival in Osteosarcoma
According to a recent article published in the journal Clinical Orthopaedics and Related Research, intra-arterial chemotherapy prior to surgery may improve survival in young patients with osteosarcoma of the extremity.
Osteosarcoma is a type of cancer that originates in the bone. Patients with osteosarcoma are often young; the disease most commonly affects individuals between 10 and 25 years of age. Standard treatment for osteosarcoma depends largely on the stage, or extent of spread. If the cancer is confined to an extremity, standard treatment typically consists of chemotherapy, surgery to remove the cancer, and possibly radiation therapy.
Chemotherapy administered prior to surgery is referred to as neoadjuvant therapy. The concept behind neoadjuvant therapy is that it will shrink as much of the cancer as possible prior to surgery, allowing for more complete surgical removal. In addition, neoadjuvant chemotherapy can immediately begin to kill cancer cells that may have spread from the site of origin. Otherwise, chemotherapy cannot begin to destroy these cancer cells until the patient has healed from surgery.
Typically, chemotherapy is administered intravenously (into a vein). However, some research is focusing on intra-arterial administration of chemotherapy, which is the administration of chemotherapy into an artery. Intra-arterial administration may provide more direct delivery of chemotherapy to cancer cells.

A recent clinical trial was conducted to evaluate intra-arterial administration of neoadjuvant chemotherapy in patients with osteosarcoma. Their cancer had originated in an extremity and had not spread to different sites in the body. The trial included 62 patients who were 22 years of age or younger. Treatment consisted of intravenous administration of the chemotherapy agent Adriamycin® (doxorubicin), plus intra-arterial administration of the chemotherapy agent Platinol® (cisplatin). Results were promising: Survival at 10 years was 93%, and recurrence-free survival was 86%. Nearly 94% of patients did not require the surgical removal of a limb. In addition, side effects from treatment were well tolerated and manageable.
The researchers concluded that neoadjuvant therapy including intra-arterial administration of chemotherapy provides high long-term survival in patients with osteosarcoma that has not spread from the extremity. When compared to historical data on patients with this disease undergoing standard therapy, survival appears to be superior with the addition of the intra-arterial approach. However, only clinical trials directly comparing different treatment strategies can definitively determine which regimen is most effective. Patients with osteosarcoma may wish to speak with their physician regarding their individual risks and benefits of participation in clinical trials further evaluating intra-arterial approaches or other promising treatment strategies. Two sources of information regarding ongoing clinical trials include the National Cancer Institute National Cancer Institute and CancerConnect.com.