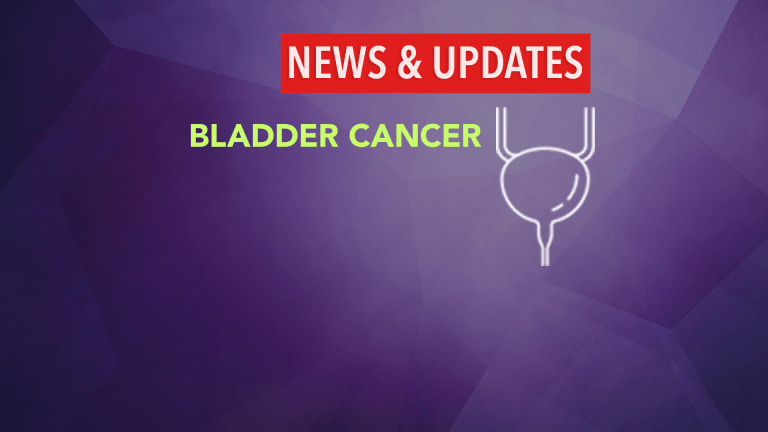 Votrient® plus Taxol® Promising in Relapsed and Refractory Bladder Cancer
Study reports that ~ 60% of patients with advanced bladder cancer respond to Votrient/Taxol chemotherapy
by Dr. C.H. Weaver M.D. (07/2018)
The treatment combination of Votrient® (pazopanib) plus Taxol® (paclitaxel) appears active against bladder cancer that has not responded to or come back after previous therapy. These findings were presented at the 2015 Genitourinary Cancers Symposium on February 26–28 in Orlando, Florida.
Bladder cancer is diagnosed in roughly 50,000 men and 17,000 women annually in the United States. Bladder cancer is the ninth most common cancer worldwide and results in around 145,000 deaths globally each year. Patients with bladder cancer have few effective treatment options when the disease does not respond to treatment (refractory) or comes back after treatment (relapsed).
Researchers have studied Taxol alone and combined with other drugs in relapsed and refractory bladder cancer. They've found that Taxol can be somewhat effective, but leaves a lot of room for improvement. This recent study evaluated Taxol combined with Votrient, a drug that's used to treat kidney (renal cell) cancer and also being studied in other cancers.
Thirty-two patients between ages 29 and 98 years participated in the Phase II study. All had bladder cancer that had progressed after as many as two chemotherapy regimens. During the trial (April 2010–2014), they received Votrient plus Taxol for three weeks in a 28-day cycle. They continued treatment until bladder cancer progressed or side effects became intolerable. The researchers measured response rate as well as safety and progression-free survival.
The researchers judged response rate based on established standards that include comparing a certain number of sites of cancer, or the extent of disease, before and after treatment. They looked at complete response (disappearance of all monitored cancer sites lasting for at least one month) and objective response rate (complete and partial response).
According to these criteria, about half the patients experienced a response to Votrient plus Taxol, for an objective response rate of 58%. Among these patients, 12% experienced a complete response and 46% experienced a partial response. Median progression-free survival was six months, and overall survival was eight months. Disease was stable in 35% of patients—meaning cancer did not progress, but was not reduced).
There were several cases of serious side effects, including high blood pressure, fatigue, clotting, and low white blood cell count (neutropenia). Patients experienced additional side effects, such as anemia, but these were not severe.
The researchers concluded that the combination of Votrient plus Taxol is active in relapsed and refractory bladder cancer and that it's acceptably tolerable for patients. Based on these Phase II findings, they say that Votrient plus Taxol deserves more study in a Phase III trial.
Reference: Srinivas S, Narayanan S, Harshman LC, et al. Phase II Study of Pazopanib with Weekly Paclitaxel in Refractory Urothelial Cancer. Presented at the 2015 Genitourinary Cancers Symposium. Journal of Clinical Oncology. 2015; 33 (supplement 7; abstract 294).